An asset for society and the economy
Interview with Vice President Jens Schneider
2020/11/05
As Vice President of TU Darmstadt, Prof. Dr. Jens Schneider is responsible for the area of transfer and international affairs. In this interview he explains the significance of these areas for the university today, the position of HIGHEST, the start-up and innovation centre of TU Darmstadt, in the university's ecosystem and what the future will hold for the "start-up university".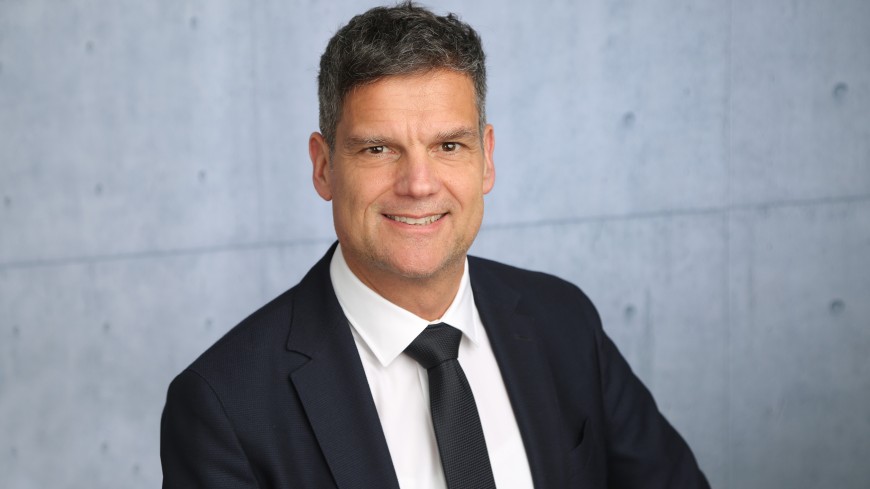 Prof. Schneider, what significance do the areas of transfer and international affairs have for TU Darmstadt?
Alongside research and teaching, these areas form the third central pillar of our university. I personally like to describe this pillar as the foreign ministry of the university. The transfer of know-how and science has been part of the identity of TU Darmstadt since its foundation in 1877. However, there has been increasing awareness for its importance over the last few years. The main aim in the past was to pass on our research results and knowledge but our job is much more diverse today. As a result of its knowledge and technology-based innovations and start-ups, TU Darmstadt contributes in a concrete way to, for example, the further development of the Rhine-Main area as a business location and to improving its competitiveness.
HIGHEST is the central hub of our ecosystem
What areas do you address beyond business and the economy?
It is certainly true that we do not just have an influence on business and the economy. As a university, we now operate at the centre of society, are part of the general discourse in the region and help to solve pressing future issues with our innovations and expertise. This became really clear at the latest with the coronavirus pandemic. In general, the university has an increasing number of contact points with society such as with the world of politics but also, for example, with schools. And I am committed to expanding our role as an asset for society and the economy.
What role does HIGHEST play in this context?
HIGHEST is the central hub of our ecosystem and has two absolutely key functions. It acts as a service provider and tech incubator within the university and brings researchers from different specialist fields and their innovations together. The HIGHEST start-up and innovation centre also serves as a hub for the companies, investors, supporters and political decision-makers with whom we are in close contact. Outside of the university, HIGHEST acts as the facilitator between the world of science and the business and financial worlds, as well as with the start-up scene. And TU Darmstadt is becoming more visible in these worlds thanks to its inventions and entrepreneurial spirit.
Interdisciplinarity shapes our innovation and start-up culture
What makes TU Darmstadt stand out as a start-up university?
Our strength is that we are both open to the use of new technology and also cover a broad range of specialist fields. We are traditionally strong in engineering and the natural sciences but the humanities, social sciences and business sciences are also becoming increasingly important. This means that we always examine social problems from different perspectives. This interdisciplinarity is part of our daily life and it also naturally shapes our innovation and start-up culture.
And what are your plans for the future in this area?
We want to bring together the start-up activities in the Rhine-Main region and generate impetus for future themes such as AI and energy. I could envisage that a sort of central European Silicon Valley will develop here. And we want to continue to ensure that our special innovative and entrepreneurial spirit is embedded and promoted as early as possible at the university – preferably already starting with our Bachelor students.
The interview was conducted by Dr. Jutta Witte