Voraussetzung für die Aufnahme in einen Weiterbildungs-Masterstudiengang ist ein akademischer Abschluss in einem dem gewünschten Studiengang fachlich verwandten Bereich oder eine Qualifikation, wie z. B. eine betriebliche Ausbildung, die nach eingehender Prüfung als gleichwertig angesehen wird, sowie eine mindestens zweijährige einschlägige Berufserfahrung (äquivalent zu einer 24-monatigen Vollzeitbeschäftigung nach dem Hochschulabschluss). Die Weiterbildungs-Studiengänge sind kostenpflichtig.
Das Studium gliedert sich in Präsenz- und Selbstlernphasen im Verhältnis von ca. 25 : 75.
Die Präsenzphasen finden i.d.R. von Donnerstag bis Samstag statt. Die vier Präsenztage an der Universität umfassen jeweils ca. zehn Unterrichtseinheiten.
Zur Gestaltung der Selbstlernphasen gibt es ein Online-Angebot auf der Lernplattform Moodle der TU Darmstadt. Die Grundstruktur eines Online-Kurses weist typischerweise die folgenden Funktionen auf:
Übersicht; Aktuelles/Nachrichtenforum; Arbeitsmaterialien zu Vorlesungen, Übungen, Klausuren; Links zu Datenbanken; Online-Hausübungen; Forum zu Austausch und Diskussion; Ansprechpartner und deren Sprechstunden.
Studienangebot Weiterbildungs-Studiengänge
Master of Science; tuition language: German

Master of Science; tuition language: German

Master of Science; tuition language: German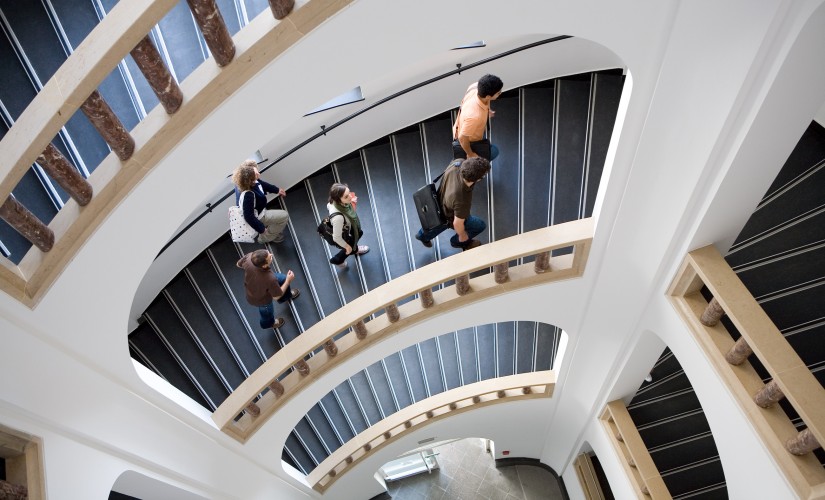 Picture: Bild:Katrin Binner
Wissenschaftliche Weiterbildung
Zertifikationskurse, Seminare und Beratung zu den Weiterbildungs-Studiengängen.