Impulses from biology and mechanical engineering for medicine
State of Hesse funds new LOEWE research cluster at TU Darmstadt
2021/07/02
Success for TU Darmstadt in the 14th funding round of the State Offensive for the Development of Scientific and Economic Excellence (LOEWE): From January 2022, the new LOEWE research cluster "FLOW FOR LIFE" will be funded for four years with a total of around 4.7 million euros.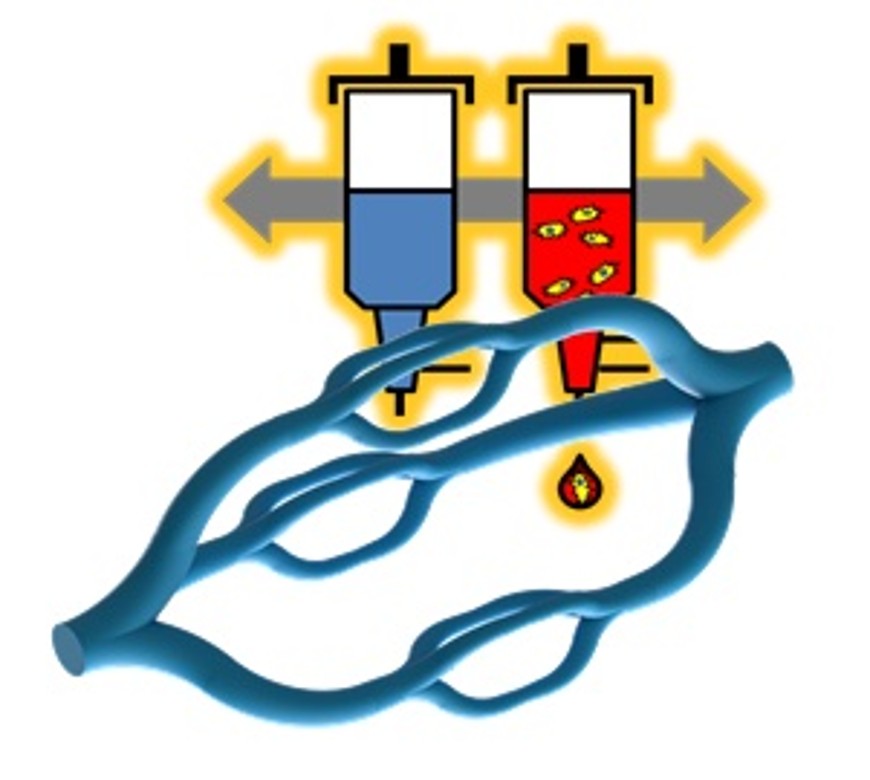 "With the new LOEWE research cluster Flow For Life, TU Darmstadt will open up a fascinating field of research with immense potential for innovative medicine," emphasises TU Vice President for Research and Young Scientists, Professor Barbara Albert. "A strong interdisciplinary team will show how principles of biology and engineering, biological and synthetic materials can be combined to produce hybrid tissues."
About 80 per cent of drug candidates that have successfully passed preclinical testing, including animal trials, fail to gain approval because they prove to be insufficiently effective or even downright harmful in human trials. Animal models are an important factor in this high failure rate, as in many cases they do not reflect human disease processes and drug reactions sufficiently well.
Combining engineering and scientific expertise
The TU Darmstadt team combines engineering and natural science expertise and at the same time links two of the TU Darmstadt's profile topics, "Synthetic Biology" and "Thermofluids and Interfacial Phenomena". The LOEWE priority thus forms a multidisciplinary bridge between two of the TU's three central research fields – "Matter and Materials" and "Energy and Environment".
Three companies that represent Hessen's strength in medical technology and pharmaceutical research are involved as partners – Merck, B. Braun and Fresenius Medical Care through its subsidiary Unicyte.