Feel free to contact us!
studentmarketing@tu-…
The #studentsofTUdarmstadt
The online presence #studentsofTUdarmstadt with its own website in blog form and social media accounts on Instagram, Facebook and TikTok plays a crucial role for student marketing. Central to this are the #studentsofTUdarmstadt ambassadors, who give a face to TU Darmstadt as students from various departments and report on the study programmes of their degree, the TU and student life in Darmstadt.
We would be happy if you follow the #studentsofTUdarmstadt with your account and share our posts!
Our services
Other student marketing activities relate to print and online media as well as trade fairs.
Within the TU, we offer opportunities for networking and coordination of all stakeholders of the TU Darmstadt in this area and organise, for example, the bi-annual Student Marketing Roundtable.
There are also various opportunities for departments and central institutions to run online campaigns and to work in the #studentsofTUdarmstadt team. We are also available for consultation.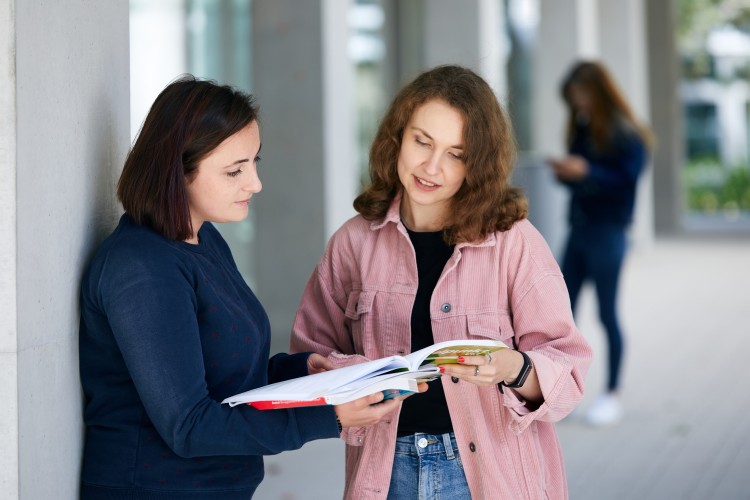 Picture: Britta Hüning
To the internal area
For members of TU Darmstadt, we are happy to provide materials and further background information on our offers and on student marketing in general (TU ID required).
Other contact points for prospective students