Unite! presents its strategic roadmap towards open science in the digital age
It includes objectives, recommendations and actions that the universities of the alliance can promote to make Unite! a European driver of open science and innovation by 2023.
2022/03/23
Unite! has presented the alliance's strategic roadmap for moving towards open science. The proposal includes a set of objectives and recommendations that universities and schools should promote, develop and transform into actions, redesigns and incentives, to advance the adoption of open science practices, principles and objectives in all the partner universities of the alliance.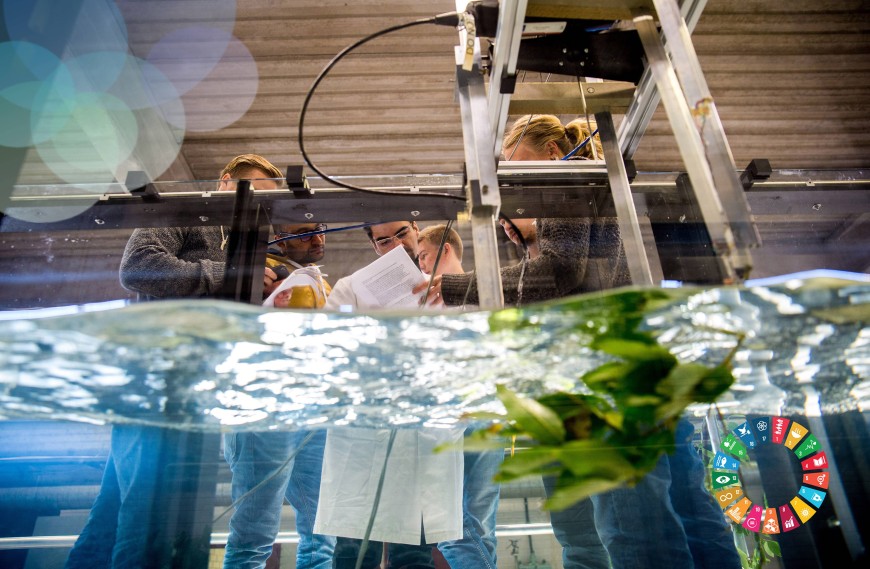 This strategic roadmap is a guideline for university leaders and regional and national science and innovation policy makers that will ensure the openness of science in the research systems of Unite! universities. The objectives and recommendations encompass the international framework of policies and practices set by the UNESCO Recommendation on how to advance open science, adopted on 23 November 2021, and promote transparency, accessibility, legitimacy and the participation of researchers, students, staff, teachers, citizens and other professional groups in science.
"The adoption of these open science practices, principles and goals in the digital era among Unite! research communities will improve the quality of academic and learning processes, dissemination and creation of new knowledge. It will also increase social trust in science, while more people will be encouraged to innovate and undertake and the research and innovation process will be accelerated to find solutions to achieve the Sustainable Development Goals (SDG) set by the United Nations".
Rubén Vicente-Sáez, coordinator of the document.
The guide includes a total of 10 recommendations based on 5 main objectives, the achievement of which will make Unite! a European driver of open science and innovation:
Objective 1.- Develop open science policies and strategies.
The first recommendation urges universities to develop or align their open science policies on the basis of the UNESCO Recommendation on open science, which implies defining a common set of principles, standards, objectives, career evaluation system, incentives and funding for the implementation of open science at university level.
Objective 2.- Enhance the openness of digital and physical infrastructures.
Universities should invest in digital infrastructures to share and produce knowledge among their research communities to ensure open, ethical, legal and secure access to scientific knowledge. In addition, universities should open up their physical infrastructures for research, teaching and innovation for all (by developing the necessary infrastructure access policies and training requirements).
Objective 3.- Promote support services for open science.
The document urges universities to create open science units to support their research communities throughout the different stages of the open science process, as well as to promote the presence of open science specialists in schools, to provide technical assistance and to promote multi-stakeholder cross-border co-creation of knowledge among their research communities.
Objective 4.- Foster open science in research careers.
By reviewing career evaluation systems, so that they recognise researchers' co-creation of knowledge among collaborative networks of research participants, while calling for the adoption of incentives to reward open science research processes and results.
Objective 5.- Enhance open science competences.
In addition, universities in the alliance are encouraged to promote open and multilingual open science educational resources (programmes, courses, MOOCS, workshops and on-demand seminars on open science) aimed at their research communities and the wider world as a cornerstone of a European Open Science and Innovation University.
Methodology
This document (opens in new tab)builds on the SWOT (Strengths, Weaknesses, Opportunities, Threats) analysis for the adoption of open science practices in the seven universities of the Unite! alliance. The analysis was carried out during the Bootcamp "What is open in open science? which took place on 8-9 June 2021. Aalto led this first UNITE! H2020 Bootcamp, a co-creation event towards a common open science and innovation institutional vision for a high-impact alliance.
For Rubén Vicente-Saez "Unite! now has a strategic roadmap that provides agreed recommendations among the 7 universities. Each university is free to decide how to promote them in its community. UNITE!H2020-WP6's team is exploring the present of a new institution of science in the digital era, to build our open future as European Universities.
On the part of the TU Darmstadt, the roadmap was co-prepared by the University and State Library (ULB). The TU's Open Access Officer, Professor Andrea Rapp, accompanied the process.
Unite!/mho
Why open science and innovation?
Open science is transparent and accessible knowledge that is shared and developed through collaborative networks. It involves sharing ideas, data, methods and results with local, national, regional and global collaborative networks of research participants. It also goes beyond this to encompass the production and use of this scientific knowledge among these collaborative networks.
According to the authors of the document, open data, citizen science, open protocols or and transdisciplinary research practices are changing the processes of knowledge creation and transfer and thus, the practices of science and innovation in universities.
About Unite!
Alongside TU Darmstadt as the coordinator,Unite! (University Network for Innovation, Technology and Engineering) also includes Aalto University (Finland), KTH Royal Institute of Technology (Sweden), Grenoble Institute of Technology (France), Politecnico di Torino (Italy), Universitat Politècnica de Catalunya (Spain) and Universidade de Lisboa (Portugal).
The seven partner universities aim to use the European University to create a trans-European campus for students and researchers with the involvement of regions and companies. The partners have a total of 167,000 students, already cooperate closely in more than 80 EU projects and have exchanged more than 2,000 students in the past five years. The alliance has set itself the goal of combining courses for the benefit of students, breaking down existing technical and administrative hurdles, and thus significantly increasing student mobility. Research will also benefit from the conditions created for larger and easier cooperation, which will strengthen the competitiveness of the European Higher Education Area overall.