Leadership in Research Teams (August 29th-30th, 2022) – CANCELLED
221_PD_FK01
Which manager in science does not know the daily tension between research, teaching, administration, scientific supervision, leadership of students, the individual employees and the entire team? In science, too, success depends to a large extent on good leadership. This workshop will help you to consider the variety of situations and contexts in which you find yourself as a leader and to understand your leadership skills in order to improve and use them thoughtfully.
An important step toward confident leadership is confident and balanced self-leadership. Are you truly aware of how you lead yourself every day? This workshop will help you develop strategies to expand your awareness and confidence to take action and achieve the professional results you seek. We will reflect on the responsibilities and roles that leaders in science encounter – including the unique challenges of mentoring early career scientists. In addition, we will look at the perspectives of employees: What motivates them? What expectations do they have of their managers? How can you as a manager deal with these expectations? This workshop will help you continue to build your leadership skills and develop a deeper understanding of how to motivate people and bring out the best in them.
Contents:
Fundamentals of leadership
Tasks and responsibilities of managers
Perspectives of leadership in the university environment
Dilemmas of leadership in everyday academic life
Self-leadership
Role diversity and dealing with the resulting tensions
Reflection on one's own leadership actions
Coping with challenging situations (recognizing conflicts and developing emergency strategies)
Leading others
Employees' expectations of their managers
Actively shaping communication and leading discussions in difficult situations
Motivating employees
Shaping responsibility
Giving feedback
Target Group: Postdocs and Junior Research Group Leaders from all Disciplines
Trainer: Dr. Viktoria Leonhard | Coach and trainer for leadership
Date/Time:
Monday, August 29th, 2022 | 10:00 am – 6:00 pm
Tuesday, August 30th, 2022 | 9:00 am – 5:00 pm
Location: S1|21 Ingenium House (Magdalenenstr. 25) Room A105
Language: English
Please fill in the Ingenium registration form (opens in new tab) and send it signed by your supervisor or adviser via E-Mail: ingenium-anmeldung@tu-…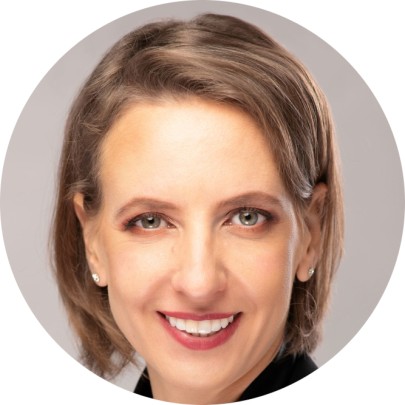 Viktoria Leonhard is a senior executive in a DAX40 group in the finance and insurance industry and has many years of experience in managing teams. Today, she is head of the central sales department for banks, where she is responsible for four teams and 40 people in total. In 2013, she received her doctorate from the Department of Psychology at TUM. As a systemic coach and consultant, she has the professional and methodological knowledge of team and organizational development processes. Her specialty is team leadership & virtual collaboration.
Her motto: "If you always do what you've always done, you'll always get what you've always got." – Henry Ford
Please note that a registration via the registration form is obligatory for all Ingenium events.
Courses are free of charge for early career researchers of the TU Darmstadt.
Please consider the following information concerning the registration procedure:
Please register for each event with a separate registration form.
Once your registration form is submitted, your registration is binding.
At least two weeks before the event starts, you will receive information about the status of your registration.
Registrations are recognised in the order in which they have been submitted.
Events will only take place if the necessary number of participants is reached.
If you cannot participate in an event for which you have already registered, please contact us immediately to allow people on the waiting list to take your place.
In the case of unexcused absence, future registrations will be considered subordinately.
If an event is announced in German, it will be conducted in German. If an event is announced in English, it will be conducted in English.
The following applies only to trainings in the qualification programme:
The registration form must be signed by your supervisor or adviser.
You can register for up to five events per programme.
Please send your registration as a scanned pdf version by e-mail.
---------
Child Care during events
You would like to participate in Ingenium events but do not have child care during that time? Here you can find more information about short-term child care at TU Darmstadt.