The campus at TU Darmstadt is and should continue to be a place in which people with various life-goals live, learn, do research, and work together with mutual respect. Every form of discrimination has an impact on this culture of respectful cooperation and on the affected persons. Guidelines were established by TU Darmstadt in 2019, in order to be able to react to discrimination appropriately, to be of help to the affected persons, and to prevent discrimination.
Professor Dr. Tanja Brühl,
President of Technical University of Darmstadt
Professional, integrated quality management plays a key role in the organizational and scientific development of the university. The integrated quality management at TU Darmstadt follows a participatory approach that includes all areas, units and status groups of the university.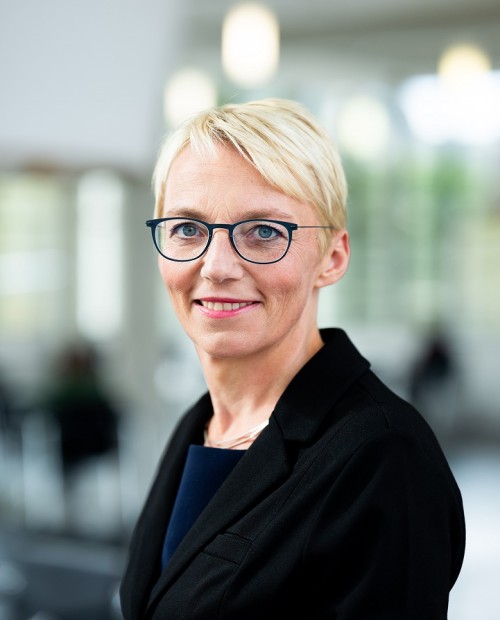 Picture: Katrin Binner
These guidelines are binding
These guidelines transform TU Darmstadt's stance against every form of discrimination into binding regulations. They provide for preventive measures, designate points of contact for those affected by discrimination, and define procedures for handling cases of discrimination. With this, TU Darmstadt has committed itself to structural and compensatory measures.
These guidelines are especially aimed at preventing or eliminating discrimination, in particular on grounds of racial attributions or because of ethnic, national or social background, gender, religion or belief, disability or health restrictions, age or personal status, sexual identity or outward appearance. The previously existing guidelines against sexualized discrimination at TU Darmstadt remain valid.
Picture: Katrin Binner
Diversity at TU Darmstadt
People of all genders, of a variety of origins, nationalities and cultures, different religions, sexual orientation and age groups study and work at TU Darmstadt
Feel free to contact us!
Have you experienced discrimination and do you need help? Feel free to contact us. We are happy to help you.
Have you observed discrimination? Then you are called upon to take action. If possible, call it what it is. Support those affected or demand respect and help for yourself. Your own "gut feeling", that something here isn't right, is a reliable guide. Speak to those present at the time, to colleagues or supervisors, and get help. Please, always report this either to a central or departmental point of contact. You'll find professional and confidential help there.
In acute cases of threat or violence, the affected person or witnesses should immediately alarm the police at 110!