TU Darmstadt Research Fellowship started
Visiting expert for memristors
2023/05/26
Enrique Miranda is a professor at the Universitat Autonoma de Barcelona (UAB) in Spain and is regarded worldwide as an expert in compact modelling of electronic components. As the first TU Darmstadt Research Fellow, he is a guest at TU Darmstadt and is working on memristors together with TU researchers. The TU Darmstadt Research Fellowship aims to integrate the expertise of international scientists into research at TU Darmstadt.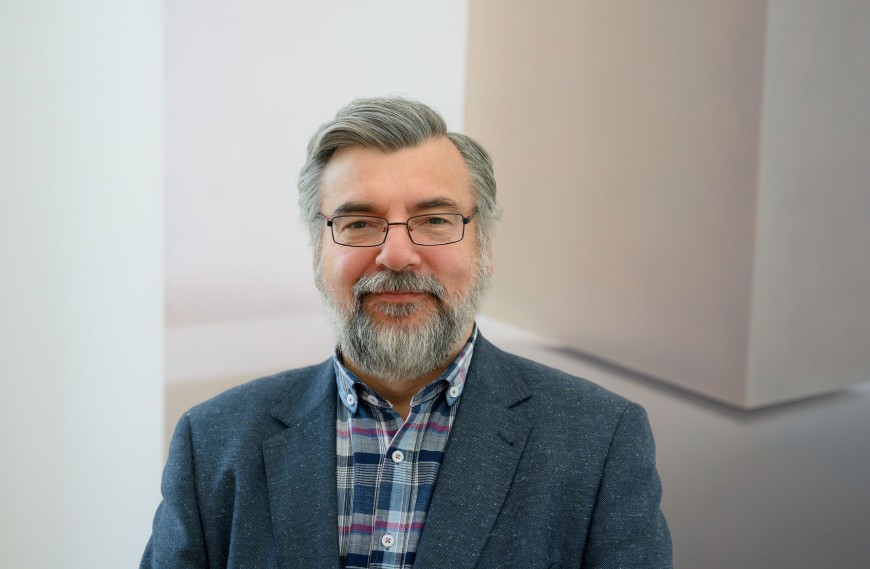 Professor Enrique Miranda is known worldwide as a specialist for compact modeling of electronic devices, in particular memristors. These compact models are needed to simulate the devices in programs like SPICE. Such simulations allow the scientists in research and circuit development to try out ideas for new uses of such components on the computer without having to actually build the circuit. This greatly accelerates the development process and simulation also allows a look at all the internals of the circuit. Prof. Miranda is particularly adept to describe complex component behavior with comparatively "small" models, so that the simulations do not become slow.
At TU Darmstadt, he works closely with the research groups of Professor Lambert Alff, Advanced Thin Film Technology Group, and Professor Christian Hochberger, Institute of Computer Systems, to better understand memristors and to be able to produce targeted memristors with specific properties. He is already involved in a number of projects. Miranda researches and teaches at the Universitat Autonoma de Barcelona. However, he was born and raised in Buenos Aires, Argentina. He initially began his doctoral work in physics there, but was then lured away by an attractive offer to UAB. In 1999, he completed his first PhD in Electronics Engineering at UAB and then returned to Buenos Aires. In 2002, he completed his second PhD in Physics there and taught for a few years before moving again to Barcelona in 2006. He has won numerous honors and awards around the world and has authored well over 300 publications. Miranda is Distinguished Lecturer from the IEEE-Electron Devices Society since 2003.
Christian Hochberger/mho
TU Darmstadt Research Fellowship
The TU Darmstadt Research Fellowship is part of the TU research strategies and aims to integrate international competence in research fields, profile topics and research alliances. The fellowships enhance the international reputation of TU Darmstadt and are the basis for strong, international research alliances. TU Darmstadt Research Fellows are intensively involved in research in a research field, a profile topic, a cluster of excellence project or a joint project. They advise TU Darmstadt researchers on research questions, research content and research methodology. They actively participate in research and joint publications and take part in international meetings, symposia or summer schools.