Every day of this week, we showcase a different topic of collaboration: politics, economy, study abroad, cybersecurity, and diversity/culture.
We will connect keynote speakers with our local and international community. We welcome students, faculty, staff, and community members already interested in Germany as well as those who would like an introduction to the topics of their interest.
Win Gift Boxes and Pizza Coupons
Register now and win prizes!
The first 50 to register will receive a German Box from the German embassy, filled with special goods.
In addition, in every session 20 pizza coupons will be raffled.
Register now and try your luck!
Time
Monday
Tuesday
Wednesday
Thursday
Friday
10-11am CDT I
5-6pm CT
The Future of Democracies
Careers in German Engineering
Advancing your career in Germany
Cyber Security
Diversity in Germany
Niels von Redecker Consul General to the Federal Republic of Germany has a fence of the Berlin Wall in his backyard. I was in his friends backyard when the wall fell, he says. When walls get closer and democracies are at stake, what is our civil duty? On a panel discussion 31 years of the Fall of the Berlin Wall and one week after the US election, he will discuss these pressing questions with Prof. Matthias Hofferberth (UTSA).
Panelists:
Dr. Niels von Redecker, General Consul Washington
Dr. Matthias Hofferberth, Professor of Political Science UTSA
Having one foot in the San Francisco Bay Area and one foot in Chicago, Amin Negandhi looks back on his semester abroad where he gained the knowledge, the confidence and the friendships that got him where he is today. As the co-founder of a software consultancy firm based in Chicago, he works with people around the world.
Gunnar Daehne works as a consultant for international projects in Eastern Europe and currently, as all of us, from home. Growing up in the GDR, he didnt think he would be able to study, never mind study abroad in Western Germany. Then, the wall fell and opened pathways that hasnt existed before.
Both panelists will talk about the challenges and competitive advantages that you can gain when studying abroad against the backdrop of a lifelong friendship.
Panelists:
Amin Neghandi, Software Entrepreneur Silicon Valley
Gunnae Daehne, Project Management Consultant Darmstadt
Studying abroad gives you the competitive edge, the braveness and the personal skills to convince future employers
German Engineering has been a global brand for centuries. Today, Germany is the powerhouse in Europe and with a stable democracy a hub for constant growth and innovation.
You want to be part of that?
The largest scholarship organization in the world, DAAD will present their scholarships to pave your way into the future. Furthermore, TU Darmstadt will present their programs and scholarship programs to access your career.
Panelists:
Amra Dumisic, Senior Advisor DAAD New York
Julia Fitzthum, Manager North American Partnerships TU Darmstadt
Cyber Security is probably one of the most relevant and least understood topics of the 21st century. Every individual as well as companies, governments and states fight a frenzy battel against cyber criminals and hacker while battle grounds constantly shift and change. Who can make sense of the challenges and chances? The panel combines highly skilled and experienced people with different approaches to the topic.
Gen. Guy Walsh formerly lead the strategic initiatives for U.S. Cyber Command, the Department of Defense's newest Combatant Command, which is co-located with the National Security Agency (NSA). Dr. Nicole Beebe is a former computer crime investigator for the U.S. Air Force is currently the Department Chair of Information Systems and Cyber Security at UTSA. Dr. Guy Walsh has decades of experiences with security systems research. Prof. Ahmad Sadeghi is the spokesperson of the CYSEC Research Profile Area at TU Darmstadt, one of the leading Cyber Security Research Centers in Europe. Join them for a controversial and agreeable, necessary and important conversation on how to protect our data in the digital space.
Panelists:
Gen. Guy Walsh (ret.), former strategic initiatives lead for U.S. Cyber Command at U.S. Department of Defense
Dr. Nicole Beebe, Department Chair of Information Systems and Cyber Security UTSA, former computer crime investigator for the U.S. Air Force
Dr. Greg White, Director of the Center for Infrastructure Assurance and Security UTSA
Prof. Ahmad Sadeghi, Spokesperson Cyber Security TU Darmstadt
Jana Pareigis is a highly successful journalist and TV host. Furthermore, she is a powerful role model for the next generation of girls in Germany. She has an insatiable passion for people, politics and puns. For her documentary "Afro. Germany", she traveled through the country to speak with other black Germans; and to discover their stories of the last 400 years. On the panel, she will share experiences with (Anti-)Racism in Germany and thoughts on Diversity in German Culture.
Panelists:
Jana Pareigis, journalist and TV host
Dr. Devon Donohue-Bergeler, Professor of German UTSA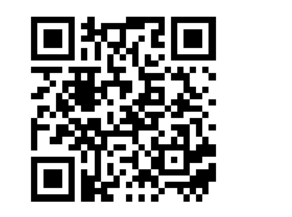 To finish the week of transatlantic collaboration, we warmly invite you to a GERMAN MOVIE NIGHT
ALMANYA – Willkommen in Deutschland
Webseite: www.rakuten.tv
Login: campusweek2020@gmail.com
Password: CampusWeek2020
Synopsis: Almanya
Der in Deutschland geborene Cenk hat es in der Schule nicht leicht, weil er als Enkel eines Gastarbeiters nirgendwo richtig dazugehört. Ein Schicksal, das all seine Familienmitglieder auf ihre Weise mit ihm teilen. Als sein Großvater beschließt, seine Ferien in der Türkei zu verbringen, schließt Cenk sich an. Auf der turbulenten Reise erfährt Cenk, wie der Verlust von Heimat und Identität seine Familie geprägt hat
The movie will be available until November 22, 11:59pm CDT.