In view of the current world situation, courage is needed to continue expressing yourself artistically and creating a new perspective through art.
"Fearless." is a statement.
Under this motto, the Darmstadt Secession invited young artists under the age of 40 to submit works in the fields of painting, drawing, photography and digital image development. An expert jury consisting of six board members of the Darmstadt Secession, honorary chairman Horst Dieter Bürkle and Julia Reichelt, curator Kunstforum of the TU Darmstadt, has reviewed 180 submissions and nominated ten positions for the Darmstadt Secession Prize. They show a broad spectrum ranging from abstract to narrative-pictorial representation, from political-current dimensions to free, artistic works.
Among them, the main prize, endowed with € 5,000, and the prize money endowed with € 2,500, will be awarded. The award ceremony will take place on the day of the finissage, June 25, 2017, at 5 p.m. in the Kunstforum.
Thoughts on the topic of the 2017 call
The title FEARFREE. refers to the current socio-political situation, which in many causes a diffuse feeling of being threatened and abandoned, to which the individual faces helplessness. Work is expected that deals directly with the German fear in terms of content and form. On the other hand, an artistically authentic act can only unfold in a state of fearlessness or a feeling of being transcending feelings of fear. Following this, papers should be submitted which address the overcoming of this paralysis of the creative, whereby here a wide range of image approaches in the formal and contentual is possible.
Enrico Bach (Karlsruhe)
Lydia Balke (Hamburg)
Karin Brosa (Essen)
Melchior und Timon Grau (Berlin)
Kodac Ko (Braunschweig)
Rasmus Søndergaard Johannsen (Berlin)
Eginhartz Kanter (Linz, Austria)
Philipp Kummer (Leipzig)
Robert Matthes (Essen)
Ruri Matsumoto (Dusseldorf)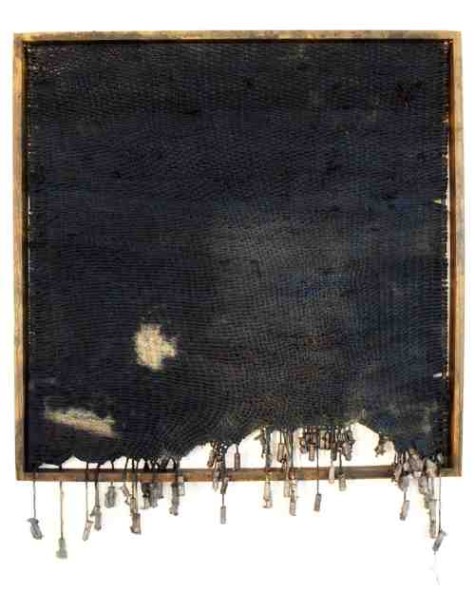 The main prize of the Darmstadt Secession for Young Artists 2017, endowed with € 5,000, goes to Rasmus Søndergaard Johannsen. He convinced the jury with his three-part work "Lineated luminary" (2017). Born in 1982 in Brovst, Denmark, Johannsen lives and works in Berlin. He was a master student of Peter Fischli at the Städelschule Frankfurt from 2013 – 2014 and studied with Simon Starling from 2008 – 2013.
The jury justified its decision as follows: The work shown in the competition convinces through the stringency of a strictly conceptual approach, which however finds in its formulation a rich sensuality. It is conclusively related to phenomena of nature, their materials. and processes. In addition, the complexity, perseverance. and decelerating thoroughness of the production process, which oppose a quick capture of the commercial art scene and impressively and convincingly represent the theme of the exhibition "FEARLESS." With this artistic attitude.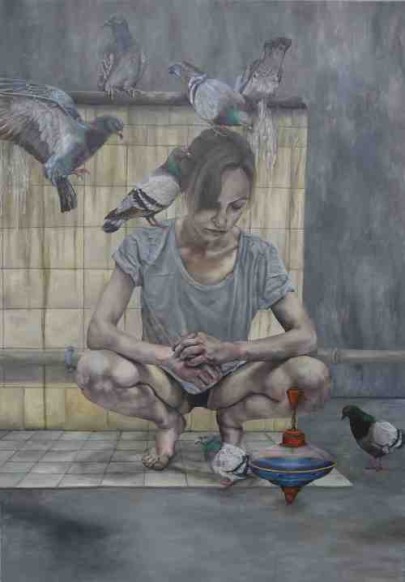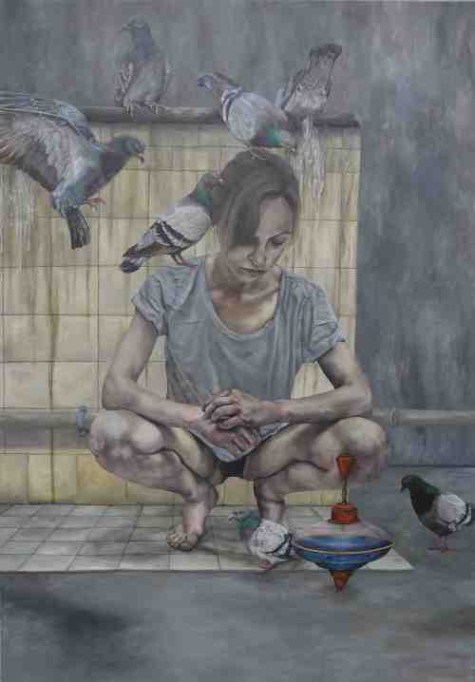 The 2,500 € endowed prize goes to Lydia Balke. Her submitted work "In Fuchsbau the deafness pisses itself on itself" (2016) convinced the jury for the following reasons: "Your world is brutal, monstrous and vicious." In vain the observer seeks consolation, but instead we are inevitably hit on what the Lack of solidarity and empathy in a climate of neoliberalism on the track leaves the work "In the fox the numbness pukes itself still" is full of loneliness, sadness and wounding.The almost sacral appearance also emphasizes the absence of fear in This unspeakable situation, unsparing and vulnerable to the outside, throws us the artist's truth and meets us because we know her, but we give her space and react with defense, but there is no dismay or tyranny in Lydia Balkes Painting.
"The radical artists of Darmstadt have joined together to form a secession, have carried out the long-required cleansing of bourgoiser pollution." With these words, the Darmstadt Sezession was founded in 1919 by Carl Gunschmann and Kasimir Edschmid and given this attitude, we award this year's prize to Lydia Balke." (Excerpt from the eulogy by Inez Gengelbach, Managing Director Darmstädter Sezession)
Lydia Balke was born in 1987 in Dresden. She lives in Hamburg, where she studied at the Academy of Fine Arts until 2015.
Sa., 22.04.2017, 18:00
Opening at the exhibition hall of the Kunstforum of the TU Darmstadt at Altes Hauptgebäude, Hochschulstraße 1, 2. OG. Welcoming by Dr. Manfred Efinger (Chancellor of TU Darmstadt), Matthias Will (Executive Board Darmstadt Secession), and Julia Reichelt, M.A. (Curator Kunstforum der TU Darmstadt).


Do., 04.05.2017, 19:30
Short tour with Julia Reichelt (Curator Kunstforum of the TU Darmstadt). Afterwards film screening "Fearless" in the Audimax. In cooperation with Studentischer Filmkreis an der TU Darmstadt e.V. (meeting point karo 5).


So., 21.05.2017, 16:00
Kurzführung mit Julia Reichelt (Kuratorin Kunstforum der TU Darmstadt).


So., 28.05.2017, 16:00
Kurzführung mit Horst Dieter Bürkle (Ehrenvorsitzender Darmstädter Sezession).


So., 11.06.2017, 16:00
Kurzführung mit Horst Dieter Bürkle (Ehrenvorsitzender Darmstädter Sezession).


So., 25.06.2017, 17:00
Finissage und Preisverleihung.