The excitement is rising, because from April 21 to 22, 2018, the Kunstforum der TU Darmstadt will also be part of the Darmstadt Days of Photography!
This year, the Fototage, with their motto "Perspectives – strategies of photographic action", directs one's gaze to the essence of photography. Shown are pictures that transport these qualities in an independent, individual form. Images that become aware of the original power of photography and evolve in a contemporary way. Information about the entire festival can be found at www.dtdf.de.
A total of twenty artists from Berlin to Vienna deal with the lack of home feelings on the one hand, and on the other hand with the very specific lack of feeling at home, the lack of a roof over their heads and housing shortages. Various artistic positions and techniques are represented – photography, painting, drawing, sculpture, video. The exhibition project will be rounded off by a reading, guided tours and film.
The exhibition will be accompanied by a catalog for the price of 5 euros.
The Palace – Then and Now


Ulrike Hannemann's "Work Series The Palace – Then and Now" deals with the eventful history of the Independence Palace in Ho Chi Minh City. The artist has visited the palace several times at various intervals and approaches the historic site with photographs, collaged pieces and a detailed look at existing furniture and building fragments.
About the series: www.photography-in.berlin
Born 1979 in Wittenberg
2010 Diplom photography, Academy of Visual Arts Leipzig
The Palace – Then and Now, Bell UH1, 2017
War Room 2


War Rooms provides the viewer with irritating scenarios in which interior and exterior spaces are paradoxically interlaced. The photographs were taken in the "Central Museum of the Great Patriotic War" in Moscow.
Born in 1983 in Linz
2014 – Diploma in Fine Arts – Class of Experimental Art Institute of Fine and Cultural Studies, University of Art and Design Linz, Austria
Further information on the photo series: www.ufg.ac.at
War Room 2, Moscow Diorama, 2016
Aesthetics of Security #45


The works from the Aesthetics of Security series were shot in residential areas in Johannesburg, South Africa, and subtly demonstrate the staging of security in gated communities.
Born in 1968 in Kaufbeuren, lives and works in Bonn
2004 – 2006 Executive Master in Design I Art + Innovation, HGK Basel, Switzerland
1993 – 1997 Art studies F + F School of Art and Design, Zurich, Switzerland
1989 – 1993 Diploma Phil II, Biozentrum Basel, Switzerland and UCLA, Los Angeles, USA
Aesthetics of Security #45, Johannesburg (ZA), 2013
Coal mountain from the series Kehler Berge (en. Kehler mountains)


The Kehler Berge by Gabriele Engelhardt are photographic sculptures: composed of many individual shots and elaborately edited, the scrap and coal mountains are given a hyperreal presence and monumental sublimity.
Born in Stuttgart, lives in Karlsruhe
2006, Diploma "Media Art, Focus on Photography and Scenography" at the Hochschule für Gestaltung (HfG) Karlsruhe
2001, degree "Fine Art – Sculpture" at the State Academy of Fine Arts Stuttgart
Herself about her work: gabriele-engelhardt.com
Further information about the series: www.bo.de
Coal mountain from the series Kehler Berge (en. Kehler mountains), 2016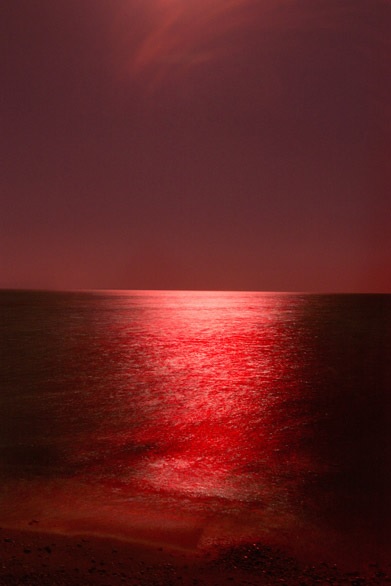 Migration As Avant-Garde


In his photographic work Migration as Avant-Garde, Michael Danner examines the new ways migrants are treading in the hope of a better life.
Born 1967 in Reutlingen, lives in Berlin
Photography study. University of Applied Sciences Bielefeld and University of Brighton (UK)
Further information about the series: fotodoks.de/photographers/michael-danner
Migration As Avant-Garde, 2008–2017