Published: 17th June 2020
Jennifer,
Biomedical Engineering B.Sc.
The demand for innovative technical solutions in medicine is, and will continue to be huge. Lines such as "you are the future" or "you will be able to develop something there in the future" are therefore part of the daily fabric of your Biomedical Engineering degree. Just hearing this is extremely motivating and certainly makes you want to research!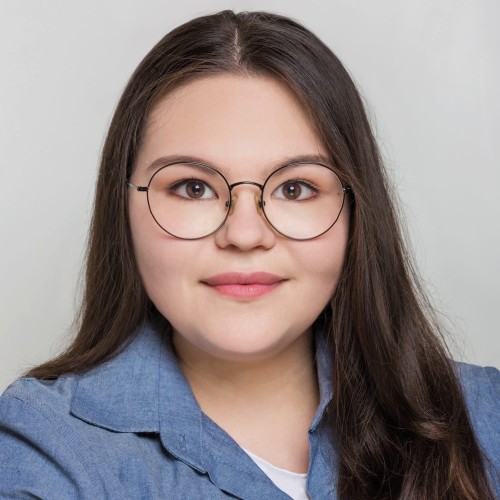 Picture: Privat
You are the future
Technology and future are inextricably linked together. A degree programme at the Electrical Engineering and Information Technology department (etit) has this precise mixture with people researching the most cutting-edge technological progress and trends. As such, there are myriad options to discover exciting topics and actively participate in shaping the future.
What are the topics, I hear you asking yourself? You can take a look at electromobility, the energy transition, digitalisation, autonomous driving, biomedical technology and artificial intelligence. This approach allows you to acquire the requisite knowledge from the diverse etit degree courses and provides you with the basis to be part of the future of technology. And what does this mean for the day-to-day in your degree? We'll gladly share some insight!
And by the way: if you want to find out more on the wide range of degree courses at the Electrical Engineering and Information Technology department, why not check out our other blog post ?
Experiencing medical innovations up close and personal
As an enthusiastic scientist, the terms "technology" and "progress" are of great importance to me. And my degree course in Biomedical Engineering perfectly mirrors them! The course deals with the planning and implementation of complex and innovative mechatronic and electrical components in the biomedical sector. The medical applications are particularly fascinating with regard to innovation and progress. As a biomedical engineer, you can actively contribute to improving health in society and even save lives – how cool is that?
In the biomedical engineering lab, which is planned during your bachelor's degree, you are tasked with testing innovative, biomedical products, for example. We are currently testing an experimental technology which allows the oxygen saturation in blood to be measured in a non-invasive manner, by using red light instead of blood samples. While this may sound like a small thing, it could make life the medical sector a lot easier!
Once a week during your degree, you will visit the University Clinic in Frankfurt. Here, you have a platform to discuss with doctors and experts in biotechnology during lectures, courses and seminars, as well as research innovative treatment and care options.
You will also often hear professors, tutors and even doctors say things such as "you are the future", or "you will be able to develop something there in the future". Can you think of anything more motivating? The necessity of having experts describe the need for progress, as well as also experiencing it yourself is a vital component of being able to help shape technological innovation. David will tell you a little more about other areas where the department is conducting research.
David,
Information Systems Technology M.Sc.
I can guarantee you that life at the etit department is never boring. There are loads of options for you to develop and work on the technology of the future in projects that are close to reality!
Picture: Britta Hüning
Make a contribution to the energy transition
Research into sustainability and renewable energies is probably the most important task for our global future, and this importance is mirrored at the etit department. This is of global importance, as the necessity of renewable energies is becoming ever more significant thanks to climate change and the extinction of species. Professor Jutta Hanson was involved in this topic as an etit energy expert for the Leopoldina statement on "Energy transition 2030: Europe's path to carbon neutrality".
The challenge of the energy transition is not only to increase the sourcing of energy from sustainable resources, but also to disseminate it by location and time. Electrical energy is particularly well-suited for this. To this end, a project is being conducted in which huge direct currents of up to 5,000 amperes are circulated in gas-isolated cables.
Do you want to contribute to the energy transition? Then maybe one of these three courses is the right one for you:
Electrical Engineering and Information Technology
Application areas: network expansion, energy conversion, control engineering, sensors, energy efficiency
Application areas: electro-mechanical drives, mechanical and plant engineering
Information Systems Technology
Application areas: energy information networks, automation
Artificial intelligence – the tool of the 21st century
The sheer number of projects on technical innovations can be a bit overwhelming in a degree at the etit department. You will encounter new pioneering topics at every corner, and every one of them is worth looking into. A significant subject which is being used in all areas now is artificial intelligence (AI for short). It is the key technology of the 21st century, and it is impossible to imagine engineering now without it. This is the reason that you will encounter AI in pretty much every degree course at the etit department, as it can be found everywhere.
In the Team Hector robotics project, we are working on a robot that uses AI to potentially save lives in crisis situations, such as following an earthquake. It is programmed to use a camera to detect human body parts and free trapped people. I was able to experience this technology while working on my first thesis paper, as I was able to spend an entire semester working with "my" real robot.
AI is of course also found in the automotive industry. Autonomous driving is a huge topic at the moment, and is also one tackled in this degree. The Autonomous Driving project seminar deals with this specific concept using a model car and diverse test courses.
In my Information Systems Engineering degree in particular, digitalisation is of course a key component for research, as it is found in ever more technical areas, such as communication technology and energy information networks. Events on virtual and augmented reality also provide access to and information on cutting-edge trends.
As you can tell, these projects are really close to practical applications and this is exactly what makes the degree courses at the Electrical Engineering and Information Technology department so exciting!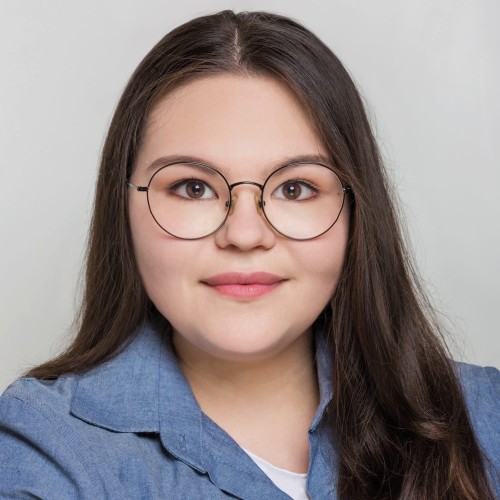 Picture: Privat
Jennifer
Hi, I'm Jennifer and I am studying Biomedical Engineering at TU Darmstadt. Before I ended up here, I had already started a law degree and had spent a semester abroad. However, I decided to change courses and this is a decision I have never regretted. I hope to be able to use my personal experiences to help you in choosing your degree programme and support you when you start out.
Picture: Britta Hüning
David
Hi, I'm David and I'm doing my master's in Information Systems Technology. As you've probably never heard of it: this degree is a combination of electrical engineering and information technology, as well as computer sciences, meaning it's the best of both worlds! I love the great diversity of my course and that you can choose your own focus areas from many different modules from the two "main" subjects.I'll tell you more about what makes my degree at TU Darmstadt so special here.