We would like to develop a bridge concept for the transition from school to university for the attractive study location TU Darmstadt. The already exemplary design of the introductory phase of the study should be further established and the processes optimised.
We also wish to press ahead with making the courses offered more international – by adding more Master's degree courses conducted in English and through summer schools, mentoring concepts and targeted advertising both in Germany and in other countries. To support the internationalisation of studying and teaching here, I am considering collaborative programmes, optimising application processes or expanding the language courses offered to students and teaching staff.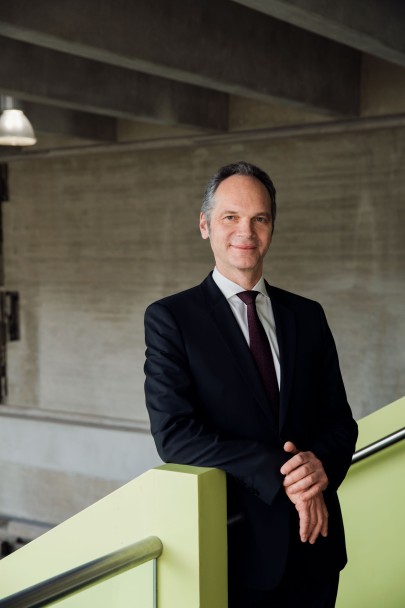 TU Darmstadt delivers a high-quality educational experience: Here I see the main tasks as implementing the individual components of system accreditation, further developing and applying didactically appropriate concepts of digital teaching and learning, and enhancing the profile of our programmes that result in teaching degrees.
To maintain a good balance between research and teaching at a high level, I wish to accelerate the new and further development of Master's courses closely related to the research profile, describe a concept of research-oriented teaching specific to TU Darmstadt and emphasize the interdisciplinary nature as a profile feature of teaching.
Ingenium offers young academics a wide scale of perspectives on the path to scientific independence. The existing excellent funding offer could be selectively expanded for doctoral candidates. For the period between doctorate and the first postdoc phase, Ingenium offers a broad qualification programme with information and advice for multiple career paths. This portfolio is also a strength to attract new postdocs, particularly international candidates.
Born 1963
1982 – 1988
Electrical Engineering (specifically automatic control engineering), Darmstadt University of Technology
1996 – 2005
Appointment as Professor of Ergonomics in Design, University of Duisberg-Essen, and Founder and director of the Institute for Ergonomics and Design Research, University of Duisberg-Essen
2003 – 2006
Founding president and executive director of the Zollverein School of Management and Design, Essen
seit 2006
Professor of Ergonomics and director of the Institute of Ergonomics, TU Darmstadt
seit 2014
Vice President of TU Darmstadt responsible for academic affairs and early career researchers
Member of the Scientific Advisory Board, Cluster of Excellence "Integrative Production Technology for High-Wage Countries", RWTH Aachen University
Member of the Scientific Advisory Board, German Federal Institute for Occupational Safety and Health (BAuA)
Member of many programme advisory committees for national and international conferences Chair of numerous national and international conferences
Involvement in national and international organisations for standardisation (DIN, ISO)