Excellent research and teaching require excellent infrastructure for research and information in the context of a digital agenda. Central to this are the University and State Library (ULB), which is performing well as a campus library and provides a very good basis for digital transformation, and the University IT Service and Computing Centre with its services and competencies in high-performance computing. I see ongoing development of research data management as a key interface and challenge.
What our students and researchers rightly expect in terms of optimum support are reliable and innovative services.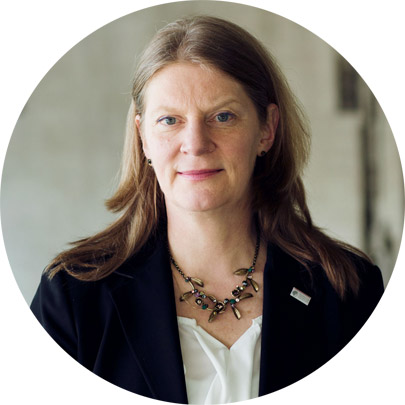 These are undergoing rigorous further development, particularly when stimulated by in-house research in the field of infrastructure.
My remit includes incorporating infrastructure expertise into project and application planning, consultancy and services in publishing, as well as greater integration into courses in order to pass on key skills in information search, digitalisation technology and collections. As one of Germany's outstanding historic libraries, the ULB offers unique potential here.
One of the key challenges is ensuring that digital infrastructure is sustainable. Meeting this means gaining understanding and support from policy makers, as well as obtaining and furthering expertise in infrastructure facilities through targeted human resources development.
Overall, infrastructure is about finding a wise balance – in the library which, as a place for communication and learning, combines analogue resources and digital developments, and within the University IT Service and Computing Centre. The latter generates synergies by providing services centrally, while at the same time accommodating subject-specific and highly specialised requirements.
Commissioner tasks
Methodenkompetenzzentrum
Odenwaldakademie
born 1963
1996
Doctorate in Medieval German Philology (Doctor phil.), Trier University
2001 – 2002
Research associate at the Trier Center for Digital Humanities and in projects funded by the German Research Foundation (DFG)
2003 – 2004
Head of the Göttingen Digitalisation Centre (GDZ) at the Göttingen State and University Library, head of the 'Digital Library' department
2004 – 2010
(Senior) member of faculty in Medieval German Philology and Executive Director of the Trier Center for Digital Humanities, Trier University
seit 2010
Professor of German Studies – Computer Philology and Medieval Studies, TU Darmstadt
Member of the academic advisory board for the Digital Knowledge Store project, Berlin-Brandenburg Academy of Sciences and Humanities
Member of the advisory board, Marbach Weimar Wolfenbüttel Research Association
Member of the academic advisory board, Herzog August Library, Wolfenbüttel
Member of the Scientific Commission for the Academies' Programme and the eHumanities working group, Union of the German Academies of Sciences and Humanities
TU Darmstadt's permanent delegate to the Philosophischer Fakultätentag (Philosophical Faculties Day)