Agile Project Management AddOn: Scrum Master Certification (December 14th, 2023)
232_PM1601
The Certified Scrum Master is the most common certificate when it comes to Agile Project Management. One of the most popular certifying bodies is Scrum.org, with their "Professional Scrum Master Certificate (PSM I)". In order to achieve the PSM I it is required to successfully pass an online test of 80 questions with at least 85% of the questions answered correctly.
This AddOn-training to the Ingenium course "Agile Project Manangement/Agiles Projektmanagement" will cover the more specific topics required for the assessment and also prepare the participants for the test.
Experience shows that this way of preparation not only results in a high success rate, but also deepens the general understanding of Scrum and Agile.
What you need to know:
You will not be certified during the training. Instead, it will be up to you to perform the assessment after the training, on your own.
The assessment will cost 150$ – charged directly by Scrum.org – for each try. Neither Ingenium nor the trainer are involved in or benefitting from this fee.
It is completely up to you if you want to try the assessment after the training. You can also use the training to deepen your understanding of Scrum and Agile and learn about some more specific aspects.
Agenda
Scaling Scrum – How to work with many Scrum teams on one product
Extreme Programming – Software engineering practices
(overview, no actual software development background required)
The Scrum Values
Assessment training, best practices & tips
Prerequisites
This seminar is only offered as an AddOn to the 2-day seminar "Agile Project Management/Agiles Projektmanagement". Participation of the training "Agile Project Management/Agiles Projectmanangement" is mandatory prior to this training.
The Scrum Master Assessment by Scrum.org is only available in English. Depending on the participant group, the training will also be held in English.
Methods
Presentation (Flipchart, Powerpoint)
Group exercises
Target group: Doctoral candidates and postdocs, who want to pass the Professional Scrum Master Assessment
Trainer: Michael Cramer | facilitating Agile
Language: English
Date/Time: Thursday, December 14th, 2023 | 9:00 am – 5:00 pm
Location: S1|03 Old Main University Building (Hochschulstr. 1), Room 212
Registration: Please fill in the Ingenium registration form (wird in neuem Tab geöffnet).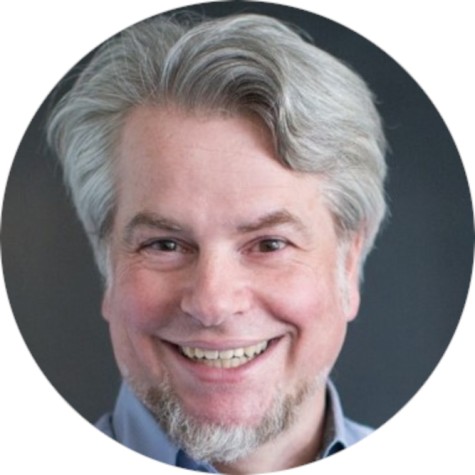 Michael Cramer (wird in neuem Tab geöffnet) is a certified Scrum Master (PSM I) and holds a diploma in Media Informatics from HFU Furtwangen and TAU Tel-Aviv. He started his career as a project manager in the fields of 3D visualisation, gaming and user experience design. Since 2004, he is self-employed with more than 30 international clients in the fields of software development, additive manufacturing, medical technology, automotive, public health and audio engineering. Michael is a passionate part-time musician (wird in neuem Tab geöffnet) and game designer (wird in neuem Tab geöffnet).
His motto: "Fall in love with some activity, and do it! Nearly everything is really interesting if you go into it deeply enough." – R. Feynman