About cars and gears…
"Mechanical engineering" – the words say it all… you develop and construct all kinds of machines. And after you graduate, you can work in the automotive industry or for a hidden champion, who manufactures gears or screws. Most people have a certain image of mechanical engineering in their mind, but I didn't realise that there is so much more to it than that until I started at the TU Darmstadt.
Sustainable energy supply, innovative flight systems, modern paper manufacturing, 3D printing processes and autonomous driving – all these aspects are a part of mechanical engineering. Developing innovative solutions today for tomorrow's world is the goal of the Department of Mechanical Engineering at the TU Darmstadt. And that's plain to see! From day one, you work together as a team to solve current issues! The good thing is: You'll notice pretty quickly which area of mechanical engineering you like best. For me, it's energy and power plant technology – these topics are not only trendy, but also really political – a great combination!
Stefan
My father studied mechanical engineering at the TU Darmstadt over 30 years ago! But since then a lot has happened! Sure, the mechanical basics are the same – but today nothing works without computer science and electrical engineering!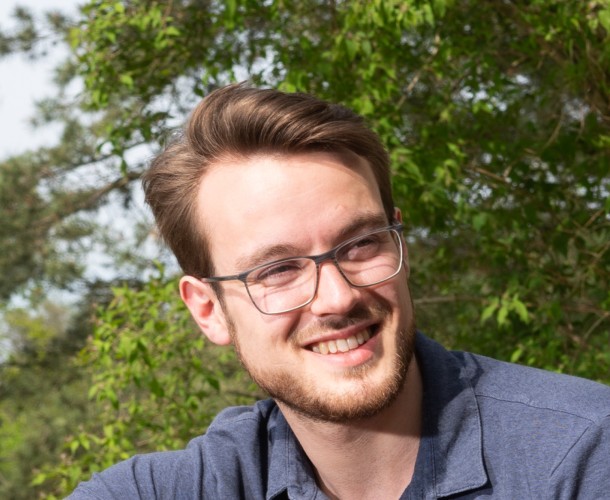 At a glance: Mechanical and Process Engineering (B.Sc.) at the TU Darmstadt
The bachelor's degree programme in mechanical and process engineering (B.Sc.) is divided into six semesters, which corresponds to a standard period of study of three years. Throughout the curriculum, you will receive a broad and well-founded education. Especially in the first semesters, there is a strong focus on mathematical and mechanical basics. However, your curriculum also includes exciting subjects, such as computer science, materials science, mechatronics, computer-aided design, and thermodynamics.
During the course of the programme, you must apply your theoretical knowledge to the real world through various projects.
You can then apply your knowledge in the context of various project work during the programme. The first semester begins with an interdisciplinary project and later you do an internship and a product design project. Of course, these tasks are completed under close supervision by the professors and tutors from the mechanical engineering department.
To understand the contents of the lectures even better and to get an insight into the day-to-day of engineers, it is necessary to do an internship at a company. You can do this before or during the programme. Maybe you will find out which area of mechanical engineering you like best! Depending on your personal interests, you can put together your favorite courses and subjects in the elective area starting in the fifth semester! Also, possible: A semester abroad at one of the many partner universities of the mechanical engineering department!
Sounds exciting? Then click here for more information about studying mechanical engineering at the TU Darmstadt or test yourself in our brand-new online assessment!
If you want to build a skyscraper, you need a strong foundation!
Regardless of whether you want to specialise in a specific subject area of mechanical engineering (we'll tell you what these are below) or prefer to study a wide range of subjects, you will first need to learn all the mathematical and mechanical basics in your first few semesters. Only if you have mastered the basics of mechanical engineering, will you be able to work on complex topics later. Sounds dry and boring? It's not boring at all!