Published: 17th August 2020
Judith,
Applied Geosciences B.Sc.
My decision to attend TU Darmstadt was a combination of its top rankings, the sheer number of degree programmes and the proximity to my family.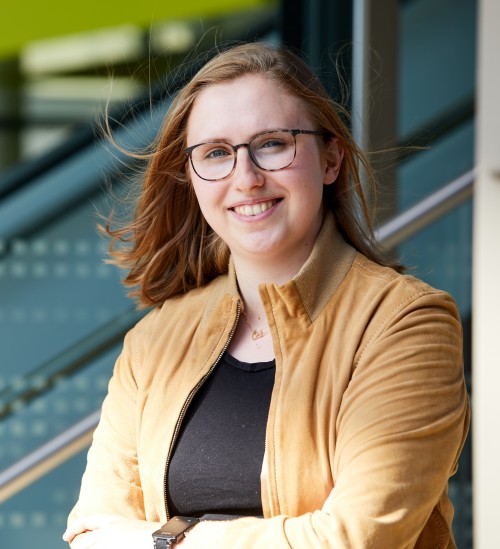 Picture: Britta Hüning
Which university is right for me?
Just like a lot of you, before I even graduated from school, I started asking myself: "Do I want to go to university? What do I want to study and where?" There's a lot to think about and that ultimately plays a role in choosing the right university. I knew what I was interested in energy and the environment. I found these two things in the programme Applied Geosciences. Ok, next question: Where? I also wanted to study at a university that had an outstanding reputation with HR decision-makers and that would offer me the best career opportunities.
TU Darmstadt opens doors
After skimming through university guides and researching well-known university rankings, it was clear I wanted to study at TU Darmstadt. I just couldn't overlook the university – it's been ranked as one of the top universities over the past several years. And it's not only popular among students. Even when looking for a job after graduation, the university looks great on a résumé – according to the WirtschaftsWoche (WiWo) magazine.
TU Darmstadt also ranks high in other international ratings. The QS Graduate Employability Ranking ranks it among the top 100 universities. TU Darmstadt can really open doors and enjoys a great reputation among HR managers at national and international companies. Well, that sounds like a great foundation for me when I graduate!
The WirtschaftsWoche (WiWo) and CHE university rankings
Every year, the WiWo magazine asks 650 HR managers which universities, in their view, provide the best training for professional life. This ranking provides information on whose graduates are most sought after by companies. For several years, TU Darmstadt has repeatedly been rated as one of the best universities in the country, according to the WiWo university ranking. Especially in four of the engineering programmes (industrial engineering, electrical engineering, mechanical engineering, and computer science), the TU Darmstadt is among the top ranked universities. So, graduates of the TU Darmstadt are even board members of some DAX companies, for example.
With more than 20,000 degree programmes in Germany, the Centre for Higher Education Development (CHE) University Ranking is a valuable indicator for first-year students when choosing which university to attend. This comprehensive university ranking of German-speaking regions compares 37 different degree programmes at more than 300 universities. TU Darmstadt scored very well in this annual review of various programmes. The mechanical engineering and materials science programmes have been highly rated and ranked as being among the top programmes for several years. The electrical engineering and information technology programmes also made it into the top group in 2019.
Tons of opportunities in German Silicon Valley
When I got to know my future university better, I was really surprised at everything it has to offer. You can choose from 110 bachelor's, teacher's and master's degree programmes. A total win, right?! The main focus of TU Darmstadt – I can sum it up in two words "German Engineering" –which is engineering and natural sciences, like mechanical engineering, civil engineering and environmental sciences or biology, chemistry, physics and geosciences. But of course, humanities and human sciences, as well as teaching programmes, are offered as well. What else can you study here? There are interdisciplinary programmes such as cognitive sciences, computational engineering, medical technology, energy science and engineering or even economics combined with a technical field. It's always worth taking a look at the programme profile, maybe one of them is exactly what you are looking for?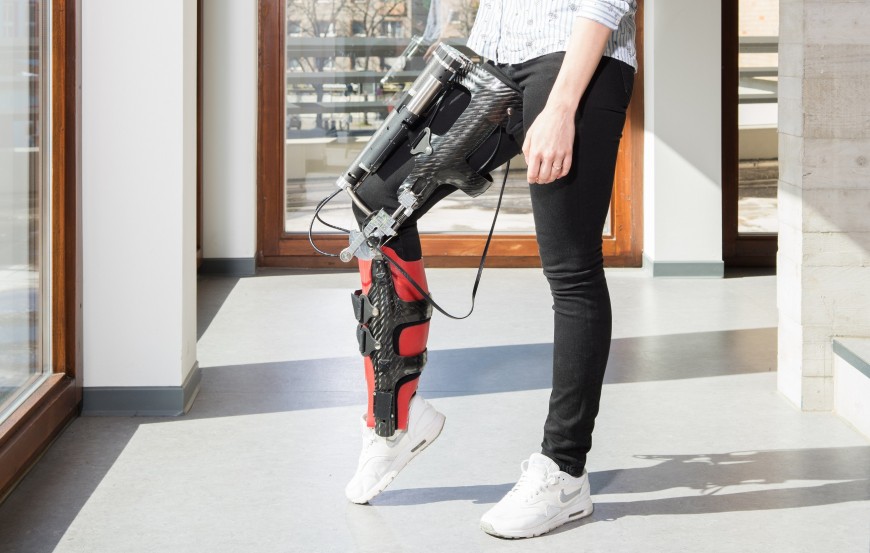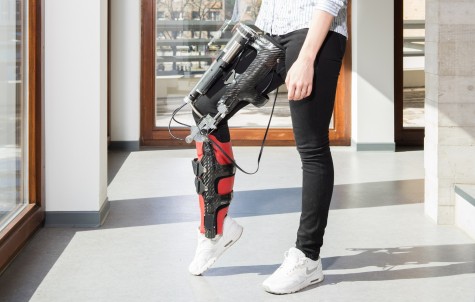 By the way, Darmstadt is a real paradise for every kind of techie: it's called part of the German Silicon Valley for a reason. TU Darmstadt is one of the driving forces and is pushing the boundaries in fields such as cybersecurity, energy systems of the future and digitalisation. For example, geoscientists work together with engineering scientists, scientists of natural sciences and humanities researchers to find innovative solutions for future energy supplies. Which is something that affects us all! Did you know that the amount of electricity an underground power cable "loses" depends on the composition of the soil, for example? Even trying to minimise these losses is a way to conserve energy. And that's just one of the research questions in the field of "energy systems of the future." Totally exciting! But a lot more future-oriented research areas are being worked by interdisciplinary groups at TU Darmstadt.
The research profile of TU Darmstadt
The TU Darmstadt clusters its globally recognised research into six key fields, or profile areas: Cyber Security (CYSEC), Internet and Digitalisation, Particle Beams and Matter, Thermo-fluids and Interfaces, Energy Systems of the Future and From Material to Product Innovation. These areas focus on research that has a high- level long-term relevance for the economy and to society. The profile areas are strongly interdisciplinary in orientation and consistently integrate research from several fields in order to deal appropriately with the complex challenges of the future. The profile areas network strategically with other universities, external research institutions and selected industries and are important drivers of innovation and new research initiatives at the university.
Each of TU Darmstadt's six profile areas is based on scientific research networks, which have been consistently successful in preeminent research programmes and competitions, earning substantial grants and awards.
Scientists and researchers at TU Darmstadt have been working steadily to further advance cyber security and to protect privacy on the internet, for example. A total of 33 different departments are involved in research with the CYSEC network – across faculties. Another research focus is artificial intelligence (AI) – a truly promising field of research for the future.
Not just theoretical, but applications in the real world
Before I started university, it wasn't clear to me what opportunities awaited me or if I even chose the right place to study. I know Darmstadt may not be as glamorous as Berlin, Hamburg or Munich – at least not at first sight. But give the city a real chance and visit it before you choose where you want to go to university. Lots of my classmates and I realized that the city has a lot to offer and makes you want to visit again. And what lots of people don't realise, the headquarters of several leading companies are located in Darmstadt and these companies are closely linked to TU Darmstadt through various projects. It's a great way to create even more practical applications in an academic context. For example, have you ever heard of ESOC?
The right combination of factors
So the hard facts pointed the way to TU Darmstadt as the obvious choice, but there was also a clear recommendation from my nearest and dearest: My brother also went to university in Darmstadt and was always very positive about the experience. Darmstadt was also perfect for me because it's not far away from my hometown in the Taunus. I can visit my family and friends from time to time without having to travel all over Germany. The semester ticket is an added perk because I can go home for free. It's perfect for me! So my decision to attend TU Darmstadt was a combination of the rankings, the future-oriented degree programmes and being close to my family and friends.
Do you want to learn more about me or maybe you're interested in doing a semester abroad in another European country? Then I might have something for you. You can find out all about my Erasmus semester in Iceland in another blog post !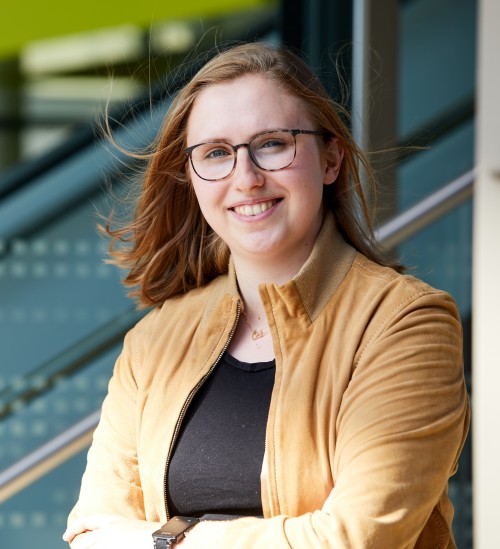 Picture: Britta Hüning
Judith
Hello, my name is Judith and I'm doing a degree in applied geosciences at TU Darmstadt. I'll tell you openly and honestly why I decided to come to Darmstadt – the City of Science – to go to university! If you look for me on campus, you'll most likely find me at the Botanical Garden campus. Not just because it's particularly beautiful there, but because that's also where my department is located.