Published: 20th July 2022
Dr Benjamin Franz,
Managing Director at Custom Interactions
Engineers are very good at analysing and structuring problems, they can open up a problem in its entirety and understand which components are needed to solve the problem.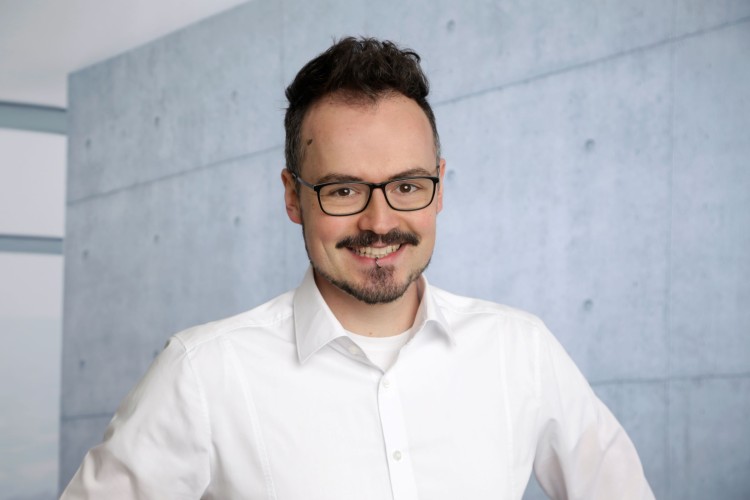 Picture: Privat
In higher demand than ever
Versatile, application-oriented, forward-looking – three adjectives that describe the mechanical engineering programme at TU Darmstadt very well. Here, interdisciplinary exchange is a lived experience: maths and physics form the solid basis and – depending on the subject area and research focus – are complemented by other natural sciences such as chemistry and biology and sometimes by humanities subjects such as philosophy and sociology. This interdisciplinary principle is also reflected in the job market. The jobs for engineers are diverse and, as Dr Benjamin Franz, founder of the company Data Driven UX Design Agency Custom Interactions, tells us, are needed especially in product development: "Engineers are very good at analysing and structuring problems, they can open up a problem in its entirety and understand which components are needed to solve it. And that is needed in product development in general."
Understanding problems, breaking them down into their individual parts and offering solutions, these are the solid skills one learns by studying mechanical engineering at TU Darmstadt. Dr Christian Bölling's career also shows what you can achieve professionally with these tools. He completed his entire academic career – from his Bachelor's degree to his Master's and doctorate in production engineering – at the Department of Mechanical Engineering at TU Darmstadt. This solid education and his degree enabled him to set up the innovation hub EIT Manufacturing Central, which he still heads today: "I am the managing director for the German location of a European innovation network on the topic of manufacturing technology. I have the TU Darmstadt to thank for that, because the TU is a member of this innovation network and at the time took over the organisation that set it up. In concrete terms, the aim is to discuss with partners from science and industry what innovations need to be available in the coming years in order to align production in such a way that it ultimately becomes sustainable and CO2-neutral," Christian Bölling explains.
As you can see, the career options for mechanical engineers are diverse, application-oriented, and forward-looking. You develop, test, research and distribute from sustainable packaging methods and modern drive systems to resource-saving industrial facilities, bio-printed organs and exciting space missions .
Dr Benjamin Franz,
Managing Director at Custom Interactions
People are supposed to feel better, have fun with technology and achieve something that might not have been so easily achievable before.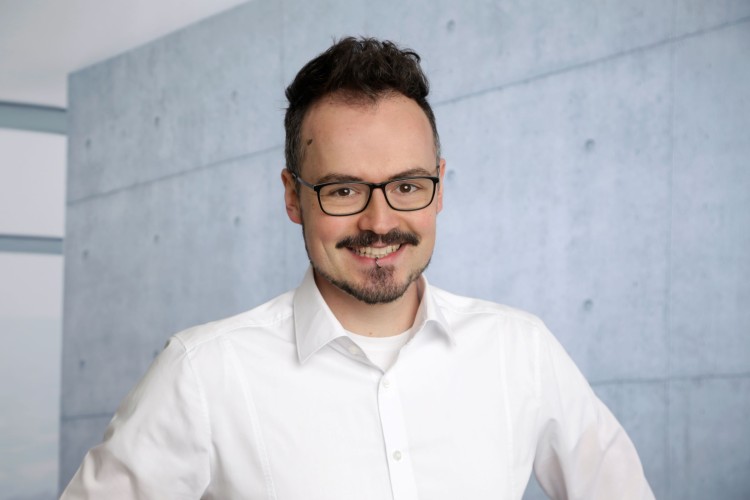 Picture: Privat
A meaningful profession – Inspiring people for technology
With his expertise from studying mechanical engineering, our alumnus Benjamin Franz has also set himself a higher goal: he wants people to feel better. That is why he has specialised in the human-machine interface of medical products with his company. Even during his studies, he had set himself the goal: "I want to succeed in developing products in such a way that people want to understand the product, use it and operate with it." Through interdisciplinary courses at the Institute of Ergonomics and Human Factors , he found his way to psychology: "At first I thought psychology was something completely different, but actually psychologists can tell much better how a person is operating a machine – because they know how people actually function. I then wondered why they can do that, even though they have nothing to do with technology." The topic interested him to such an extent that he dealt with it in his doctorate – and now even his own agency, Data Driven UX Design Agency Custom Interactions, deals with this psychological link in human-machine interfaces.
The top priority for Benjamin Franz is: "People should have fun with technology and achieve something that was not so achievable before." Making life easier for all of us with technology – sounds great and totally useful, doesn't it? He enthusiastically tells us what this looks like in practice and what great projects he has already developed, such as, for instance for Lufthansa: "In the terrifying case that you were sitting in a plane and it was about to crash, the pilots would use our user interface to decide where to make an emergency landing. It's all about getting the plane to the ground safely." Not only interesting and useful, but also life-saving. With his company, Benjamin Franz has brought products to the market that didn't exist before: "We have developed a product that helps to measure the cerebral flow of newborns and unborn babies so that we can address potential problems earlier."
Julia Schupp,
Business Developer at Digital Industries by Siemens
Mechanical engineering is not just mechanical engineering. Mechanical engineering is the ability to think and approach problems in a solution-oriented way and, over time, to develop a toolbox of methods that you can use in all areas of life.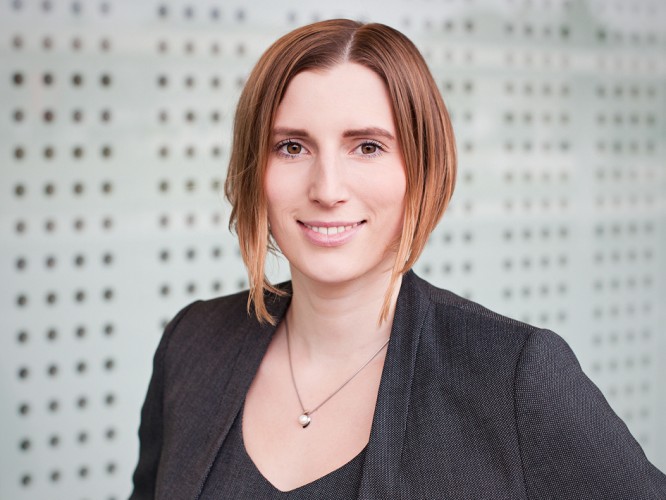 Picture: Privat
By studying mechanical engineering, you learn to think analytically
Admittedly, especially the basic courses of mechanical engineering are a first obstacle for many, but it can be mastered very well with good time management and teamwork, for instance via study groups. And for all girls and young women who are interested in studying mechanical engineering: Later, we will dispense with the cliché that mechanical engineering is a male degree programme – stay tuned! You can also get exclusive insights into studying mechanical engineering by reading our article Their perspective: Four students at TU Darmstadt give you an insight into the mechanical engineering programme .
Even if it is a little more stressful during your studies, this experience has the positive side effect that you can personally grow from this challenge. In addition, all professional options will be open to you and you will be able to broaden your horizons, even later on. Studying mechanical engineering at TU offers you the opportunity to "think and approach problems in a solution-oriented way and to develop a toolbox of methods over time that you can use in all areas of life." – A real universal tool, as our alumna Julia Schupp concludes.
Our alumnus Fares Ali shares the perspective of an international student: He came to TU from Yemen on a scholarship as an international student, completed his Bachelor's, Master's and also his doctorate in mechanical engineering and now works as a project manager at Hitachi Energy, a leading global technology company that is committed to a sustainable energy future: "For me, studying was particularly challenging from both a linguistic and technical perspective. In the first semester, it was difficult for me to understand professors with a Bavarian background. At first, I thought they were international professors who didn't speak German very well," he tells us laughingly. "There was also a technical challenge: In the first semester, for example, I only passed two of six exams. So, my professor suggested that I don't follow the standard study course and that I should instead write fewer exams and go more into depth to compensate for the language deficits – and that worked." As you can see, even if things get tricky at one point or another, it helps to take a deep breath, ask for feedback and accept support from TU and the department, such as consultation hours with the professors, participation in the mentoring programme or the various offers from the MechCentre and the student council.
Successfully studying mechanical engineering - tips from our alumni
"For everyone who is studying mechanical engineering, I recommend doing a semester abroad or an internship abroad. Because an engineer with intercultural weaknesses has lost something with regard to international projects and cooperations. No matter how good you are professionally." (Fares Ali)
"You need stamina, but that's the case with every degree programme. You need good time management, where you have to set two priorities: Free time and studies. And later, if possible, a at the department." (Fares Ali) working student job
Dr Christian Bölling,
Managing Director at EIT Manufacturing in Germany
Mechanical engineering is the key to climate neutrality.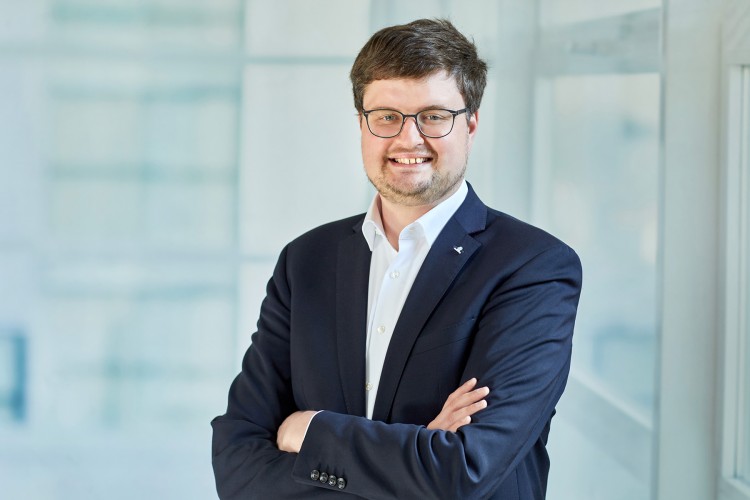 Picture: Privat
Mechanical engineering as the key to climate neutrality
The Department of Mechanical Engineering aims to turn its students into young, committed and innovative young engineers who will shape the world of tomorrow. In order to work towards this goal, there are already various events in the Bachelor's degree, including the course "Engineering Science & Society". Sustainability, safety and resource-conserving and environmentally friendly actions are important components of all project courses, all method-mediating and application-oriented courses. Thus, you will not only receive an excellent academic education through your studies but will also be trained in the knowledge of humanity's responsibility for the environment.
This acquired knowledge is also reflected in the professions that our alumni have pursued after their studies: Engineers are involved wherever forward-looking and problem-oriented solutions for current and future issues are needed. An important part of this is the digitalisation, as Benjamin Franz emphasises: "Sustainability issues, topics such as how to get a user to behave in an environmentally friendly way, are becoming increasingly important in industry. The question is whether I have to educate users to be more sustainable. And precisely because the topic of digitalisation is so important and urgent, it has now also been implemented in the mechanical engineering bachelor's degree at TU Darmstadt. Our alumnus Christian Bölling also believes that engineers can be key to achieving CO2 neutrality: "Mechanical engineering is the key to climate neutrality. For example, when a car is produced there are design decisions that affect things like recycling, the circular economy, and engineers are involved everywhere: When it comes to aerodynamics, to design, to production, but also to recycling." The role of engineers for society, especially for future generations, is extremely important – they are paving the way for a climate-neutral future.
You can find out more about how you can shape the future with mechanical engineering in our blog article We engineer future . Do you live by the motto Think big and go green? If so, our blog article on sustainable engineering with the mechanical engineering degree programme at TU Darmstadt is just the thing for you.
Fares Ali,
Project Manager for Research and Development at Hitachi Energy
Engineering is not a man's job! You need women, they can do it much better anyway. At university I had a female boss, now too, I have noticed: Women are better, they simply work more thoughtfully than men.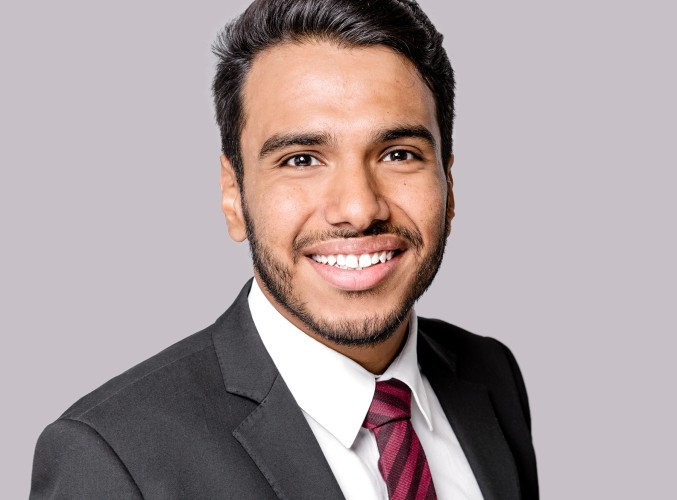 Picture: Privat
Who run the world? Female Mechanical Engineers
Women and mechanical engineering don't match? Our alumni dispense with this cliché and prove that mechanical engineering is not a male-only territory: "That's complete fake news. Little by little, more and more women have appeared: my boss, research assistants and female junior students," Fares Ali tells us about his time at university and now in his professional life. And with a twinkle in his eye, he tells us: "Women are better, they simply work more thoughtfully than men."
Our alumni Julia Schupp, Business Developer at Siemens Digital Industries in Karlsruhe, and Ursula Teubert, Director at cross-ING, an engineering services company based in Switzerland, are the living proof that women and mechanical engineering go very well together. Julia Schupp chose the path to industry after completing her master's degree in mechanical engineering and ended up in the pharmaceutical branch of Siemens. "We offer our customers solutions in the field of industrial digitalisation. A successful example is Biontech: we actively supported Biontech in bringing their Covid-19 vaccine to the line in a fast-track project. Pharmaceutical products usually have quite a long development time: they have to be approved, then qualifications and validations of the machines and the process have to take place. And in the pharmaceutical industry, anything that is not documented has not happened. And this paperwork creates a lot of work and costs time. We have delivered a paperless production solution, automating Biontech's equipment to take the paper out of production and replace it with an electronic system."
Our alumna Ursula Teubert also had an exciting career with her mechanical engineering degree, which she completed at TU. After her studies, which focused on combustion technology and simulation methods, she moved to the automotive industry, where her employers included large companies such as Peugeot, Citroën and Renault. There she worked in the research and development departments for engines. After working in the automotive industry, Ursula Teubert decided to study for an Executive MBA at the INSEAD business school in France, Singapore and Abu Dhabi. This investment and courageous decision has borne fruit: Google wanted to acquire several start-ups she had previously accompanied. In 2021, she joined cross-ing, an engineering services company based in Switzerland, as director responsible for the Zurich-Baden region. "We are building internal structures so that our employees can collaborate with each other and develop their expertise." In addition to her managerial role, Ursula Teubert has set up initial research and development projects for clients. From the first technical feasibility study to prototype construction and testing to the finished product: "Together with my team of engineers, we look for suitable future technologies for our customers' products. We then develop product prototypes, test them until all the product functions expected by the customer are optimally achieved, and then design the finished product for industrial production."
"I like to use diversity as a lever for innovation and performance in technology development. That's why I have an equal number of female and male engineers (i.e. 50% gender diversity) from 4 different countries in my team. In the engineering process, I use the fact that everyone thinks a little differently to get an optimal product-technology configuration."
So, what do you say? Were our alumni able to inspire you? If you are still not convinced, we summarised 5 good reasons for studying mechanical engineering at TU for you:
5 good reasons for studying mechanical engineering at TU
Holistic view and universal basic education: deepen your skills in mathematics, mechanics and gain expertise in topics such as computer science, materials science, mechatronics, computer-aided design, thermodynamics and many more.
Good learning conditions: personal and intensive supervision in group exercises and individual support services right from the start.
Project and teamwork: Bring your strengths to bear in the award-winning first-semester project "Introduction to Mechanical Engineering" and the month-long fifth-semester project "Product Design Project". Exciting team project work also awaits you in the Master's programme with the "Advanced Design Projects".
Elective options: Choose from almost 30 different courses in the elective area of the Bachelor's degree and put together your very own curriculum in the Master's degree. You can find an initial overview of the courses offered in the Master's programme in the overview of compulsory electives or in the in the download area. module handbook
Professorial mentoring: Because individual support is our aspiration.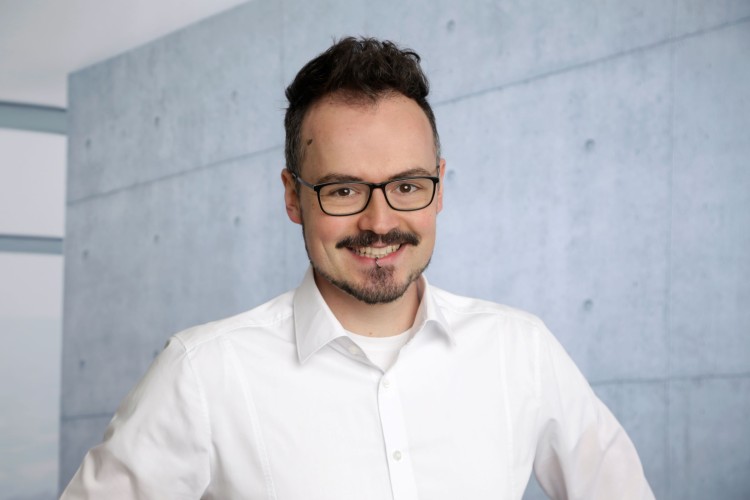 Picture: Privat
Benjamin Franz
Hello, my name is Benjamin Franz, I founded the Data Driven UX Design agency Custom Interactions and have been running the business ever since. Together we develop outstanding interfaces between humans and machines – especially in complex products. In addition, I frequently speak at various events, give lectures and am the author of the Rheinwerk book "Usability and User Experience Design".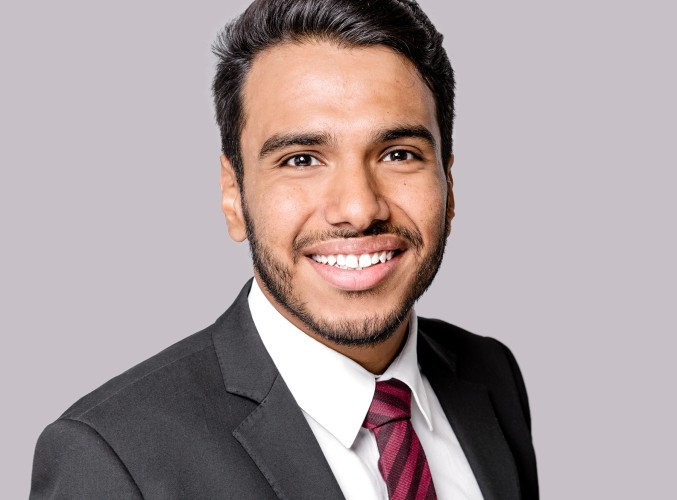 Picture: Privat
Fares Ali
My name is Fares Ali. I studied mechanical engineering at TU Darmstadt as an international student. Afterwards, I worked as a research assistant at the Institute for Production Management, Technology and Machine Tools. Currently, I work as a project manager in research and development at Hitachi Energy, a leading global technology company that aims to develop a sustainable energy future for everyone. We provide customers in the sectors of energy supply, industry and infrastructure with innovative solutions and services along the entire value chain.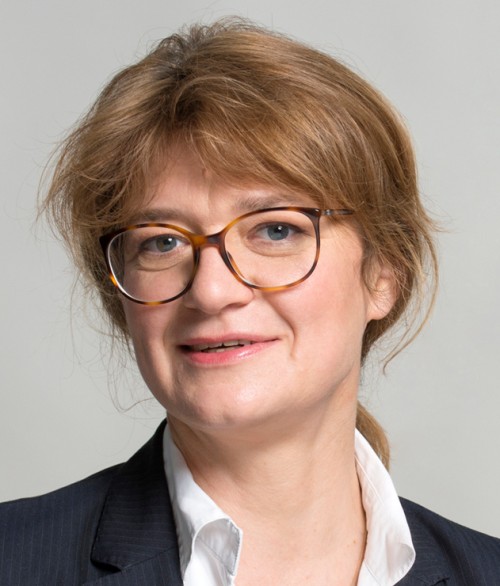 Picture: Privat
Ursula Teubert
Hello, my name is Ursula Teubert and I am a director at cross-ING, an engineering services company based in Switzerland. I studied engineering at TU Darmstadt. After various positions in research and development as well as in industry throughout Europe, I now use my expertise in product development, virtual prototyping and strategic innovation to create business values for clients. Since 2014, I have been a lecturer in thinking methods and innovation at the university and at the Institute for Competitive Intelligence. Since 2020, I have been developing and using collective intelligence methods for sustainability, innovation and competitive intelligence.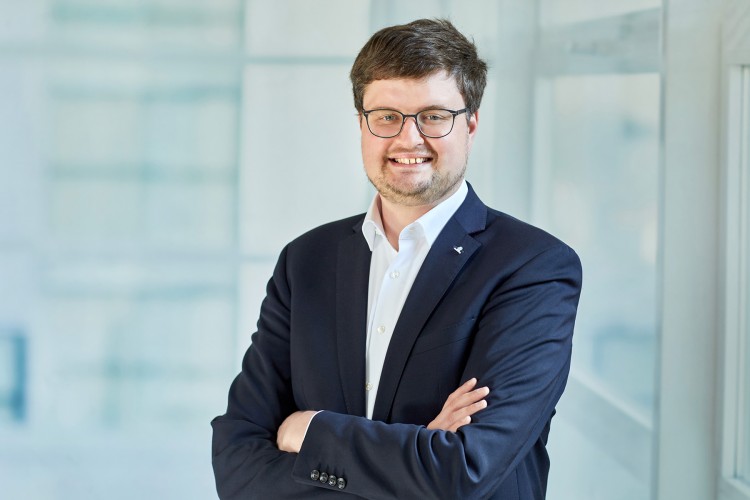 Picture: Privat
Christian Bölling
My name is Christian Bölling. I am Managing Director at EIT Manufacturing in Germany, a European innovation network for production technology. I started my mechanical engineering studies at TU Darmstadt in 2007 and successfully completed them in 2014. In the process, TU enabled me to spend a year abroad in Sweden. An experience I would recommend to everyone. I then worked at TU's Institute for Production Management, Technology and Machine Tools until 2020 and successfully completed my doctorate in 2018. Today, I use the (specialist) knowledge I have acquired to bring innovative solutions from science to market maturity. One focus is on supporting start-ups. At the same time, I have remained connected to TU Darmstadt through a course on the topic of production.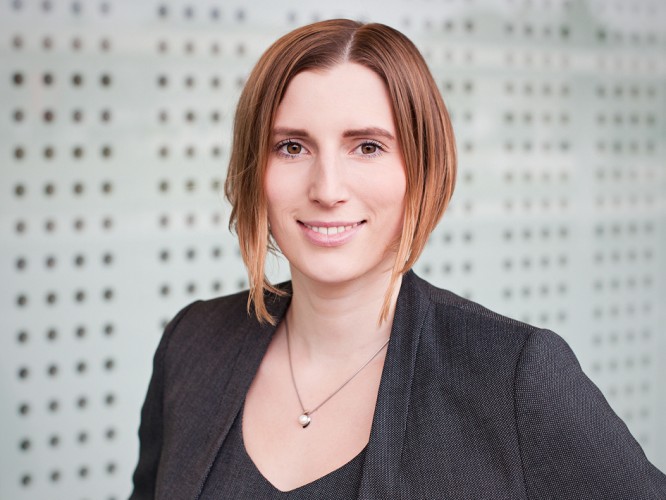 Picture: Privat
Julia Schupp
Hello, I am Julia Schupp and I work at Digital Industries, a division of Siemens AG. As a business developer in the pharmaceutical industry, I support our customers in using digitalisation to produce medicines paperlessly and in higher quality. Especially in times of pandemics, this is a race against time.