Published: 23rd June 2023 , last edit: 27th July 2023
Tom
I remember seeing the launch of some space shuttle on TV as a child. It fascinated me back then and I wanted to know more about it.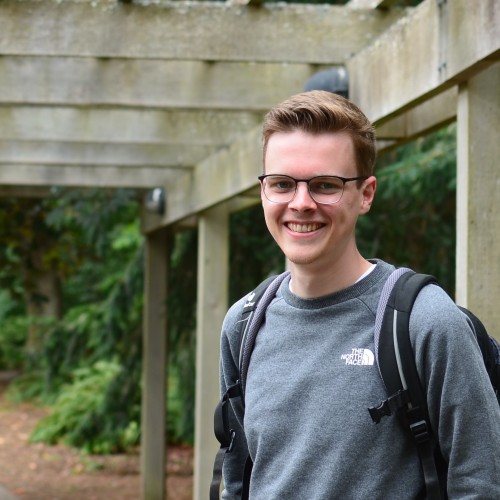 Picture: Tom
Sahar
I've always been interested in the mysteries of the galaxy. Even as a child, I wanted to watch the stars at night and tell them my dreams. The moon in the night sky is the most beautiful sight to me.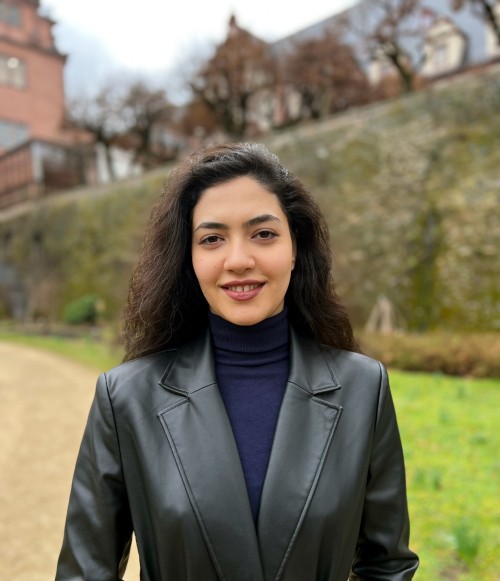 Picture: Sahar
How to study space at TU Darmstadt
Endlessly vast, mysterious and unexplored in many ways: outer space. Similar to our Ambassadors Tom and Sahar, many young people are fascinated by exploring the mysteries that the universe beyond our Earth brings with it.
Getting to the bottom of these secrets does not necessarily require a degree and training as an astronaut. Instead, a number of other fields play an important role in many applications that may have their origins in space research, yet which we use every day, such as satellite navigation. Geologists, technicians, and chemists, for example, are also needed in the space industry.
TU Darmstadt offers plenty of projects which combine various courses of study with the topic of space for people interested in space research. One such project was the Unite! module's "INSPIRED" course , which lasted several weeks and involved students from various Unite! partner universities working together to plan a greenhouse that would be brought to Mars and supplement the space crew's diet. Organized by the departments of Biology, Materials Science and Mechanical Engineering, the project brought together international students from more than 20 disciplines who managed to successfully achieve their goal together in just three weeks.
Sounds pretty spaced out, doesn't it? You can gain multifaceted insights into space research in the following study programmes:
Mechanical Engineering:
Mechanics: Lecture on space mechanics as part of the master's programme
Physics: Construction of the with the aim to make the physical basics "tangible" by day and night observations observatory "TURM Observatory"
Materials science: Use of materials for space and materials science research in space, among other things carried out by ESA astronaut Matthias Maurer
Chemistry: Investigation of chemical elements created by the fusion of neutron stars, in the leading-edge research cluster project ELEMENTS
The DLR School Lab
You are students and would like to gain exciting insights into space? Then take a look at the DLR School Lab: Here, children and teens become astronauts and can virtually go to the International Space Station (ISS). As young researchers, they can participate in various experiments while still at school and gain their first impressions of space.
Sahar
In the field of space travel, there are many devices as well as materials in spaceships that are the result of a good background in materials science and engineering.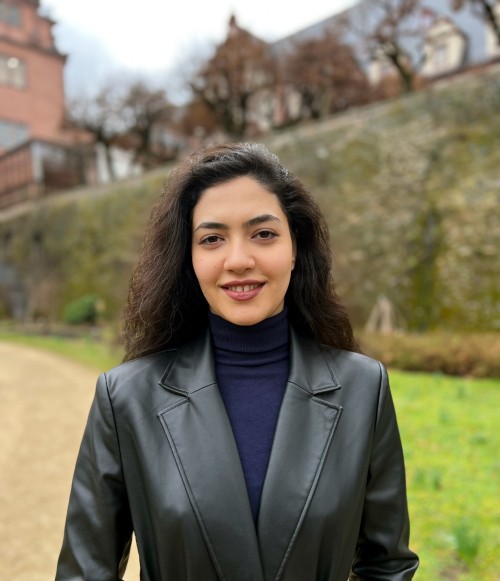 Picture: Sahar
TU Darmstadt and the European Space Agency (ESA)
If being an astronaut and flying through space has always been your dream career, then you are in the right place. At TU Darmstadt you are offered something very special: the proximity to the European Space Agency (ESA), because one of its operational centers, the European Space Operations Center, or ESOC, is located in Darmstadt. ESA's main task is to coordinate European space activities on a peaceful basis and to advance space research for the future.
Research in space on topics such as equilibrium, aging or even plants and bacteria is the main task of astronauts. It is hoped that the research will provide new insights into life on Earth. Insa Thiele-Eich, a German meteorologist and astronaut candidate who could become the first German woman to fly into space through the initiative Die Astronautin (The Astronaut), for example, conducts basic research for improved weather and climate forecasts. She shows you what that might look like on Instagram!
To become an astronaut, you need a very good university degree in a natural or engineering science and at least three years of professional experience as a pilot. Is becoming an astronaut the right career for you? More information about requirements such as medical, physical and psychological guidelines can be found on the ESA website.
The connections between TU Darmstadt and ESA are numerous. For example, the former President of TU Darmstadt, Prof. Johann-Dietrich Wörner, was Director General of ESA until 2021. And there are also various opportunities during studies to gain insights into the work of the European Space Agency. Through the lecture series "Space @ TU Darmstadt", students can learn more about interdisciplinary and socially relevant aspects of spaceflight and actively participate in the selection of topics and organization of the events. The lecture series is held in cooperation with ESA and was initiated by Cooperation Professor Reinhold Bertrand, who also holds the position as Head of ESA's Research and Technology Management Department.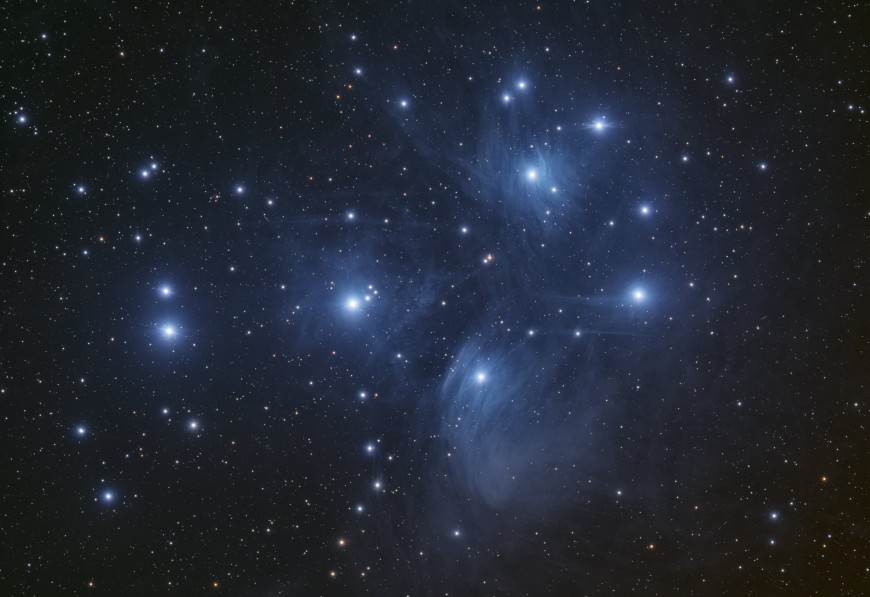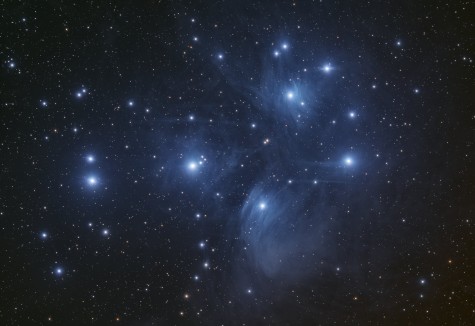 Discovering space away from the lecture hall
The topic of space is not only found as part of the curriculum at TU Darmstadt. It is also possible to actively engage with this topic via university groups and to get in touch with like-minded students.
Our Ambassador Tom has been a member of TU Darmstadt Space Technology e.V. (TUDSaT e.V.), a university group for students of all disciplines who are enthusiastic about the topic of space travel, since his bachelor studies. They offer various interdisciplinary projects to give students some first impressions of working in space during their studies. These projects include working on the development of their own CubeSat (small satellite) as well as insights into rocket technology.
University Group TU Darmstadt Space Technology e.V. (TUDSaT e.V.)
Current projects of TUDSaT e.V. include:
The ( CubeSat project TRACETU Darmstadt ReseArch Cubesat for Education): This project is working on the development of a 1U CubeSat, a special 1U small satellite. The project is divided into the subdepartments , ADCS, Communication, Mission, On-Board Computer, Power, Simulation and Structure and consists of a total of 30 students. Thermal
The : This involves the design, construction and operation of experimental rockets. The aim is to deepen the theoretical knowledge gained in the course of studies with the help of practical implementation possibilities. Here, too, participation is divided into subdivisions: Rocket Project, Avionics, Propulsion, Recovery and Simulation. Structure
You are curious and interested in becoming part of TUDSaT e.V.? Click here to register.
Tom
Look for opportunities to work on projects like TUDSaT away from lectures and regular university business. Not only can you gain own experiences, but you can also make lots of interesting contacts.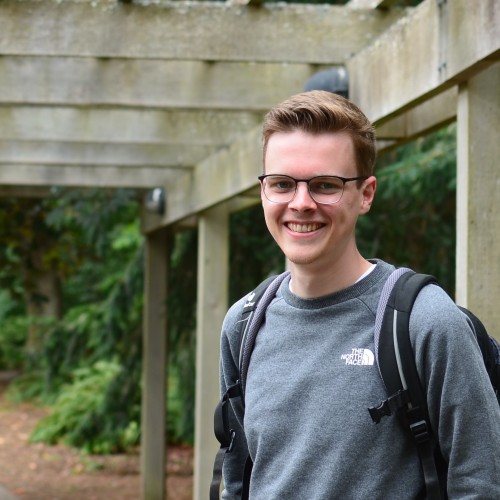 Picture: Tom
TU Darmstadt offers you a variety of opportunities to turn your dream of "studying space" into reality – be it through the specialization of your course, interesting lectures by ESA employees or thanks to exciting projects such as the university group TUDSaT, through which you can participate in experiments and make contact with like-minded people. There is something for everyone – what will you choose?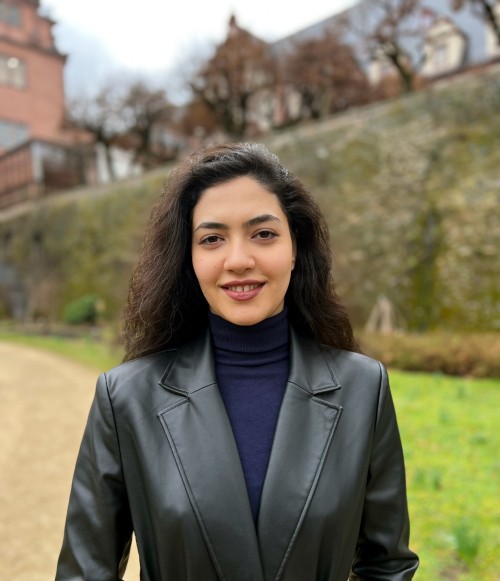 Picture: Sahar
Sahar
Hi. My name is Sahar, I am from Iran and I am doing my Master's degree in Materials Science at TU Darmstadt. I chose to study at Darmstadt Technical University because it has a good reputation, especially in the field of materials science, as it has many modern and high-tech facilities that make research and studying much easier and more interesting. I always try to talk with new students and other people at different events to develop myself and gain valuable experience. That's why I'm interested in most events and blogs organized by university organizations.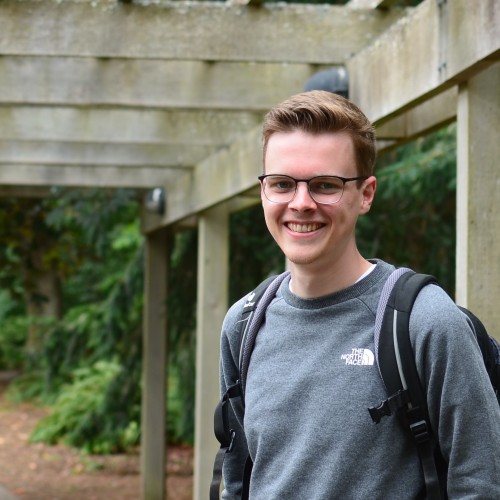 Picture: Tom
Tom
Moin, I'm Tom and I'm studying Aerospace Engineering in the Master's programme at TU Darmstadt. Right now I'm doing my master's internship in the propulsion department of an international microlauncher startup. Here I can apply a lot of study content in practice and gain new experience. I particularly enjoy linking theoretical content with practical applications, some of which I already know from the TUDSaT university group. With all this, I always find it very exciting to exchange ideas with fellow students or colleagues with similar interests. I also studied in Canada for half a year and will start my master's thesis in the summer after finishing my internship.