Steven,
Master of Arts History with a focus on modern history/history of technology
If you have your target firmly in mind, then the path is only half as hard.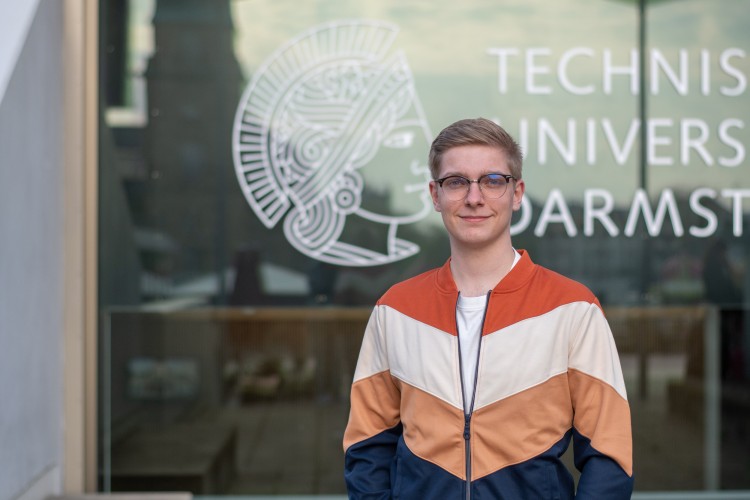 Picture: Juan Aleman
Profile
Nationality:
Luxembourgish
Study programme:
Master of Arts History with a focus on modern history/history of technology
Prior education:
Joint Bachelor of Arts History & German Studies
Why I study at TU Darmstadt:
It always seemed important to me to have a second leg to stand on. That's why I wanted to leave a few doors open for myself during my studies. I saw that opportunity in the Joint Bachelor of Arts, which is offered at TU Darmstadt. I could study two main subjects and continue my education in an interdisciplinary and two-track way. I was also fascinated by the Rhine-Main region and became a fan of the Darmstadt Lilies (regional sports club with a football team in the second national league) in my youth. Studies, leisure activities and culture thus cast a spell on me and persuaded me to study at the TU.
What I like about Darmstadt:
Darmstadt is too small to be big and too big to be small. In a way, this combination is what makes the city so charming. In addition, the people of Darmstadt are quite warm and hospitable, so that even as a foreign student you can settle in and make contacts quite quickly.
Fun fact about myself:
I collect football jerseys and I've already gathered more than 650 jerseys. My collection has also been featured in various magazines and TV programmes, and I have set up my own Instagram account for my collection. Everything from Azerbaijan to Zambia is covered in my collection, so there is certainly something for everyone. The collection continues to grow and there is no end in sight!
What makes me happy:
The priceless feeling of spending time with friends and family on a hot summer's day and ending the evening with a cold drink.
What I would tell my younger self:
Don't turn other people's opinions into your truth!
My favourite motto:
You have to fight. Now more than ever.