Masha,
Data and Discourse Studies M.A.
Moving is always kind of an adventure. Either you anticipate it or fear it, maybe preparing thoroughly or being spontaneous, by all means, the whole process triggers lots of emotions.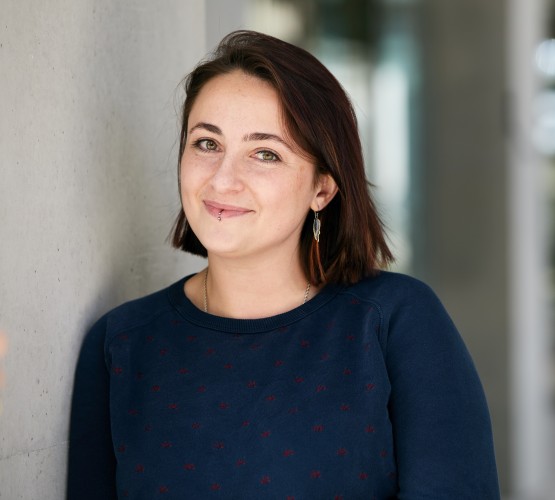 #2 Food in the Netherlands
Croquettes from a vending wall – hello future!
Dutch people are quite determined about their eating habits. For example, if you want to invite a Dutch friend for a dinner, and let's say you've forgotten to specify the time, you could expect your friend to arrive around 6 pm. Everywhere in the Netherlands that is a common dinner time.
It is usual for a Dutch household to eat croquettes and French fries once a week. There is indeed a variety of croquettes: made from meat, fish, cheese, vegetables. You can deep fry it yourself, grab takeout or fetch it from a vending wall (hello future!).
Doing groceries here can also be quite futuristic, self-checkout lanes and handheld scanners would be an option in every decent-size supermarket. Such a possibility of self-service helps to avoid queues and saves you an effort when you are not up for small talk at the cashier.
Btw, if you don't feel very creative today and don't know what to make for supper, don't worry, there is a solution for you. Often supermarkets offer sets with all the necessary ingredients for the known dishes from cuisines all over the world: Indian, Greek, Mexican etc.
What was successfully integrated and eventually became typically Dutch is food from former colonies, like Indonesian and Suriname cuisine. Many supermarkets have a few aisles with ex-colonies food only and if you are invited to that very dinner at 6 pm you may also get Indonesian food as a treat, many families cook it in respect of the tradition.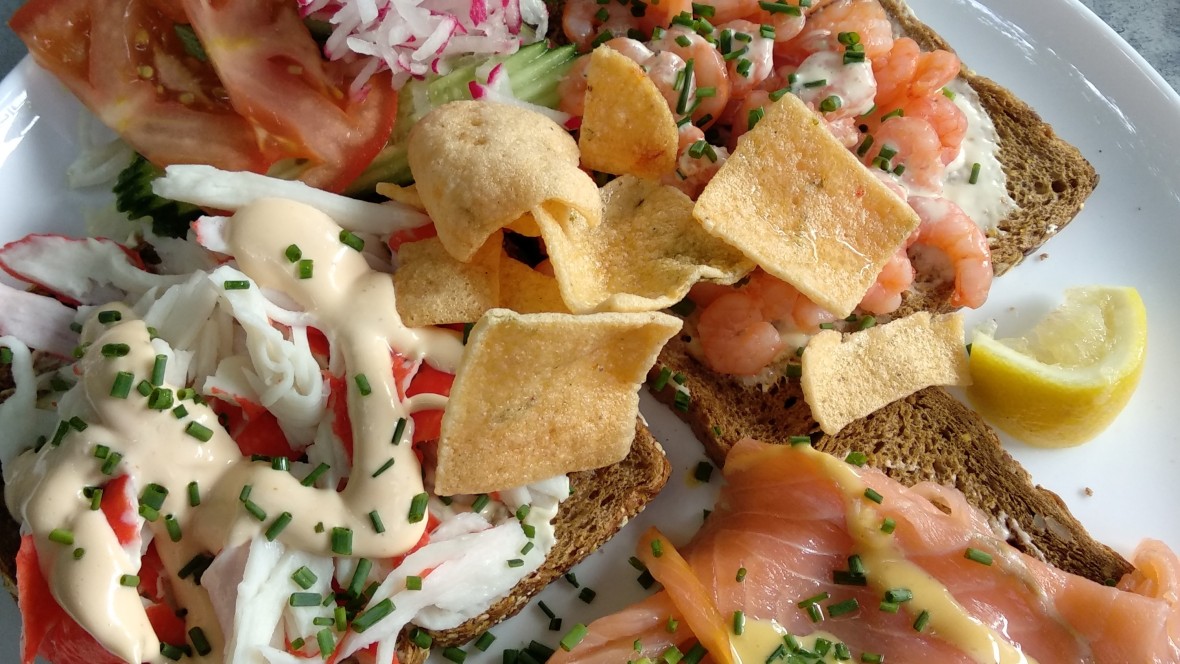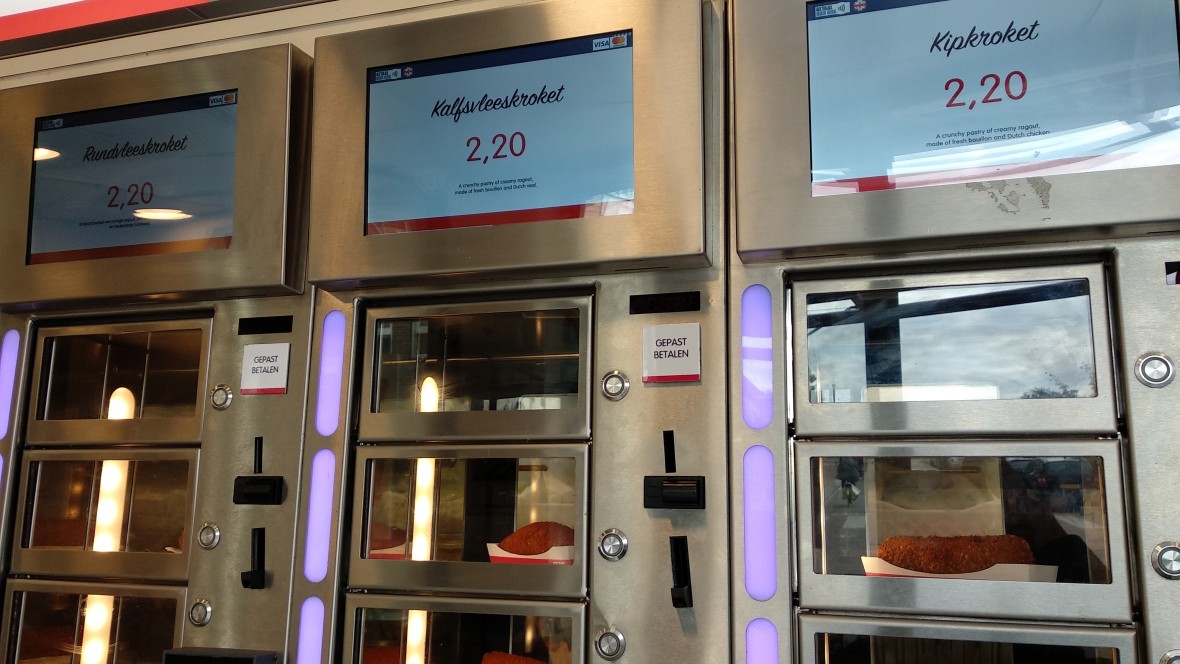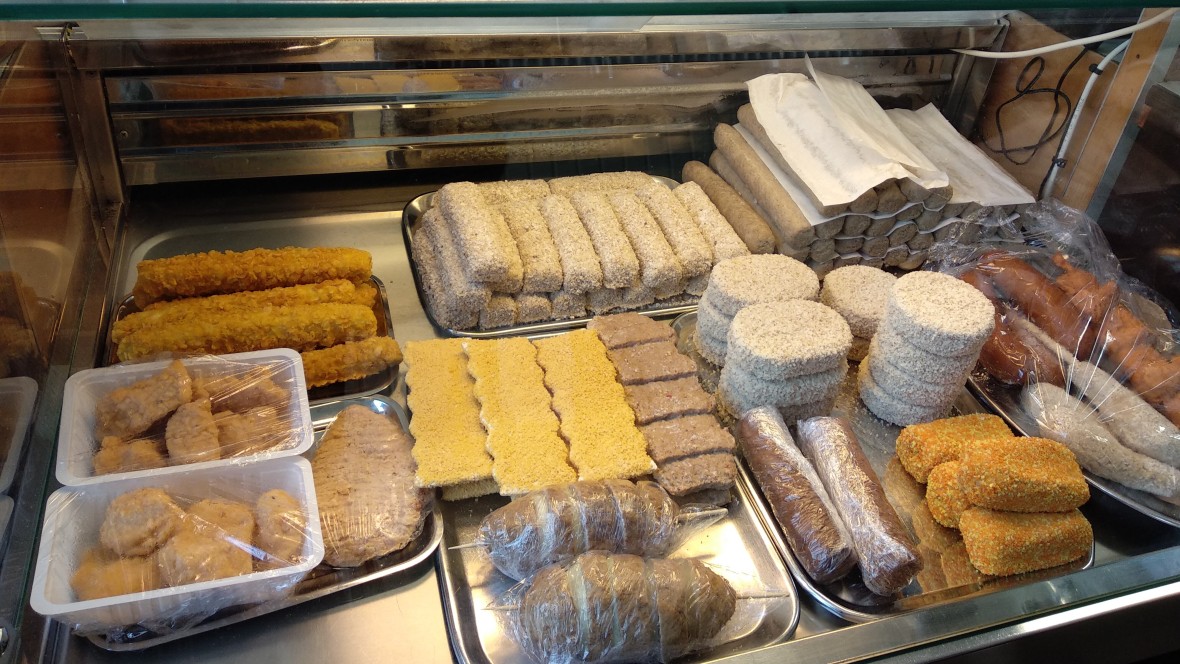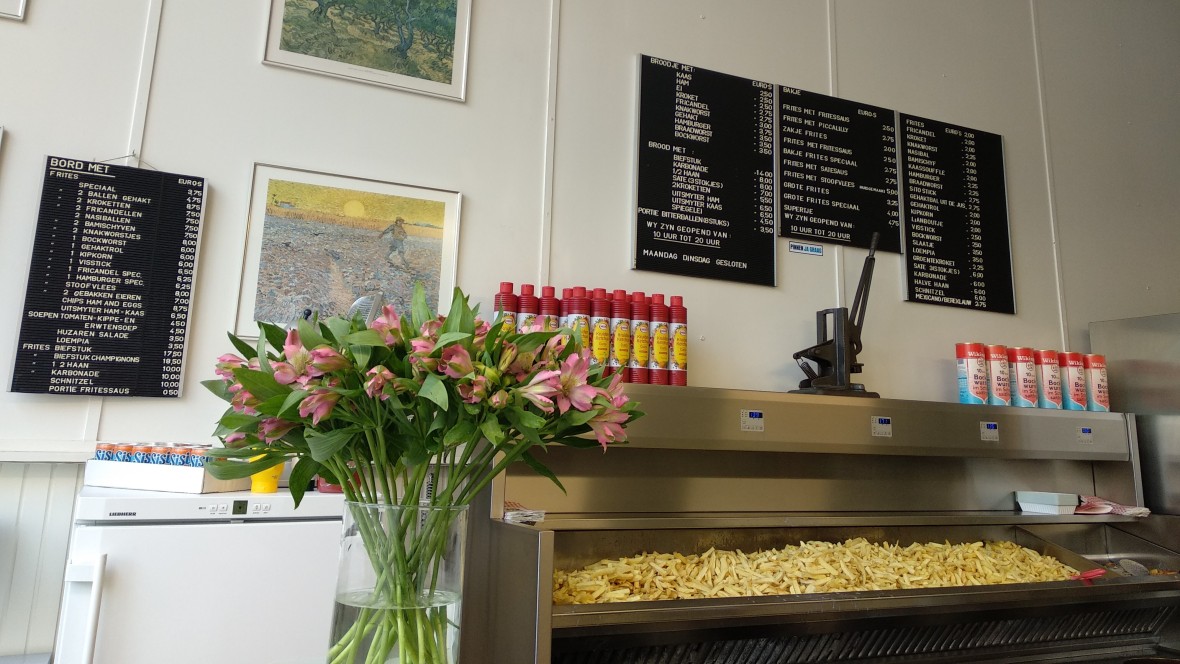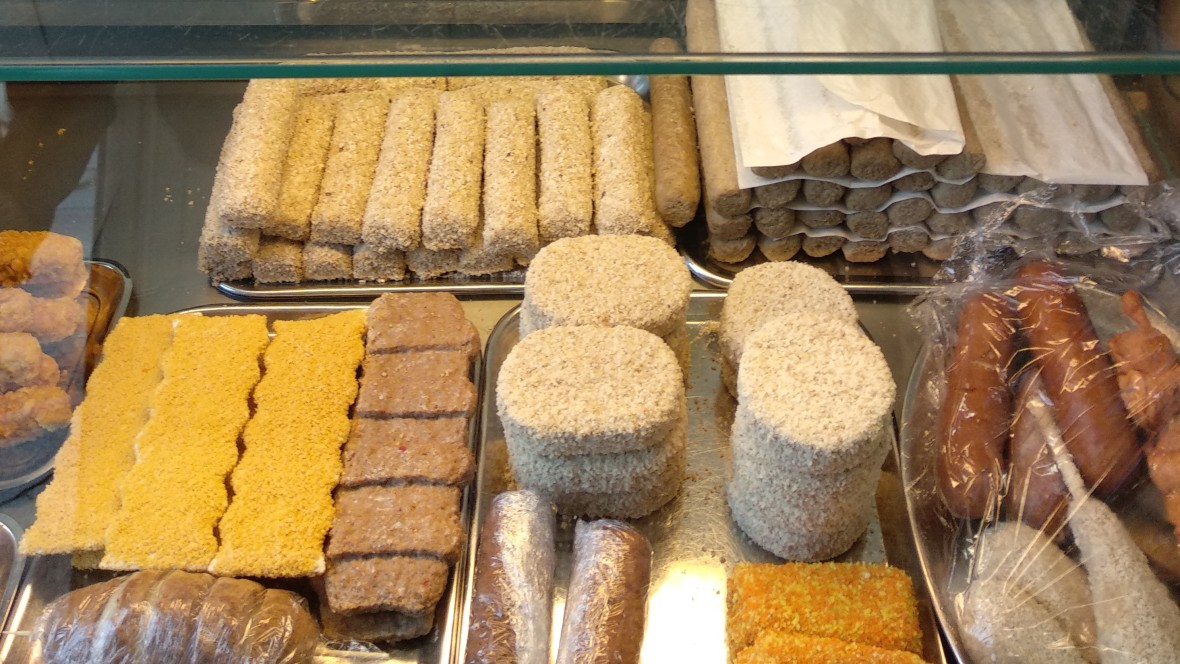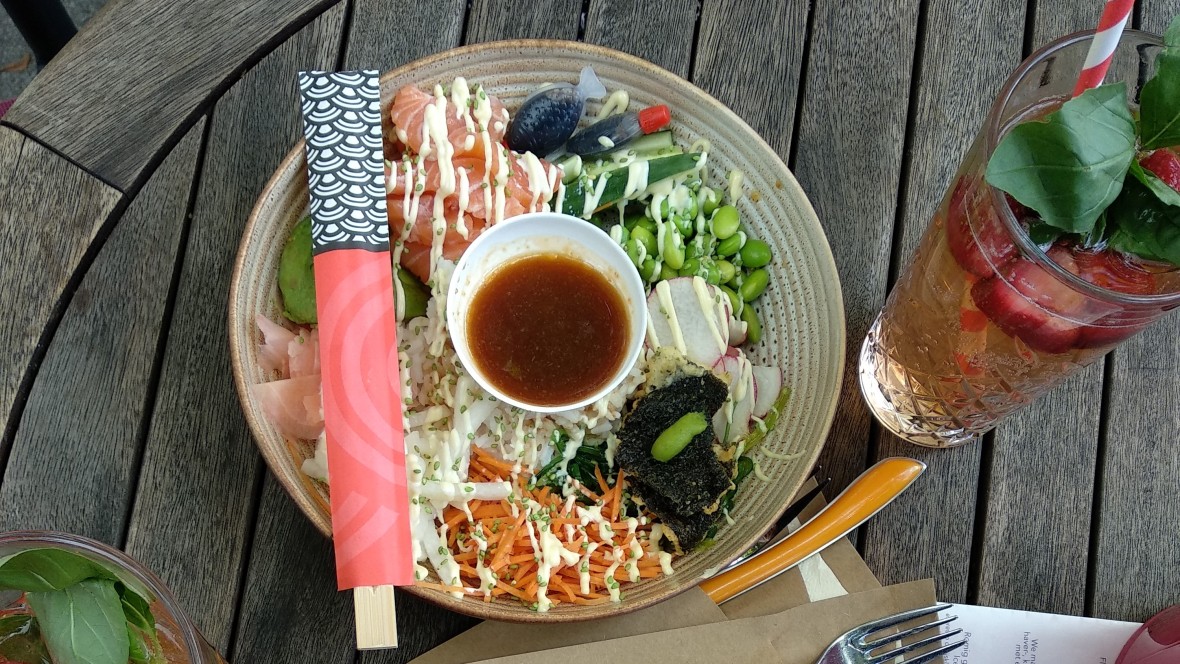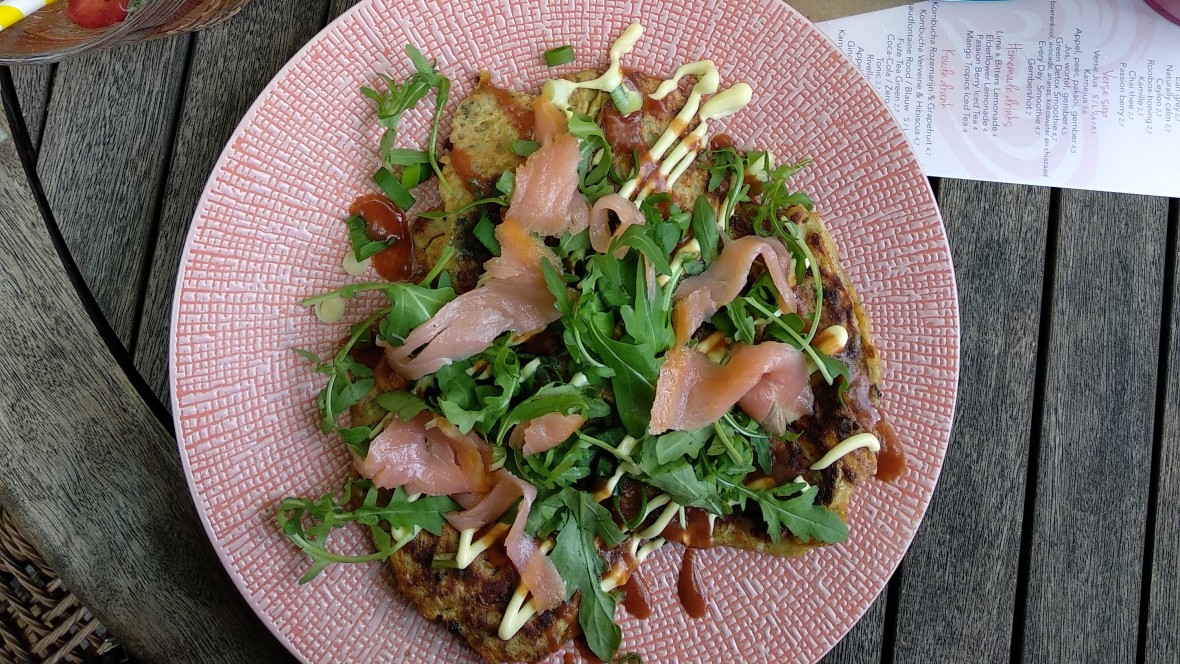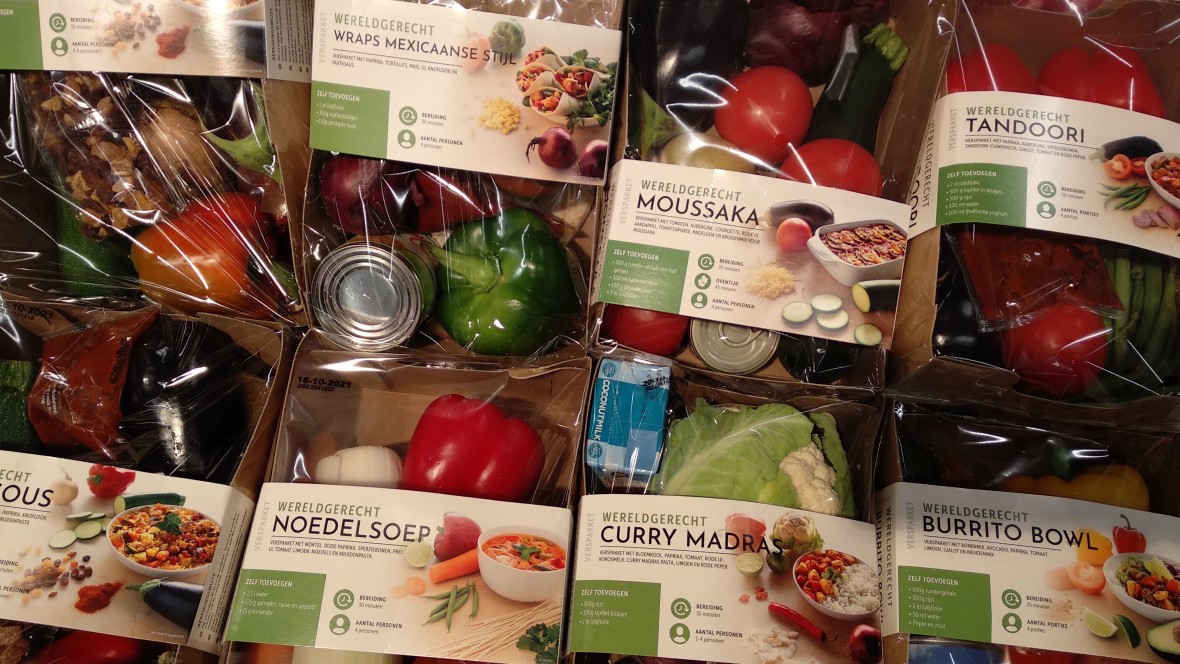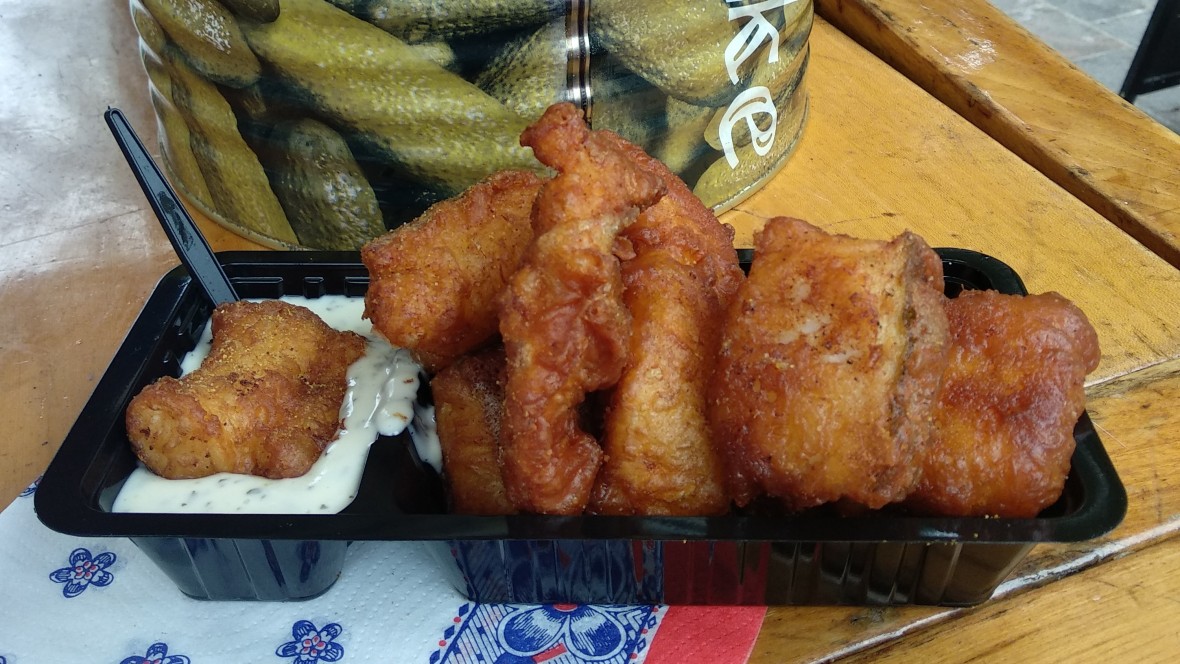 Previous
Next
Everything for fish gourmets and sweets lovers
However, not much preparation would be expected for breakfast and lunch. They keep it simple and time-efficient: bread (surprisingly soft) and all possible cold cuts and sweets on the top. Probably the most common on bread would be chocolate sprinkles (they've got those in different colours and even with anise flavour) and of course cheese (the older – the better). Even going out for a lunch, be prepared that sandwiches may be your only option in a cafe.
If you are a fish lover like me, any time of the day you can go for delicious street food: herring of different kinds, Kibbeling (<3) or deep-fried shrimps, here you will have a lot of choices.
And don't forget sweets! Famous syrup waffles, liquorice, and an endless variety of pastry (it seems there is a speciality for almost every city and every occasion). I am enjoying teatime here indeed!
Well, I'm happy to tell, that Dutch people do love their food and they are justly proud of it!
#1 A girl's road trip to the Netherlands
Lucky me
Planning this year was a bit special. No one knew pretty much until the very last moment whether an exchange semester would be possible at all. (Luckily it happened to be!)
In respect of the circumstances, I wanted to be as flexible as possible. Of course, the Netherlands is no Faraway Kingdom, but anyway, you know you have to get your head around it.
I was lucky! A good friend of mine was moving to the Netherlands with the car just about the same time. So we agreed on the date that would suit both of us and started to looking forward to our girl's road trip.
Remember the rescue lane!
I guess the biggest challenge was to fit all our multiple possessions in the car. After a little struggle, we've finally hit the road. Thank god we have a similar taste in music, this fact alone has already spared us quite some trouble.
People love driving in Germany, they love cars and speed and I totally get why, highways here are really nice. However, travelling on Friday afternoon, you can expect a lot of traffic.
If you are ever stuck in a traffic jam in Germany remember to make a Rettungsgasse (rescue lane)! It can indeed be a matter of life and death sometimes and german people are very responsible about it.
Yellow car plates everywhere
Trying to avoid a jam we took a detour through a federal road. Yes, sure, takes longer, but you know the views are worth it! Forests, picturesque villages, timber-framed houses… You should drive through Hessen one day!
At some point, somewhere at the end of North Rhine-Westphalia, there were no more turns left or right, just a straightway to the Netherlands, the country of Erasmus Roterdamus and Vincent van Gogh. When most of the car plates turn yellow, you know you are in NL and the city of Nijmegen is just across the border!
Our trip went smooth, we had time to enjoy each others company and catch up a little. It is a new page for both of us, and it is always good to have a friend by your side when you are up to something new. Fingers crossed for the new semester.
P.S. No idea how I am going to travel back in January with all my belongings.
The Department of International Relations & Mobility
Studying abroad is a great opportunity to gain new knowledge and skills. With a network of more than 300 partner universities around the world, TU Darmstadt offers its students not only subject-specific but also intercultural education. The department for International Relations & Mobility and the International Officers in your specific department support students in aspects of application and organization of their stay abroad. Information about the semester abroad and support programs are presented at information events. Field reports by returning students provide you with in-depth insights.
Within the framework of an exchange semester at a partner university, no tuition fees are charged and the European Credit Transfer System (ECTS) ensures that the study achievements are also credited at the TU Darmstadt. The Erasmus+ program allows students to spend up to 12 months abroad in Europe. For those who want to go further away, there is a wide range of tuition-free exchange places in Asia, America and Oceania. But also summer schools or winter schools or internships abroad are possible. At TU Darmstadt, students can also graduate with a double degree in various master's programs. They obtain two degrees simultaneously at a partner university and at TU Darmstadt.
Why study abroad?
As a part of my study programme at TU Darmstadt, our third semester is supposed to be either staying abroad at one of the partner universities of the TU Darmstadt or optionally an internship.
The deadline for the application period for the exchange semester was November 2020. For me, it was only one month after I have started my studies in Germany. I didn't know whether I want to do an exchange at all. I have just moved to Germany, and the perspective to move again didn't seem so attractive. Besides, because of Corona, everything was so unsure, no one could tell whether an exchange would take place.
I've heard so many stories about Erasmus and how wonderful this experience is. Back in Ukraine when I did my Bachelor and my first master's degree there was not yet a possibility to do Erasmus so for me it was sort of an unfinished business – in my "bucket list" list. So eventually my curiosity took over and I decided to give it a go and applied.
Why I wanted to study in the Netherlands
There were many options where to do an exchange: other continents and parts of the world. I was not up to a long-distance move, so eventually, I have applied to 3 different universities within Europe.
The Netherlands was my first choice. I've heard a lot about modern alternative approaches to studying humanities, e.g. using various digital tools – that is also what we are doing in TU Darmstadt, so I thought it might be good to stay on this course. Besides, researching a bit about Radboud university what won me over was the cooperation with international research institutions such as Max Plank. Additionally, my personal decisive factor was that one part of my family lives in the Netherlands.
My goals/ expectations/ hopes for my semester abroad:
Initially, I didn't have any particular expectations, apart from making new experiences and maybe learning to approach research from another angle. However, now I am looking forward to the semester beginning. I'm sure the bunch of classes from different disciplines that I've chosen will help me seeing alternatives, how multilaterally things can be approached and considered. And I've indeed set a small goal for myself. I plan to improve my programming skills, so once I'm back at TU Darmstadt I can start properly working on my master thesis using more sophisticated digital tools. And of course, I'm looking forward to learning Dutch culture and language.