Published: 9th March 2021, last edit: 28th April 2022
Satoshi,
Mechatronics M.Sc.
I can now well imagine a life abroad – especially in Japan. During my time there, I learned a lot about Japanese culture and I'm far from finished.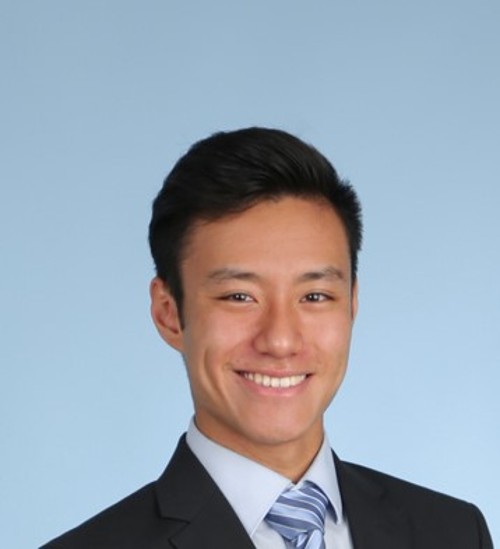 Picture: Fotostudio Hirch
A new adventure in a land far away
Even before I graduated high school, my wish to spend a semester abroad in Japan was set in stone. That's why I informed myself about the various opportunities offered here at TU Darmstadt early on. My interest was immediately aroused at the "Go out" country fair by the Japanese and Continental AG flag that caught my eye. I learned all about the Future Leaders Scholarship programme from a Continental employee at the booth. A combined international program, with the first part being a typical semester abroad followed by an internship. With the mandatory internship in my master's degree that I still had to complete, as well as my interest in studying abroad, I finally made the decision to apply for a spot in the FLS. Despite the prerequisite of having to be in the top 20 percent of your class, I did not get intimidated and thought to myself: what's the worst that could happen? – That I would get declined for the scholarship. After a few informational interviews with the International Relations & Mobility department and a selection day at Continental, I finally received the answer: I got the spot!
My dream came true, so of course I had to take care of preparations next: Cancel my current apartment and organize an accommodation in Japan. The options given to me and the other students by the university were student dorms and share houses. However, the application due date for the dorms are very early, but they are the cheapest option. Otherwise, sharehouses are a great alternative. You can either have your own room or share it with others. The decision for me was easy, because I was able to live with my relatives just outside the city center, at least during my time at the university.
Future Leaders Scholarship in Asia – a field report
Recommended external content
We have selected external content from YouTube for you and would like to show it to you right here. To do this, you must reveal it with one click. You can hide the external content at any time with another click.
I agree to external content from YouTube being shown to me. This may result in personal data being transmitted to third-party platforms. You can find more information in our Privacy Policy.
Satoshi tells you in the video what his FLS in Japan was like: "A semester abroad and an internship with a scholarship all in one – a perfect combination!"
Different country, different customs
After arriving in Japan and the housing situation clarified, the first challenge was to find footing in this country. The TU Darmstadt offers the possibility to attend language courses in advance. If you want to deepen your language skills or become more confident in the Japanese language. You can also attend another language course during your semester at the university in Tokyo. These courses will be good preparation for your adventure. I would especially recommend learning the Japanese symbols to make life in Japan easier on yourself. The language adjustment was especially easy for me because I already knew the Japanese language. Getting used to the language was easy for my fellow German students as well. Most people in Japan speak a little English and will be able to give you an answer, but whether the answer helps you always depends on the person you are meeting. Some signs, for example those at train stations, are translated into English. This makes it easier to find your way around public transportation in Japan. Otherwise, you can just ask a person and they will help you.
The study time in Tokyo
During my time as a student at the University of Tokyo, I was enrolled as an "Internship Student". Because of this status, I was not able to attend any of the courses, but I took part in a research project, which I was recognized as a project seminar here in Germany without a hitch. I did the research project in consultation with my supervisor in a research lab at the University of Tokyo. There were a couple other people working in the lab, and I became very good friends with two of my colleagues there. The first year of the Japanese master's program only has a few courses and the second year is solely for a research project. Through the research project I was able to enjoy a certain level of flexibility, which allowed me to travel around Japan easily.
The FLS – three countries
TU Darmstadt offers the Future Leaders Scholarship with different partners in three countries. You can apply from 1 to 30 November each year for the FLS in the following year, starting in September.
You can choose between the FLS in Taiwan with Bosch, in China with Bosch Rexroth, or even in Japan with Continental. Each of these companies offer you your own adventure and a new country to explore! The scholarship includes a monthly allowance of 1000 euros in Japan and 500 euros in China and Taiwan, as well as a travel coverage of 800 euros for all three countries.
Who can apply?
Students of TU Darmstadt who belong to the best 20 percent of their class in certain programs can apply for the FLS.
If you are studying a master's degree in mechanical engineering, electrical engineering and information technology, computer science, or in the field of mechatronics, you can apply for the FLS with the University of Tokyo and Continental in Japan.
For master's students in mechanical engineering, law and economics, electrical engineering & information technology, or computer science, the FLS in is an option. Shanghai at the Tongji University with Bosch Rexroth AG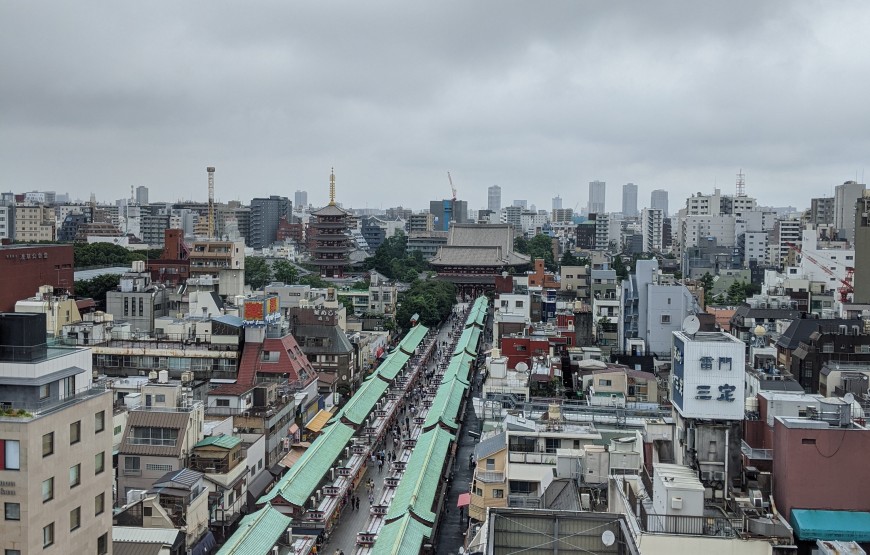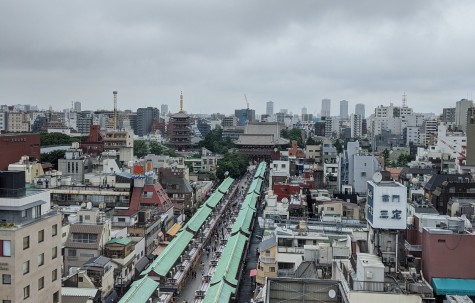 My free time
Of course, the time during the Future Leaders Scholarship program does not only consist of studying and work, you also have enough free time to explore Japan. It may sound like a stereotype, but I found it to be the case that people in Japan adhere strictly to rules. This makes people seem rather unflexible. Especially if you operate somewhere outside of the rules, people in Japan quickly shut down. Negotiation is not possible. Every decision has to be approved from superiors beforehand, especially in sports, where the university sports ("サークル" = Circle) form a very strong community beginning in the first semester. You cannot simply sign up and join or try something new every semester as you please, in contrast to the way it is in Darmstadt. That's why I recommend that if you particularly want to do a certain sport in Japan, take care of it early on, because it can be a very lengthy process due to the rules. On the other hand, the Japanese are very helpful and if it is within their bounds, they will help you to get to your goal. It is very important that you approach people, as most people in Japan are very shy. However, if you are open, they will be happy to accept you.
Tokyo offers plenty of options to spend your free time. There are beautiful parks (Yoyogi, Komazawa, Shinjuku-Gyoen) you can go for a walk on a sunny day. Especially in spring the park looks beautiful, when the cherry blossoms start to bloom. And do not forget about what Japan has to offer in culinary. I found okonomiyaki ("Japanese pizza") scrumptious. In the evening, the Japanese enjoy going to karaoke bars. Unlike in Germany, you get your own lounge and therefore you have more privacy. Perfect for me, since I'm not blessed with good vocals. Once you've seen enough of the city, it is straightforward to take the train to the sea (Kamakura, Enoshima) or the mountains (Mitake, Takao). Therefore, it is effortless to plan such day trips with friends.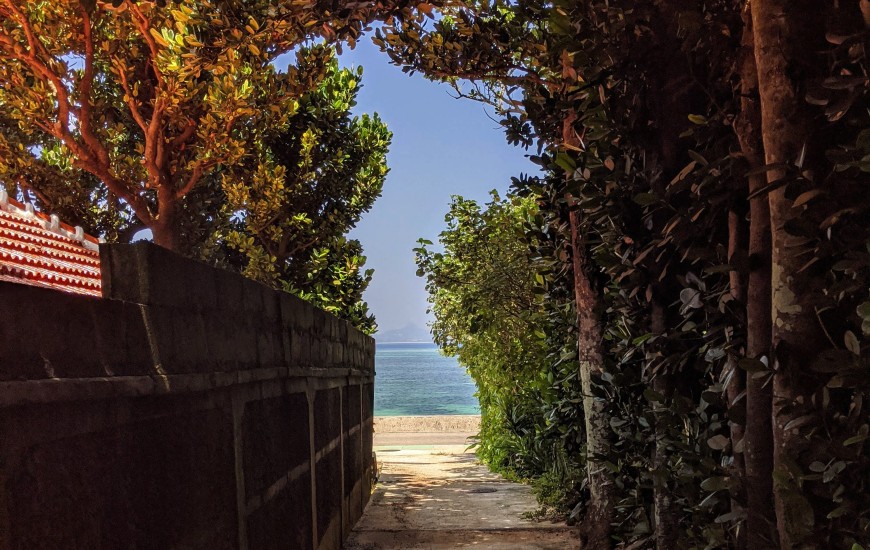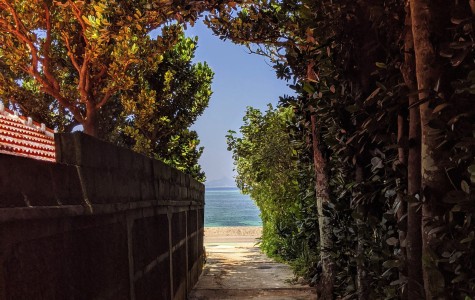 Getting to know a culture better
The Future Leaders Scholarship made me realize what it means to work in a culturally diverse team: that you have to exercise patience and can't be a lone wolf. There is a hierarchical structure in most companies, so you have to be careful in your choice of words when interacting (if you know Japanese). Another difference is that people there think and work more collaboration oriented. The Japanese often stay late at the office, not only because of the workload, but alsoout of solidarity. People help each other and therefore you stay longer even though you are done with your own work. That's why many colleagues often go to an izakaya (Japanese pub) after work and you drink an after-work beer together. Such meetings are called "nomikai". Private life therefore mixes with work life, whereas here in Germany they tend to remain separate. I believe both work cultures have their advantages and disadvantages. In the end, you have to decide what suits you better. Personally, I don't think a mix of both would be bad.
It was definitely an adjustment, but living abroad – especially in Japan – is something I can definitely imagine now. During my time there, I learned a lot about Japanese culture and I'm far from finished. Even though Japanese is my native language, my vocabulary has improved noticeably. But what I liked most was the interpersonal aspect: the friends I made and the contacts I was able to establish during my time there. I'm already looking forward to traveling to Japan again – and potentially staying for good.
My tips for your adventure
I can definitely recommend the Future Leaders Scholarship – especially because of the exceptional structure of the programme. It provides a unique insight into study and the subsequent professional life. It was magnificent for me, because I had been toying with the idea of working in Japan anyway. My suggestions are to definitely make a financial plan and start looking for housing early. There will always be a challenge. Therefore – be flexible! The whole thing is an adventure, so be prepared to learn new things and don't be afraid of the language! Despite the initial modesty, I made friends for life. Also, as a scholarship student, you will receive a monthly lump sum of 1000 euros a month for Japan (and 500 euros a month for China and Taiwan) and a flight allowance of 800 euros for financial support.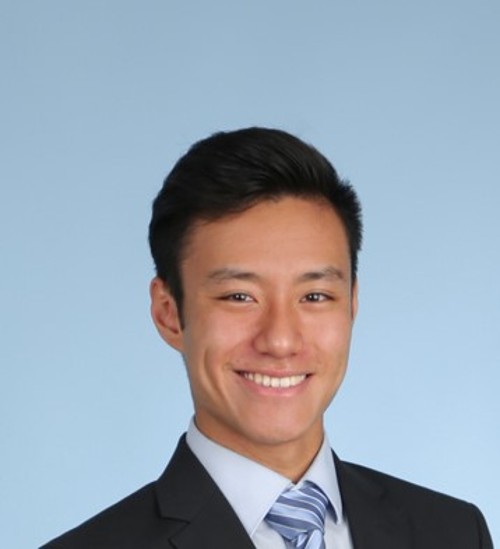 Picture: Fotostudio Hirch
Satoshi
Hi, I'm Satoshi, I'm studying Mechatronics Master of Science. I would like to share my experience with you guys, and I am open to any questions. If you would like, we can meet for a virtual coffee!