We offer you:
all information on how to prepare for and organise your stay, e.g. visa, travel insurance, accommodation or bank account
support with your first steps after arrival in Darmstadt
information on current events and deadlines within the university
constant contact partner in the case of problems
Information and Counselling Hours
Are you looking for the right contact point for your enquiry? This link provides you with an overview of the counselling services offered by TU Darmstadt.
If you are planning a stay abroad, you will have lots of questions like "How do I get to Darmstadt?", "How high are the living costs?" or "am I allowed to work in Germany?".
Please find answers to your most important questions here:
If you have questions about living in Darmstadt and how to find accommodation here, you can find information about it via the following links.
Accommodation for Exchange Students
Visa procedure
Travel Insurance
Bank Account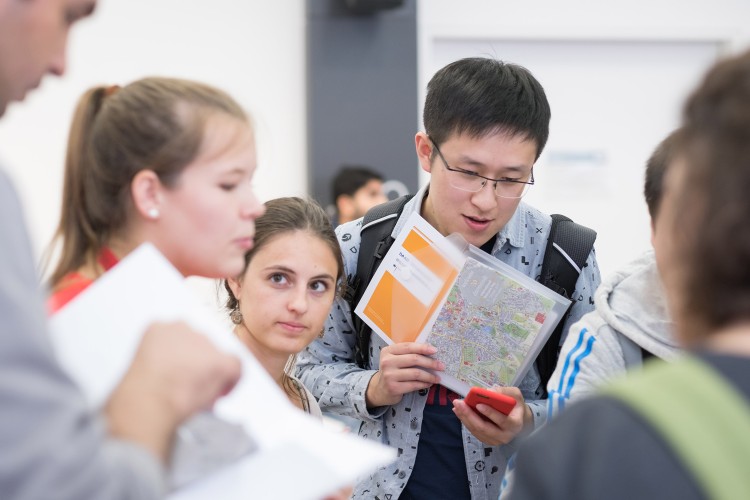 Picture: Ellen Lewis
Your Stay
If you have already arrived in Darmstadt, please inform yourself about how we support international students.
Disclaimer
The information on this website is not legally binding.