Perfectly organised with our checklists
In order to support you in organising your stay, we have provided you with various checklists.
These checklists will help answer the most important questions that may arise before, during and shortly before the end of your stay at TU Darmstadt.
Please Note: These checklists were adjusted in accordance to the current CoVid-19 restrictions.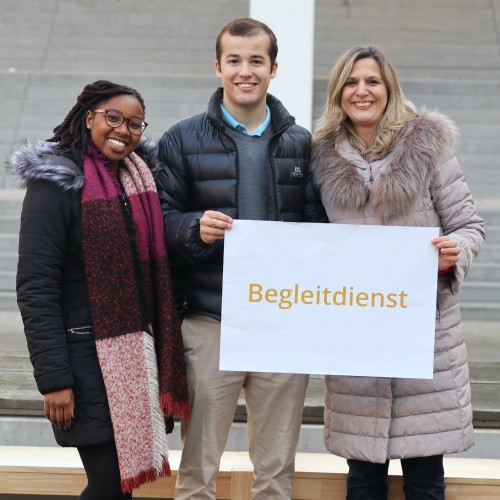 Accompanying Service
You don't know how to get from the airport to Darmstadt? You have an appointment at the Foreigners Office or at a bank and need support? Contact TUtor International.
If you have questions about living in Darmstadt and how you can find accommodation here, you can find information about it via the following links.
Accommodation for Exchange Students
"How high are the living costs in Darmstadt?", "Am I allowed to work in Germany?", "How do I finance my studies?"
If you are interested in these questions, you will find information and answers on the following pages.
Here you can find answers to your most important questions regarding health insurance.
Health Insurance
Here you can find answers to your most important questions regarding bank account.
Bank account
Goodbye, TUDa! – Digital Consultation Hour
The International Student Services offer a special online consultation hour for students who are leaving TU Darmstadt at the end of this semester.
When: 02 February 2023, 14 – 16 h CET
If you are interested, please contact us by e-mail and we will send you the access information.