Richard,
Biology and Chemistry Teaching at Secondary Schools
In the beginning, studying often feels like everything is crushing down on someone. However don't panic! You will learn quick how to organize yourself. Take part in the OWO-weeks. They are a big help for solving the problem "How do I live while studying?"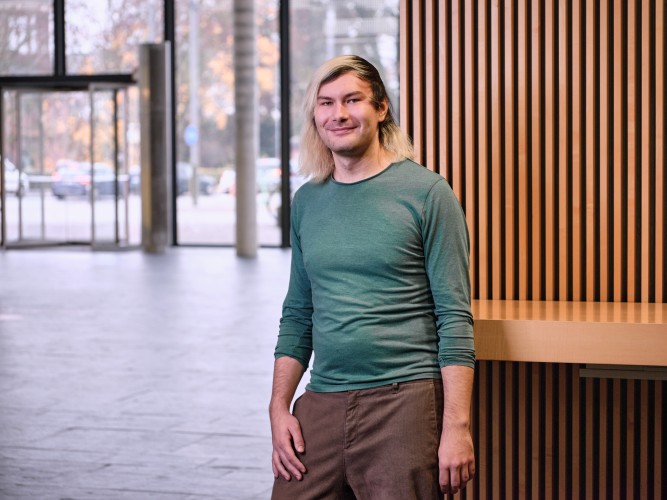 Picture: Stefan Elges
Profile
Nationality:
German
Study programme:
Biology and Chemistry Teaching at Secondary Schools
Favorite Place on Campus:
The botanical garden
Sports @ TU Darmstadt:
Parcours
Benefits of studying:
Studying teaching facilitates a multitude of possibilities to examine the teacher's perspective – at school and in the university. We also have a module which consists of us criticizing our own programme and how we would improve it.
My tip for the students:
In the beginning, studying often feels like everything is crushing down on someone. However don't panic! You will learn quick how to organize yourself. Take part in the OWO-weeks. They are a big help for solving the problem "How do I live while studying?"
Never forget: Take time to take a deep breath. Don't stress yourself to hard. You are allowed to have a life besides the university.