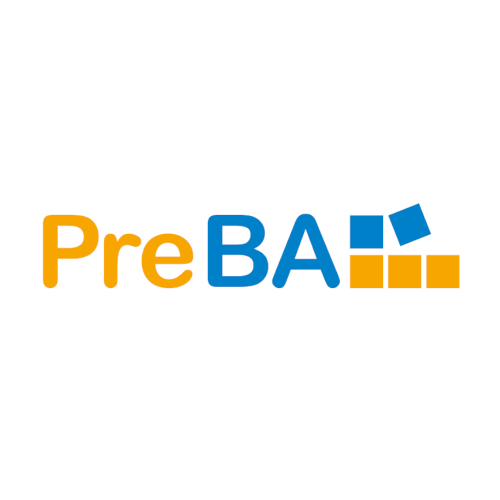 Fit for studying with PreBachelor
Reach the necessary language level with a subject-specific German language course, prepare yourself for your engineering subjects with a mathematics preparation course, acquire the necessary skills with a study skills training and get to know the university and the city with our guided tours. All this is available the semester before you start your studies.
About the Programme
What does the PreBachelor Programme offer?
Language preparation: The engineering-specific German language course is tailored to teach subject-specific German language skills and takes you from the general German level B2 to the subject-specific language level C1. At the end of the PreBachelor programme you will take a subject language exam (Fachsprachenprüfung) at the Language Resource Centre of the TU Darmstadt. After successfully passing the exam, you will be able to take up your bachelor's degree studies in engineering at TU Darmstadt the following semester.
Pre-course in mathematics: A good knowledge of school-level mathematics is fundamental for successful engineering studies. With the help of our multimedia course, you can repeat the most important content from school mathematics and brush up on any gaps in your knowledge.
Study skills training: Experienced student trainers provide you with practical knowledge on how to find your way around the German university system. For example, you will find out how German universities works, how your performance will be evaluated, how your studies are organised and how to prepare for exams. Additionally, you will get support while developing individual learning and working techniques for your successful studies.
Campus and city tours: Our tours will help you to orientate yourself on the campus and in Darmstadt. You will get to know the main facilities of the university and gain an insight into central institutions relevant to your studies. You will visit research facilities at TU Darmstadt and learn more about university groups. Additional social events are planned in cooperation with International Student Services and TUtor International.
When does the PreBachelor Programme take place ?
The PreBachelor courses take place every summer semester from 9:45 am to 3:30 pm. The summer-semester runs from 1st April to 30th September every year.
Who can participate in the PreBachelor Programme?
International student applicants with:
German language skills at level B2
The wish to study engineering sciences at TU Darmstadt OR
Student applicants who applied for an engineering university place at TU Darmstadt
How much does participation cost?
Since the project is still in the pilot stage, participation is free of charge. In the course of admission to the PreBachelor programme, you will be provided with a semester ticket. However, the semester contribution must be paid. This is determined anew each semester.
How many places offers the PreBachelor-programme?
In summer-semester 2024 50 places will be offered in the programme. The participants will be selected at the end of the application period. From the summer-semester 2025 onwards, there will be 75 places on the programme.
How can I apply for the PreBachelor Programme?
If you are interested, please send us a letter of motivation, a CV in table form and your B2 language certificate* by e-mail. In your letter of motivation, please explain your interest in the PreBachelor Programme and Bachelor's degree at TU Darmstadt.
* Please note that we accept the following B2 language certificates: DSH1, TestDaF with 14 or 15 points, Goethe Zertifikat B2, ÖSD Zertifikat B2, DSD II B2, telc B2, Zertifikat B2 of courses for refugees at the Language Resource Centre of TU Darmstadt.
Do you have any questions, suggestions or criticism? Please feel free to contact us at
prebachelor@tu-…
Recommended external content
We have selected external content from Instagram for you and would like to show it to you right here. To do this, you must reveal it with one click. You can hide the external content at any time with another click.
I agree to external content from X being shown to me. This may result in personal data being transmitted to third-party platforms. You can find more information in our Privacy Policy.