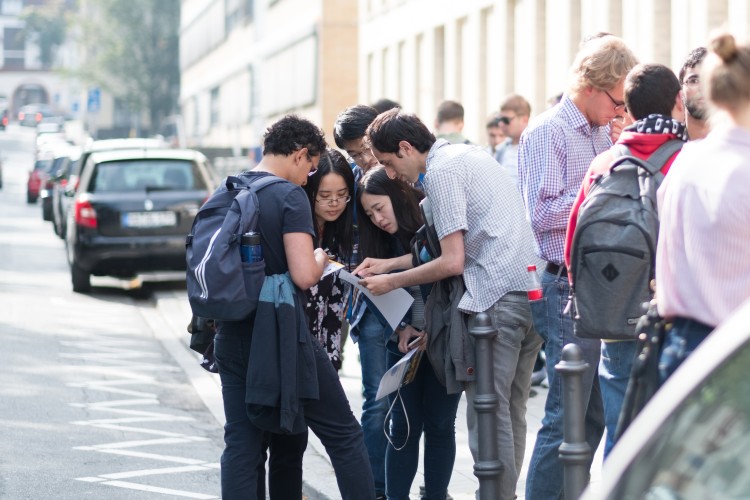 Kick-Off Days 2020/21
For the first time ever, the Kick-Off Days will take place online. Together with our partners, we created the best possible orientation days for you. ISS welcomes you, no matter if you are already here in Darmstadt or if you start your semester from home. TU Darmstadt is everywhere!
4 Guided Campus Tour with Awais
International Student Awais gives a tour of campus Stadtmitte. Explore all the important places at TU Darmstadt.
If you are in Darmstadt and would like to walk the route of the tour by yourself, you can use this map of Stadtmitte.
The videos are provided with German subtitles. Click on the title on the left side of the video to go to YouTube and adjust settings if needed.
Disclaimer
The information on this website is not legally binding.