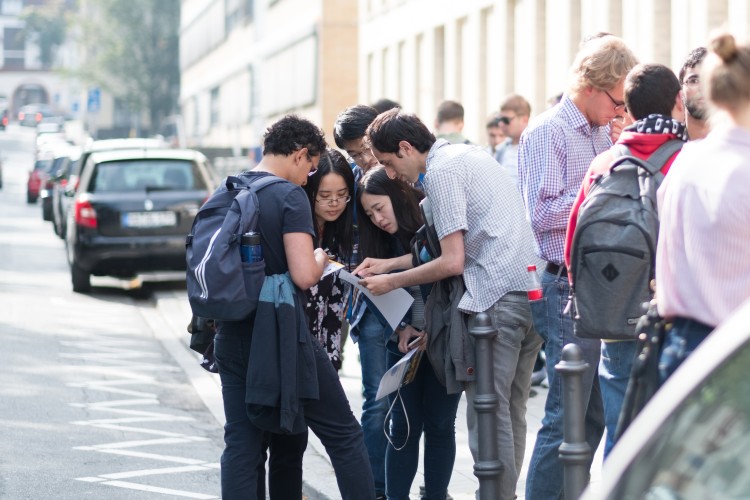 Winter semester 2020/21
We are working on creating the best possible orientation weeks for you for this upcoming winter semester, please check back in a couple weeks for all the up-to-date information on what we will offer. We thank you for your patience at this time.
On this day you will get a lot of important information you need to start your student life in Germany and at TU Darmstadt.
Following the Welcome Presentations, there will be an information fair where various organisations will introduce themselves, offering services that you can use during your studies.
On this day the two locations of TU Darmstadt will be introduced to you (Stadtmitte & Lichtwiese).
Later we will visit the climbing forest directly near the Lichtwiese campus.
Let's go hiking. Together with one of TU Darmstadts student-led groups we will explore the Odenwald and Felsenmeer.
For further information please click on the followong link:
Disclaimer
The information on this website is not legally binding.