In order to help you get settled, the ISS team organises an orientation programme called: the Experience Weeks. During these 'X-Weeks', TU Darmstadt's student guides will help you find your way around the city, get to know TU Darmstadt's student life and show you all that Darmstadt has to offer.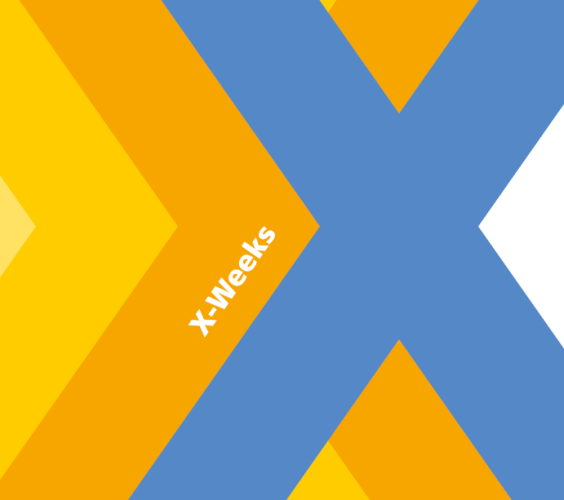 Winter semester 2022/23
Together with our partners, we created the best possible orientation weeks for you. ISS welcomes you!
Please follow this link for further information on how to prepare for and organise your stay here in Germany: Your Stay
Please note: Below you can find more information regarding the X-Weeks programme. Due to changes regarding Covid-19 regulations here in Darmstadt, we hope to offer more programmes and activities throughout the semester. Make sure to check back in case changes have been made.
Student-led University Groups
The Orientation Day of the winter semester 2022/23 will take place on September 2nd . (More Information will follow)
At the beginning of X-Weeks, you will be assigned to a guide group. Your guide will be your direct contact person during your first days and weeks in Darmstadt and will be available to help you with any difficulties you may encounter.
Your guide will support you with:
your university enrollment ("Immatrikulation")
opening a bank account
registering at City Hall
further administrative and non-specific academic concerns
The intensive German courses are organised by the Sprachenzentrum (Language Resource Centre) and take place from Monday through Friday for a total of four weeks. If you have any questions regarding your German course, please contact them directly.
Placement test (online)
15. August 2022 (00:00 CET) – 01. September 2022 (12:00 CET)
Intensive language course (Presential and Online)
05. September – 30. September 2022; mondays – fridays 08:55 – 12:25 CET
Let's explore Darmstadt together! You will get the chance to see important places and sights in Darmstadt and find out where to buy all the things you need to start your studies.
Disclaimer
The information on this website is not legally binding.