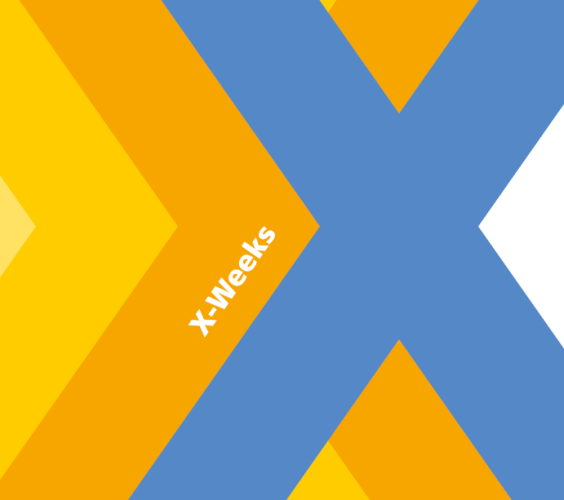 Summer semester 2023
Welcome! Together with our partners, we organise the orientation weeks for you to ensure a successful stay at TU Darmstadt.
Please follow this link for further information on how to prepare for and organise your stay here in Germany: Your Stay
How to get to Lichtwiese Campus
You can take the L Bus or Tram 2 to get to Lichtwiese. We recommend taking the tram on Day 1, since the first event of our X-Weeks takes place near the Tram station "Darmstadt Hochschulstadion". Check out our X-Weeks flyer (opens in new tab) for a helpful map of the campus.
During the Orientation Day, the ISS Team will introduce you to your other fellow exchange students starting their semester abroad. You will also have the opportunity to meet the different services, important contact persons and student-led university groups who are organising a lot of fun and welcoming activities this upcoming semester.
When: 6 March 2023
Where: Campus Lichtwiese, L3|01, Room A 93
& L4|02, Rooms 3 – 6
Programme
At this event, you will receive essential information that exchange students need during their stay. Learn more about registering at your new place of residence, how to open a bank account if necessary and what you need to keep in mind when it comes to residence permits in Germany.
When: 7 March 2023
Where: Campus Lichtwiese, L2|03, Room 5
Programme
14:00 h Start
14:20 h Registering at the City Hall & Opening a bank account
15:00 h Foreigners Office: Visa/ Applying for a residence permit
On day 3, you will have the opportunity to talk to various experts in person and ask individual questions before experienced exchange students and student assistants will talk about their own experiences and give tips in a panel.
When: 08. March 2023
Where: Campus Lichtwiese, L4|02, Rooms 3 – 6, L2|03 Room 5
Programme
14:00 h Start informations desks, L4|02, Rooms 3 – 6

International Student Services
Foreigners Office
Admissions
Bank account
Health Insurance
Coordinators Overseas and Europe

15:15 h Student Panel, L2|03 Room 5
The intensive German courses are organised by the Sprachenzentrum (Language Resource Centre) and take place from Monday through Friday for a total of four weeks. If you have any questions regarding your German course, please contact them directly.
Placement test (Online)
20. February 2023 (00:00 CET) – 02. March 2023 (12:00 CET)
Intensive Language Course
06. March – 31. March 2023; Mondays – Fridays (08:55 – 12:25 CET)
Let's explore Darmstadt together! You will get the chance to see important places and sights. We will be offering various tours and rallies during the X-Weeks.
If your are in Darmstadt at the beginning of March do not miss our first tour:
City Tours with TUtor International:
3 March, 2 p.m. (14 Uhr)
Meeting Point: Mensa Entrance, Stadtmitte Campus
Next tours: See programme below
Social and cultural Events
Together with our partners, we have planned five weeks full of exciting social-cultural events. Over the next few weeks, get to know other students and discover the city and the region.
Student-led University Groups
Disclaimer
The information on this website is not legally binding.