Published: 05. April 2022
The beginning is always the scariest! Many of us have been there: you are about to apply or start a study programme and tons of questions bubble up: Is academia for me? Will I be able to keep up? Am I intelligent enough? Maybe they all are smarter than me? What if I fail?
Masha, Data and Discourse Studies M.A.
Especially the beginning of your student career can be challenging when you are not familiar with the academic world yet. Read how Ravan motivated herself.
Ravan,
Civil Engineering
Fear is a self-fulfilling prophecy, so keep it hakuna matata!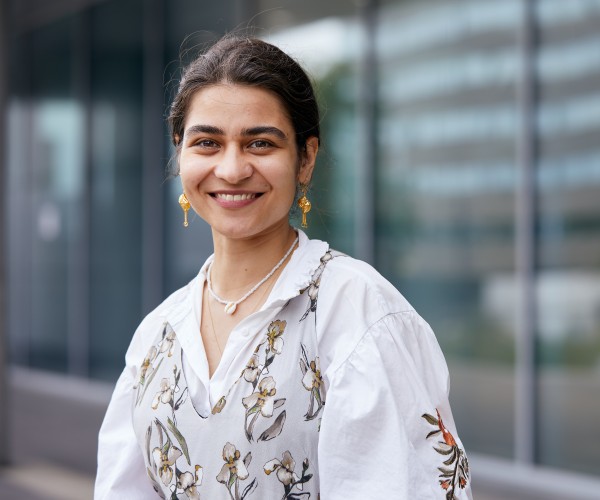 Picture: Britta Hüning
Don't let the experiences of others drive you crazy!
"Student life is a new and exciting phase of life. However, it's not only about the fun and adventure, but also studying independently and having the necessary discipline. Especially in the first semester, I was afraid to take some of the mandatory courses. The idea that it will be very difficult at the TU scared me and other fellow students. Unfortunately, the fear spreads like a wildfire.
However, it is not only the high standards of TU Darmstadt that scares students initially, but also the costs of living. Receiving BAföG or any other form of support will put extra pressure on you. This means that you have to follow the standard period of study strictly. You can't allow yourself to repeat a course or a semester or do some extracurricular activities that would prolong your studies. Then you wouldn't qualify for BAföG anymore and the question of paying rent arises. This increases the fear that the whole idea of studying will not work. In the end, it is all in your head. As long as you study in a disciplined manner and attend the lectures and exercises, this fear will not be fulfilled. It is important not to apply the experiences of others to yourself."
BAföG
The Bundesausbildungsförderungsgesetz (Federal Training Assistance Act – BAföG for short) regulates state support for pupils and students pursuing a training or a study programme. More information on how to apply can be found at the BMBF (Federal Ministry of Education and Research).
Masha was facing a similar situation when she was about to enrol for her master's degree programme.
Mascha,
Data and Discourse Studies M.A.
What if I am bored to death? What if I'll spend my life on totally irrelevant stuff? What if I will not be able to motivate myself? and finally: What if it's not for me and it'll make me unhappy?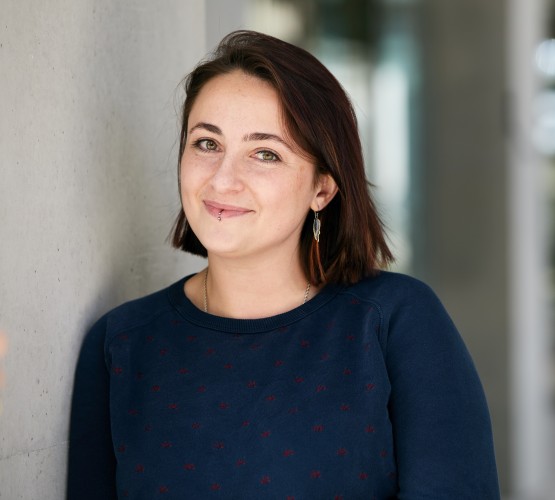 Picture: Britta Hüning
How to overcome self-doubts
"And there you have it! ACADEMIA – SO BIG AND SCARY! But let's not paint the devil on the wall. Let me tell you a story! Being a person who easily grows bored of everything and having my first experience with corpus linguistics, a method in linguistics, I knew I needed an interesting project to stay focused. Who said that science cannot be fun?
Letting my fantasy flow, I finally settled on the topic, researching the phenomenon of espionage discourse in James Bond movies. Working on one of my favourite characters ensured that I would I work diligently. What you learn can also extend to your personal life i.e., your hobbies.
A friend of mine had to learn a programming language called Python. He then came up with his own project: writing an algorithm that helped classify his favourite Magic cards. I don't need to say that his programming skills are amazing now.
I think the best way to be successful and motivated in academia is to be inspired by what you do. Think of a project that you are genuinely interested in! This way, work turns into leisure. That's my biggest take away from the years I spent studying!"
Choosing a topic that you are passionate about is an important aspect when it comes to academic research. This is how you can use your so-called intrinsic motivation in your favor. Moritz decided to focus his research on the image of women in German rap – with surprising effects …
Moritz,
Digital Philology B.A.
The advantage of a term paper is: You can, within a framework, write about whatever you want! The only important thing is to be creative and ideally to include your own interests.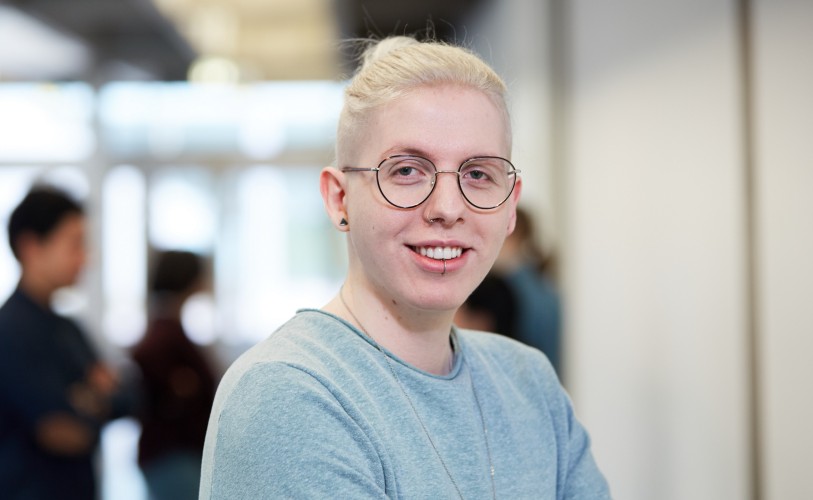 Picture: Britta Hüning
The basis: your own interests
"If you study a non-technical subject at TU Darmstadt like myself, you are probably going to write a lot of term papers. Here you are often required to incorporate your own research interests and new ideas, which is not always easy. Some of my fellow students always had a hard time writing a term paper and doing the related research, because they were not interested in their topic. But that is exactly the advantage of the term paper! Within the framework you can write about whatever you want! The only important thing is to be creative and ideally to include your own interests. An example: I attended a seminar with the topic "Text Analysis and Gender" and my term paper consisted of an investigation of the image of women in contemporary German rap. So, I was able to combine the content and what I learned in the seminar with an interest of mine and read into the research on rap. I even took it up a notch and wrote my bachelor's thesis on a topic concerning German rap. Writing about your own interests is great because you are motivated to see it through. Usually you already have a good basic understanding of the topic, which saves time in research! Furthermore, you get new insights and perspectives on a topic that you would never have gotten otherwise.
I most certainly had fun writing the paper, but including your own interests in your research also has the disadvantage that you get a different approach to the topic afterwards: I listen to rap much differently now, because I pay attention to other things and my taste has changed subsequently. Therefore, you should also be careful not to overdo it!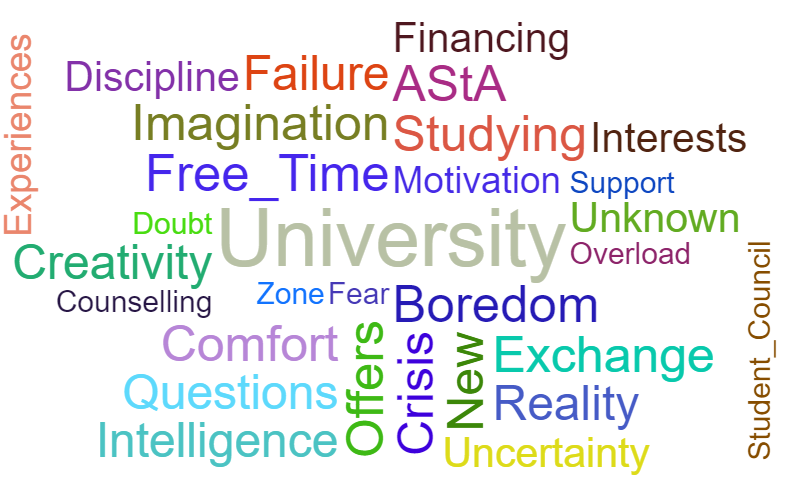 I hope I could get the fire burning within you with my perspective to also explore a somewhat "wilder" or more unusual topic. But always make sure that the lecturer approves your topic and gives you feedback on how you can implement it in the seminar!"
As fun as it is finding a topic: Richard points out that it is important to find reliable sources and people, on whom you can rely on to get proper help and guidance, as you venture into the world of academia.
Richard,
Biology and Chemistry Teaching at Secondary Schools
Mentoring programmes were created to make the start easier.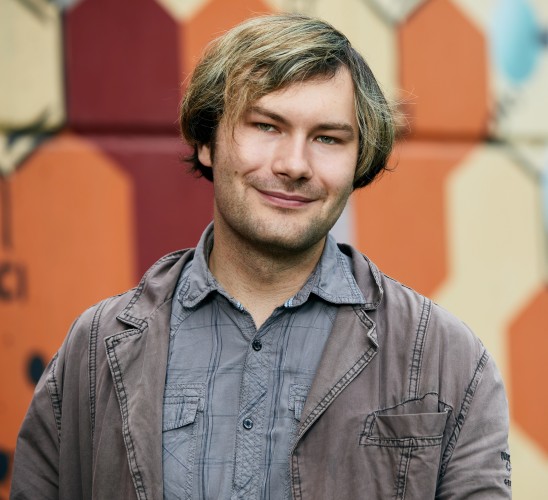 Picture: Britta Hüning
Use support offers
"University can be overwhelming for freshmen. This is where mentoring programmes come into play. Senior students or professors take their time to answer questions concerning the university and furthermore teaching them study techniques and how to manoeuvre the life at university. You will be introduced to the programmes that are available to you at the beginning of your studies. If you missed them, you can also ask your faculty members or the study office. They can lead you to the right places."
Catalina has some more tips for you on where to get help and support.
"On the path of our studies, we often come across various problems, difficulties, ask questions and look for answers to them. Starting with various little things up to topics that influence your further professional activities. We turn to various people and organizations in search of help. One of the organizations trying to answer all interested questions and help students is AStA – the General Student Committee (Allgemeiner Studierendenauschuss). They are committed to the interests of the students and offer many support opportunities as well as advice."
Academia may not be the right choice for everyone and it requires a considerable amount of effort. However, it can also be extremely rewarding. From developing new skills, shedding light on an interesting issue, combining your passions with scientific methods, or simply stumbling your way around it, academia is as versatile and complex as it gets. The most important thing to remember is that you are not alone. Various support options including your fellow students, can help you get the hang of it and feel safe, knowing that you are allowed to make mistakes and learn from them. So, are you ready to get cracking?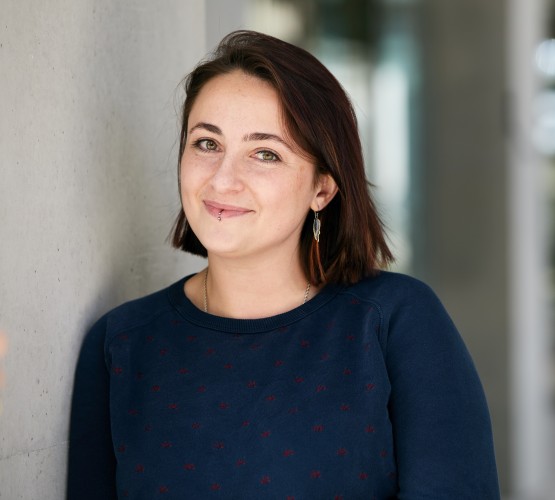 Picture: Britta Hüning
Masha
Hey! My name is Masha and I'm doing my master's in Data and Discourse Studies. It always takes long to explain what exactly I am studying. My program is a kaleidoscope of disciplines and methods, which are weirdly and fruitfully intertwined together. For me it is a fusion of hobby and profession: languages, history, programming, philosophy! I love it how we mix approaches trying to gain this voluminous image of our world.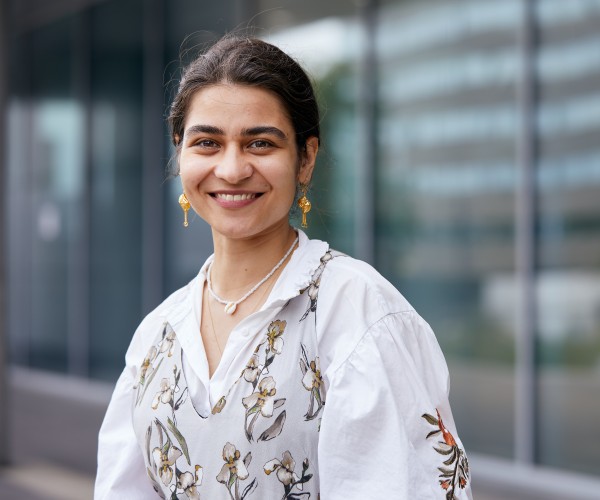 Picture: Britta Hüning
Ravan
Hello, my name is Ravan and I study civil engineering. Even though the study program was challenging for me from time to time, I took home several senses of achievement that helped me to develop personally. With a lot of patience, discipline and ambition, I finally learned the right way of studying. Originally, my plan was to graduate much earlier until I learned something important: If something doesn't go according to plan, you don't know the plan.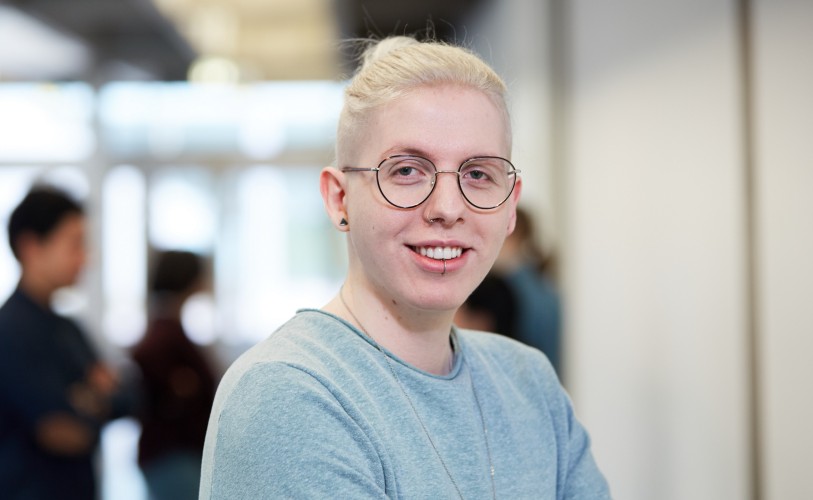 Picture: Britta Hüning
Moritz
Hey, my name is Moritz and I'm studying Digital Philology at the TU Darmstadt. You can find out here why I chose such a specialty degree programme and why I especially profit from and enjoy working together with other departments. Maybe we'll run into each other at TU Darmstadt on Campus Stadtmitte or we'll get to know each other through my work on the faculty's council and as a member of the university student council. If you see me around, please feel free to say hi!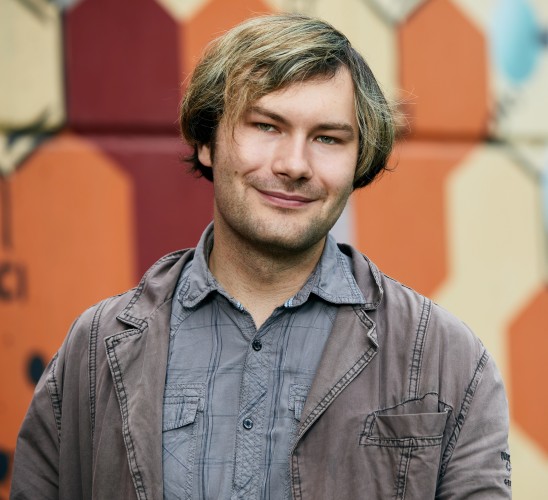 Picture: Britta Hüning
Richard
Hello! My name is Richard and I am studying biology and chemistry to become a teacher at secondary schools. Becoming a teacher is my dream job. By combining my science subjects with sociology, education and psychology, I look at many exciting questions from different perspectives during my studies. I love to support other people in their endeavours.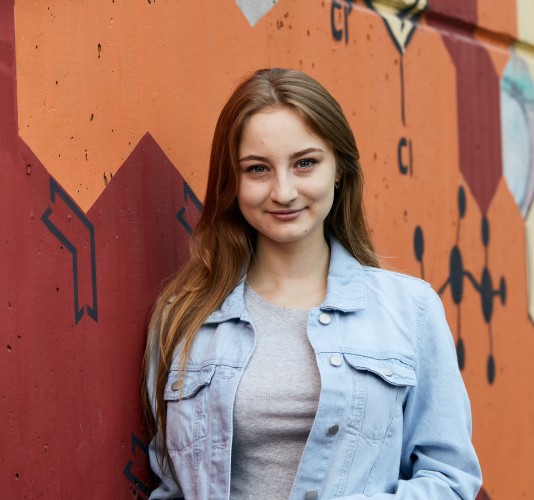 Picture: Britta Hüning
Catalina
Hello, I'm Catalina! The Technical University Darmstadt is one of the best technical universities in Germany and is part of the TU9 university network. My degree programme offers a wide range of subjects from different fields. In addition, the university is located in a science city and there are many research opportunities. That's why I chose this university.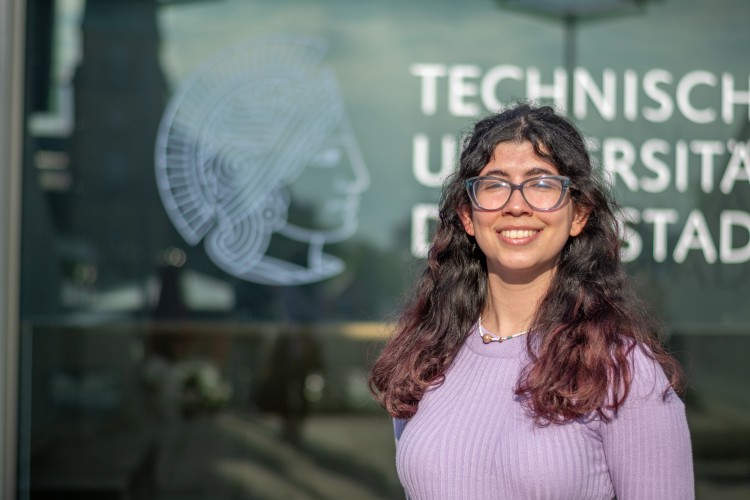 Picture: Juan Aleman
Christina
Hey! I'm Christina and come from Greece. Right now, I'm studying Computer Science and I chose TU Darmstadt because it provides the perfect combination of innovation and learning opportunities. I find Computer Science very interesting because there is always something new to learn and discover!