Published: Wintersemester 2023/24
Viktoriia,
B.Sc Architecture
Hi, I'm Tori! Experience the beginning of your studies at TU Darmstadt with me. In my Ersti-Blog, I'll be sharing my experiences and challenges with you.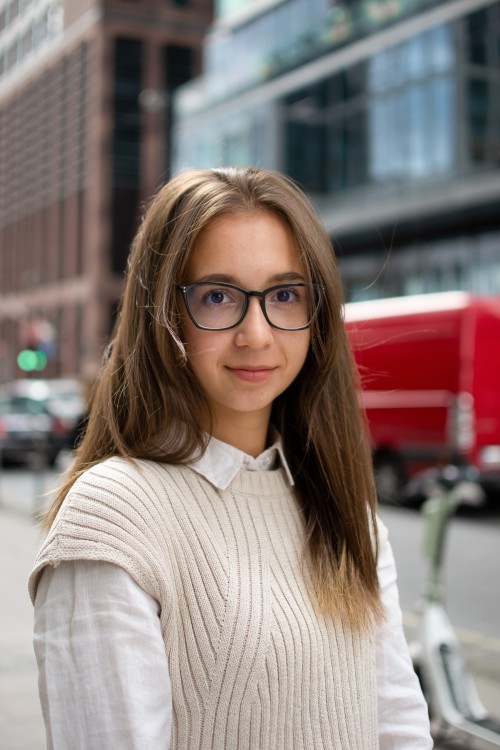 Picture: Viktoriia
#1 What this blog is about
Published 7th November 2023
Ever since I was a child, I have dreamed of becoming an architect because I can create art with my own hands. Over time, photography became an integral part of my life and I was able to combine my two favourite pastimes.
In summer of 2022, I moved to Darmstadt and got to know the TU. At the Studienkolleg at TU Darmstadt, I prepared myself for studying in Germany. As a Ukrainian, that helped me a lot with my integration into German society.
I'm here for you and I'd like to recommend the Ersti-Blog to you, so that we can take a look behind the curtains in the life as a first-year student ("Ersti").
What is this blog about and why is it worth your attention?
If you are looking for a suitable university for you, or if you already have specific information about the TU and Darmstadt, if you are struggling with finding a place to live or problems with the German language, follow this blog regularly to find solutions to the challenges ahead and get tips from me!
Together we will take a photo tour of my Lichtwiese campus and the Stadtmitte campus. I'll show you how future architects work and how designs are made. I'll tell you how cordially TU Darmstadt welcomes and supports first-year students and what opportunities are offered to you as TU students.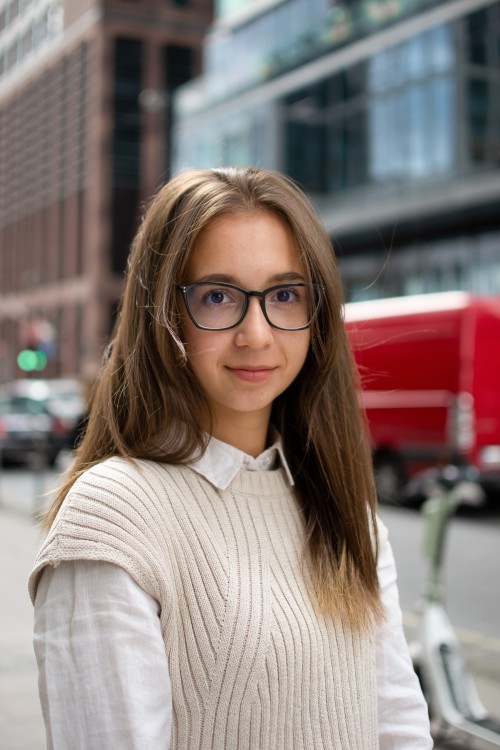 Picture: Viktoriia
Viktoriia
Hi! I'm Tori, I study architecture at TU Darmstadt. Before starting at TU, I went to Studienkolleg to prepare for university in Germany. When I got my admission from TU, I was really happy. I will regularly blog about my start at TU as a #studentofTUdarmstadt. What inspires me every day are the many different people in the diverse and scientific Darmstadt.