Published: 07. August 2023
Castle
You already know that you can study in the palace in the city centre, right? If you don't, then be sure to read this article . There you will find all the important information about the Residenzschloss in Darmstadt. However, the palace is not only the home of the Department of Social and Historical Sciences, but also of numerous parties.
The palace garden, which is open from April to September when the weather is good, and is run by the AStA, invites you to its sunny beer garden. Whether you're looking for coffee, Aperol Spritz, beer or small sweet delicacies, you will find everything you need in the Schlossgarten. Due to its quiet location and its cozy ambience, the Schlossgarten is popular among locals and students as well as tourists.
You can even regularly find concerts and other events in the evening, so you can enjoy your cool drinks while letting yourself be indulged culturally. The Schlossgarten is an space for both students and non-students who live in the city. However, only students of the TU Darmstadt work in the Schlossgarten. Another meeting point for Darmstadt residents is the Schlosskeller, about 30 meters away from the Schlossgarten. Here, uni department parties and other events take place at regular intervals. From techno, disco-fox to jam sessions and 90s music, there really is something for everyone here. If you are interested in the palace and both venues, you can find more information on the website of the Schlosskeller as well as on the website of the Schlossgarten.
Quadratmeter-Café
Whether 221qm, 128qm or 257qm – the 806sqm in the heart of Darmstadt offers numerous possibilities to take a break from everyday university life. And best of all: it is located directly on the Stadtmitte campus behind Karo 5! A coffee, a tea or an iced lemonade during a well-deserved break? No problem for the Quadratmeter-Café, which is also run by the AStA. True to the motto "From students for students", the 221sqm café is the perfect place to take a break from studying in a cosy student atmosphere on cool retro couches, and without breaking the bank! A great spot for students!
At 806qm, the hospitality doesn't end in the evening. In the basement of the café there are other rooms where student council parties and concerts take place regularly. For the party animals among you, the location is converted into a club from time to time, where the main genres are techno and house music. Find out here what events you can expect in the coming weeks and months.
Pub Square in the Martinsviertel
Did you know that Darmstadt has a so-called magic pub district in the Martinsviertel? If you walk along Heinheimerstrasse, Dieburgerstrasse, Mauerstrasse and Lauteschlägerstrasse, you will pass more than 10 pubs and cafés within 10 minutes.
These invite you to linger, so that you can end your evening with your friends after a stressful day at the university. In these pubs you will also find typical Hessian drinks, so that you can come into contact directly with Hessian culture as a non-local.
In some pubs, various events take place at regular intervals. Just drop by and spend a nice evening with your friends and maybe, just maybe, we'll see each other in one of the numerous pubs in the magical Darmstadt pub district.
Did you know that the Hessian cider culture has been added to the UNESCO list of intangible cultural heritage in 2022? This culture also includes the Laternchen, a mixed drink made from apple wine and cherry liqueur, which is served in a Maßkrug in Hesse. Normally, however, the cider is drunk from a "Gerippten," a drinking vessel with a diamond-shaped outer structure.
Goldene Krone
Anyone who studies in Darmstadt knows the "Goldene Krone". Lovingly called "Krone" in Heiner slang, it is the foundation of Darmstadts night-life and offers versatile stages for live music, theatre performances, comedy shows, karaoke and much more. Whether you are looking for an entertaining evening or looking to become artistically active yourself, the Krone stands for diverse events and activities.
In the club on the right side of the main building, a varied atmosphere with different dance floors and rooms on two levels is offered, where you can dance the night away. Throughout the semester there are also regular department parties, where you can let your hair down in the 80s, Halloween or beach party mottoes.
I hope these examples have illuminated just how many night-life options there are in Darmstadt. And we are only scratching the surface with these spots… Since we can't explore every single location, we invite you to explore the night-life in Darmstadt yourself. It's worth it!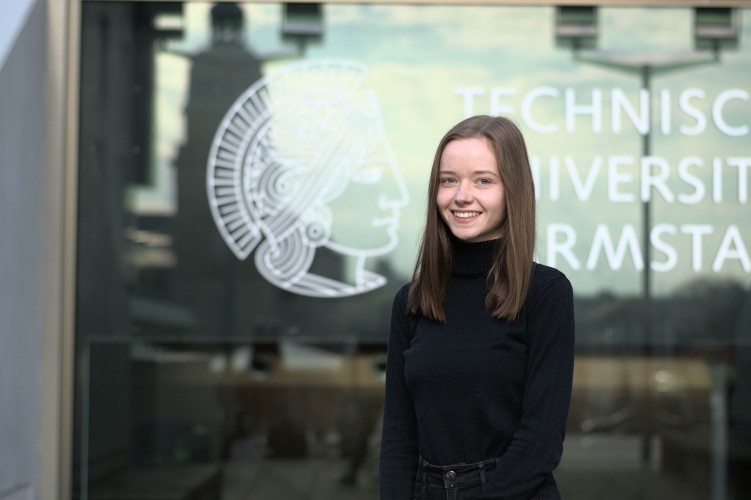 Picture: Juan Aleman
Kathrin
Hey, my name is Kathrin and I'm studying Business Information Systems in my bachelor's degree. I'm originally from Stuttgart and I chose this study programme because the combination of economic knowledge and an IT background has great future potential but also offers many exciting topics due to the progressing digitalization.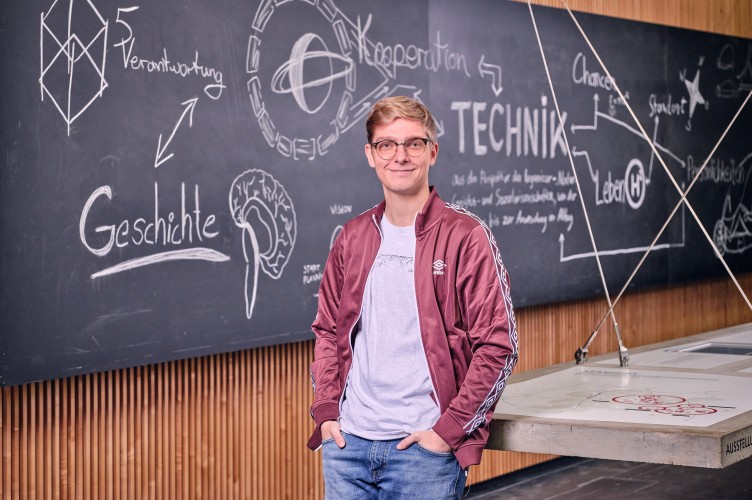 Picture: Stefan Elges
Steven
Moien! My name is Steven and I am currently pursuing a Master's degree. I study history with a focus on modern history/history of technology. Before that, I already studied History & German Studies in the Joint Bachelor of Arts. My degree programme has a strong interdisciplinary orientation. This gives me the opportunity to gain insights into other disciplines. In this way, I can broaden my experience horizons and get to know new people.