Site map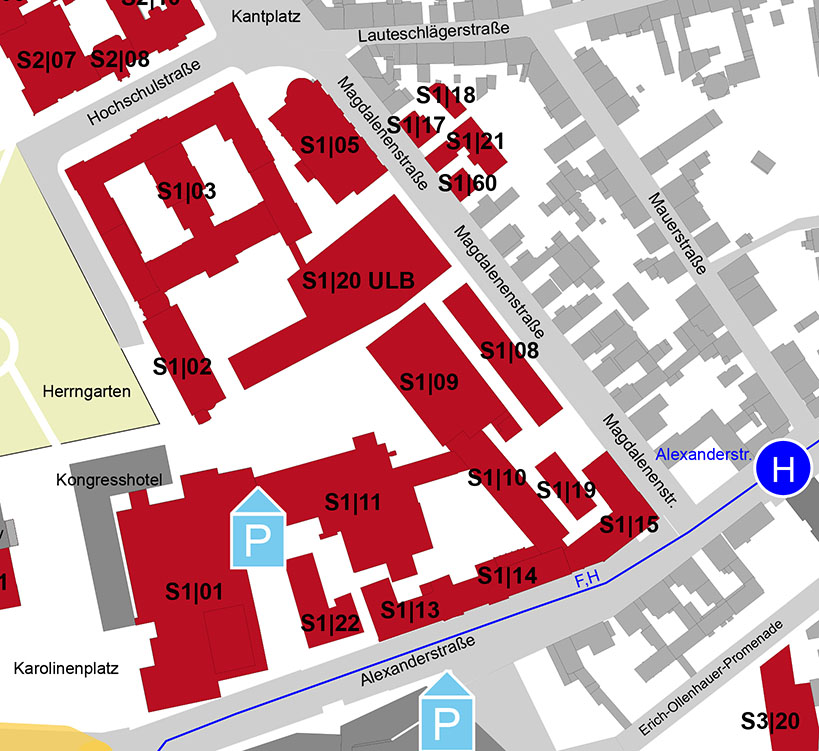 Magdalenenstraße 6
the building is under renovation
Hochschulstraße 14
Association of University Groups at TU Darmstadt e.V.
Hochschulstraße 6
Lecture Room
Learning Centre
Hochschulstraße 4
Lecture Room
S2|10 Institute Building
Hochschulstraße 2 Renovation
Schlossgartenstraße 4
Renovation
Renovation Works Castle
Due to extensive renovation work in the castle, the church courtyard and the passageways will be closed from 13.07.2015. The castle museum and the castle garden cafe-bar on the bastion are still accessible via the entrance Karolinenplatz.
Landgraf-Georg-Straße 2
in Renovation
Werner-von-Siemens-Straße 2