Published: 3rd February 2022
Running in a Winter Wonderland
For Polina, running is an all-year-round activity and the cold season is no excuse to stop running. According to her (and science), running increases the body's internal temperature – which means you don't freeze easily. She also has lots of tips and tricks up her sleeve and is happy to share them with us.
Polina,
Linguistic and Literary Computing M.A.
In winter, running can literally be very refreshing and it gives me a huge energy boost at the same time – try it out for yourself!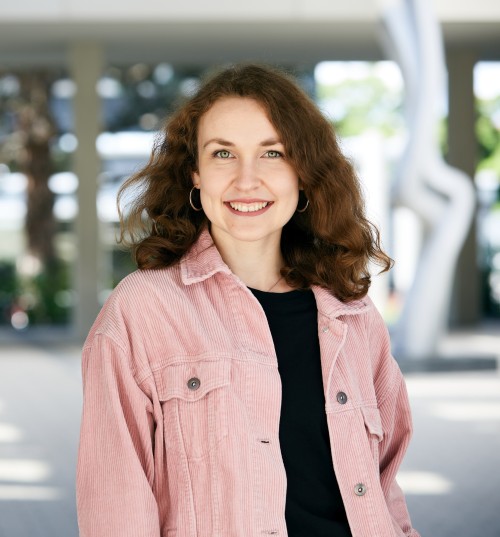 Picture: Britta Hüning
"The special thing for me is the temperature change – when running it feels 10 degrees warmer than it really is, that's why you usually don't freeze (you should always keep the temperature aspect in mind when looking for suitable running clothes).
A real treat is when I catch the winter sun while running. But snow can also be very cool – it's the contrast that makes it.
I, for one, find that running is more than a sporting activity to relax. It's a precious time for me, when I can fully dedicate myself to my thoughts without being distracted. Or simply put my brain in stand-by and enjoy the peace and quiet – that's how it works.
As a hobby runner, I appreciate places where I can cover a longer distance without having to run in circles. The Oberfeld is a perfect location for this! There are many different routes – both asphalt paths and forest paths (everyone has their preferences) and you can see the beautiful Rosenhöhe – just brilliant!"
Winterwalk in the Fasanerie
If you are looking for a quiet pace and want to relax, Richard has a good suggestion: a walk through the forest. Walking and hiking is not only good for your health, it is also good for your soul and you learn to appreciate nature.
Richard,
Biology and Chemistry Teaching at Secondary Schools
To escape the noise from city, university, or work I love to take long walks in the forest.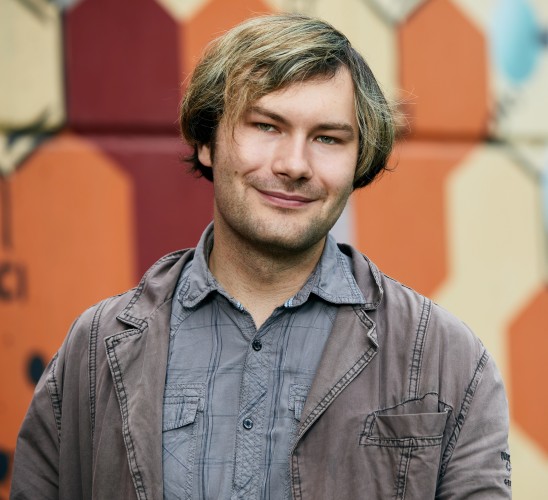 Picture: Britta Hüning
"Luckily there are forests right around the corner in Darmstadt. Northern from the student dorm "Karlshof" is the Fasanerie – a beautiful forest with many trails waiting to be discovered. In the centre of the Fasanerie, an obelisk stands tall representing a monument in honour of the forest scientist Georg Ludwig Hartig.
In the north you'll find the historic hunting lodge ("Jagdschloss") of Kranichstein. There you might find information boards about the historic hunting grounds of Darmstadt.
To the east is the Steinbrücker Pond. In between many information boards about protecting the environment you can marvel at the beautiful pond.
It's possible to plan walks in the Fasanerie for around one hour.
In summer you might also lay down on the meadow and just switch off."
Sport on ice
Arya went to an ice rink in Darmstadt for the first time and tried out skating. He tells you here what other options there are on the ice:
Arya,
Tropical Hydrogeology and Environmental Engineering M.Sc.
What could be better than skating on ice, playing Hockey in Winter, or watching the great Landesliga Ice Hockey games?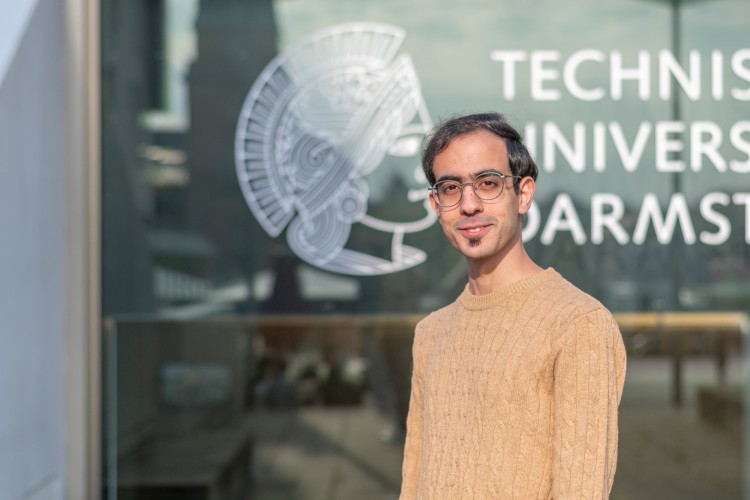 Picture: Juan Aleman
"All of these are possible when you visit the Ice Rink Darmstadt. I was lucky to make this dream come true and enjoy skating on the ice for the first time. You can go and enjoy Ice skating for fun if you are experienced or you could also book a training session as a beginner. Good news for students like me, is that you can buy tickets for a reduced price and there is a Tram station (Tram lines 4 & 5) right in front of the ice rink. Don't worry if you don't have the ice hockey kits. You can simply rent them there."
Work (out) from home
If you don't like the cold weather but still want to stay in shape, then do what Christina does: she prefers to train at home. It's convenient and requires little effort. Especially if you are short of time and money, training from home is an easy solution.
Christina,
Computer Science B.Sc.
The only tools you need for a home workout are YouTube and a little motivation.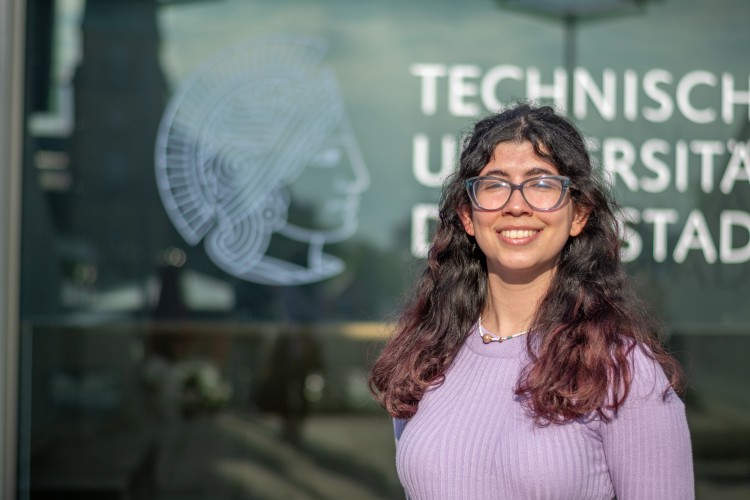 Picture: Juan Aleman
"Any living space can easily transform into a fitness studio, without even having to buy equipment!
The only tool one needs is YouTube and a bit of motivation. From dancing workout videos and beginner's guide for yoga to (even) weightlifting, there are many options available, that provide a fun and free activity. By using books, water bottles, or one's couch, weightlifting and crunches, as well as other exercises, can be easily done.
On top of that, most of these workout routines are apartment-friendly, meaning they can be done without causing any disturbance to neighbours. One tip to achieve that would be to work out on a carpet, to reduce noise."
Gym
If you want to work out somewhere other than at home but don't feel like being outside, Catalina has the answer: a gym! But the goal is not just to meet beauty standards, but to do something good for yourself.
Catalina,
Biomolecular Engineering B.Sc.
I like going to the gym not only to maintain my physical shape, but also my mental state. The development of discipline and willpower is an integral part of my training. It's also a great chance to meet new people, so it also develops a social skill.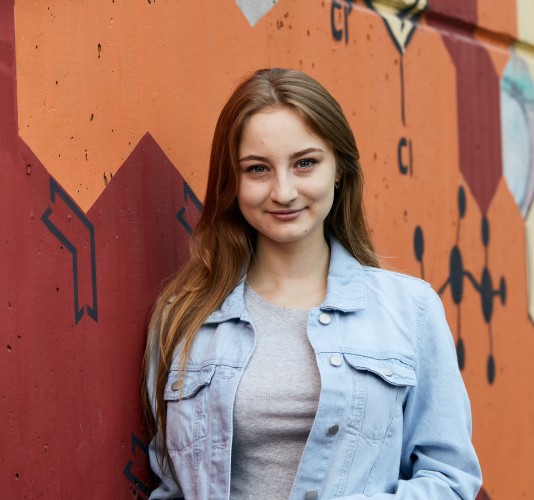 Picture: Britta Hüning
"Today, most people pay special attention to a healthy lifestyle. Including physical activity. To get yourself in good physical shape, you often have to invest a lot of effort. But not always training is limited to doing some physical exercises at home. Many also choose fitness rooms in order to exercise regularly. Using training equipment has a positive effect on the entire body. You can improve blood circulation, normalize the work of the heart muscle and circulatory system. Immunity is strengthened, which is the best prevention of many diseases. In addition to the fact that in the gym you can perform various workouts using various training equipment, you can also get bonuses such as developing discipline and meeting new people. People in the gym are united by a common goal – sports. In summary, training at a gym is a great way to stay fit, meet like-minded people, and develop your body and spirit."
Unifit – the Fitness Studio of TU Darmstadt
It doesn't have to be an expensive, private gym – the Unisport Center of TU Darmstadt has an affordable alternative for you: Unifit! First-class fitness equipment, comprehensive training support by qualified staff and student-friendly contracts are a matter of course – that means you get a fair membership without admission fees and without gagging contracts. The special feature: there is even a sauna!
Sports courses at the Unisport-Zentrum (USZ) of TU Darmstadt
Working out in the gym is a great idea. And we already understand why that is. If you've already decided to do sports, but don't know exactly what and where, check out the Unisport-Zentrum (USZ) at TU Darmstadt. The USZ offers a variety of different sports courses, from aerobics to Zumba, swimming or horseback riding. Currently, you can also attend courses online.
Polina,
Linguistic and Literary Computing M.A.
What I find particularly great is that the courses are very motivating. You don't train alone, but you do all the exercises together with others and motivate each other. At home alone, I would never train non-stop for an hour or do burpees for 2 minutes at a time.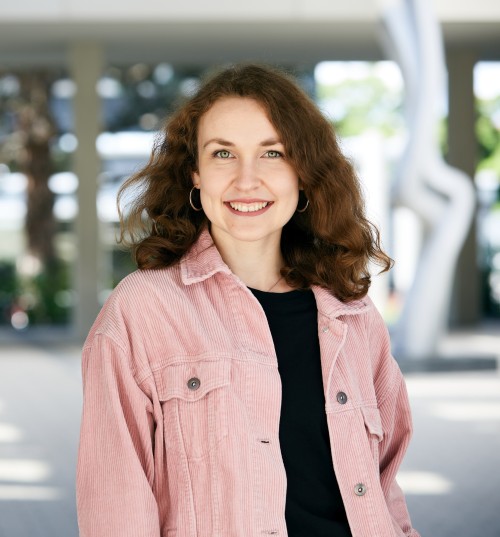 Picture: Britta Hüning
"Long dark winter evenings can be really uncomfortable, and motivation for a run or a walk is often limited as a result. USZ classes are ideal for such days – it is bright, warm, sociable and always busy there. Personally, I prefer dynamic group classes like Schwitz-Fit or Power-Fit, which really get my body and mind going. The mix of cardio and full-body workouts with your own weight is very intense and challenging – a super balance to sitting in front of a screen forever. Rhythmic music creates a relaxed (almost party) mood, and that's exactly what I need after a long (and not always stress-free) day.
If cardio workouts don't appeal to you – no problem! The range of USZ classes is huge – from yoga and Pilates, to dancing, to martial arts and team sports. There is something for every taste. The prices are very moderate, and the dates can be easily combined with the class schedule. And the most important thing – muscle building, better condition as well as good mood are guaranteed!"
Live and online Sports courses at the University Sports Center (USZ)
If you need a trainer to support and guide you during your workout, the Unisport-Zentrum (USZ) of the TU Darmstadt is there for you! It offers a range of online courses such as dance classes like Zumba and Jazz, muscle training and even self-defense! The online courses at the USZ combine the best of both worlds: Working out under the guidance of a professional without leaving home!
An overview of all live and online sports courses is available at the USZ website. There are indoor and outdoor offers and sometimes even excursions.
Bouldering
If you want to try something more than a gym, you can also try bouldering. Bouldering combines technique, strength and problem solving. It is also a very communicative sport, as it is often helpful to solve bouldering problems together. A surge of positive emotions is guaranteed. David will tell us more about this exciting sport.
David,
Mechatronics M.Sc.
What I particularly like about the sport is that bouldering combines technique, strength and problem solving. It is also a very communicative sport, as it is often helpful to solve bouldering problems together. This also makes it easy to meet new people while bouldering.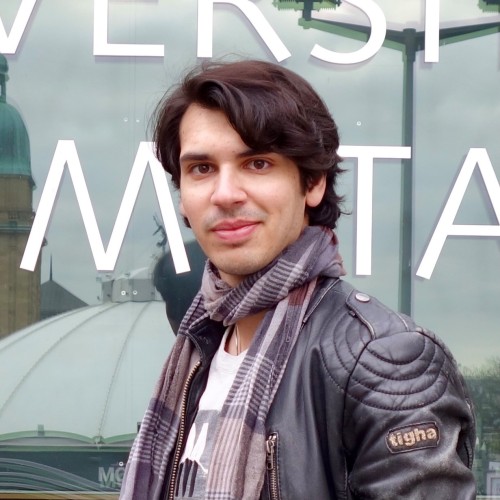 Picture: Privat
"A popular sport to do in Darmstadt is bouldering. It is a form of free climbing which is performed on small rocks or artificial rock walls. As the boulder problems are relatively small in height, they are performed without ropes. It can be done outdoors and indoors the whole year, however, climbing outdoors in winter could be slightly tough. There are two indoor bouldering gyms directly in Darmstadt: the "Boulderhaus" (only for bouldering) and the "DAV Kletterzentrum" (for bouldering and climbing). Another bouldering gym, named "Studio Bloc" can be found in Pfungstadt. Personally, I frequently go to the Boulderhaus and many of my friends do as well. Usually, there is a small workout area and the possibility to get food and drinks in a bouldering gym.
As we have a strong bouldering community in Darmstadt, there is a high probability that some of your mates perform this sport – at least once in a while. What I especially like is that bouldering combines technique, strength, and problem-solving challenges. Also, it is a very communicative sport, as you can talk about the boulder problems with other people to solve them together. This makes it easy to get in touch with new people. If you plan to go bouldering on a regular basis, you should consider buying your own boulder-shoes and optionally a chalk bag (or just chalk in a bag :D), as renting the equipment at the respective location is very pricy. A monthly subscription usually costs 40-60 Euros for students and is often sensible if you want to go more than one time a week."
Summary
Though the nights last longer and the weather is colder, there are many sport activities in winter that you can try, either alone or with friends. Working out during winter doesn't have to be a chore or time spend in misery. The activities listed above prove that everyone has different needs, likes and dislikes, but you can almost certainly find a new hobby to try that will fit you and your wants. So, what are you waiting for?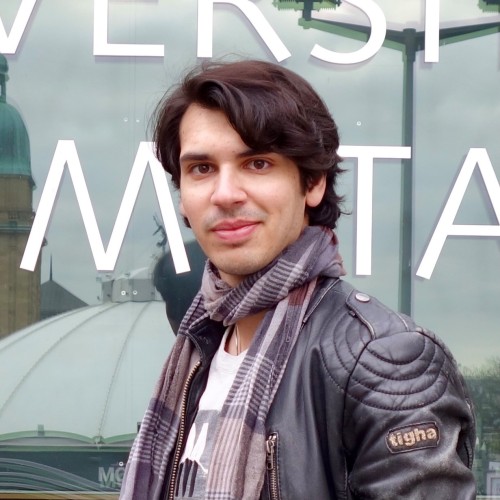 Picture: Privat
David
Hi, I'm David and I'm studying mechatronics (M.Sc.) with a specialisation in robotics at TU Darmstadt. The new, future oriented specialisation robotics perfectly matches my interests. I'm especially interested in cutting-edge research-topics like robot learning, in which TU Darmstadt takes a leading role.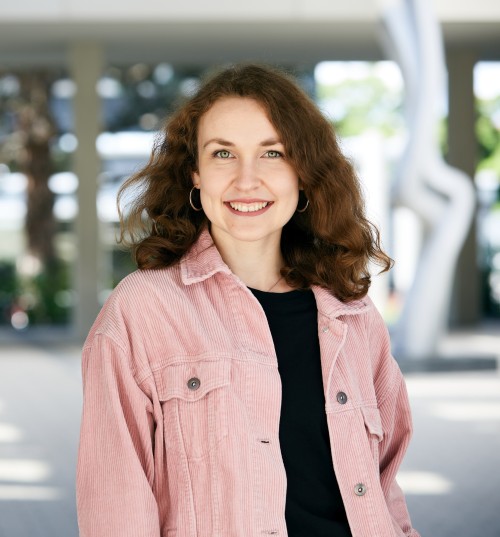 Picture: Britta Hüning
Polina
Hi, I'm Polina and I'm studying the master program "Linguistic and Literary Computing". The study program is very interdisciplinary, which is challenging and fascinating at the same time. Furthermore, it offers excellent future perspectives. I like this mix of the linguistics and computer science, and also the possibility to study in two languages – German and English.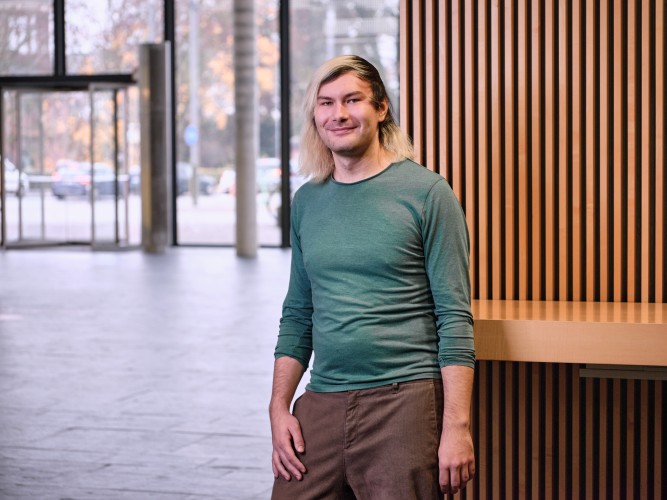 Picture: Stefan Elges
Richard
Hello! My name is Richard and I am studying biology and chemistry to become a teacher at secondary schools. Becoming a teacher is my dream job. By combining my science subjects with sociology, education and psychology, I look at many exciting questions from different perspectives during my studies. I love to support other people in their endeavours.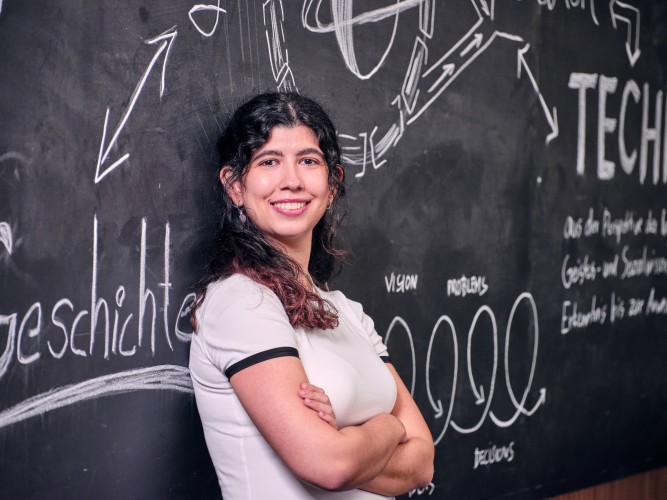 Picture: Stefan Elges
Christina
Hey! I'm Christina and come from Greece. Right now, I'm studying Computer Science and I chose TU Darmstadt because it provides the perfect combination of innovation and learning opportunities. I find Computer Science very interesting because there is always something new to learn and discover!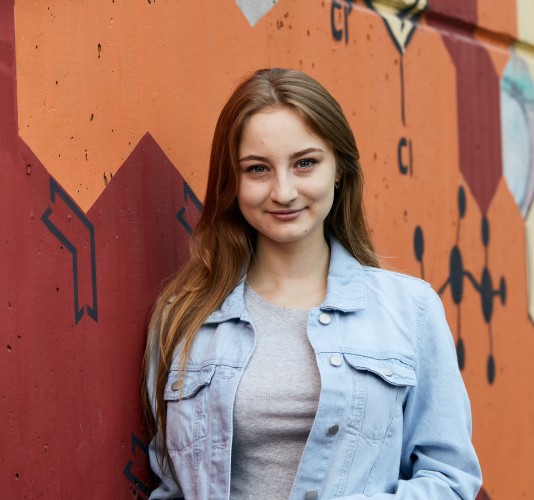 Picture: Britta Hüning
Catalina
Hello, I'm Catalina! The Technical University Darmstadt is one of the best technical universities in Germany and is part of the TU9 university network. My degree programme offers a wide range of subjects from different fields. In addition, the university is located in a science city and there are many research opportunities. That's why I chose this university.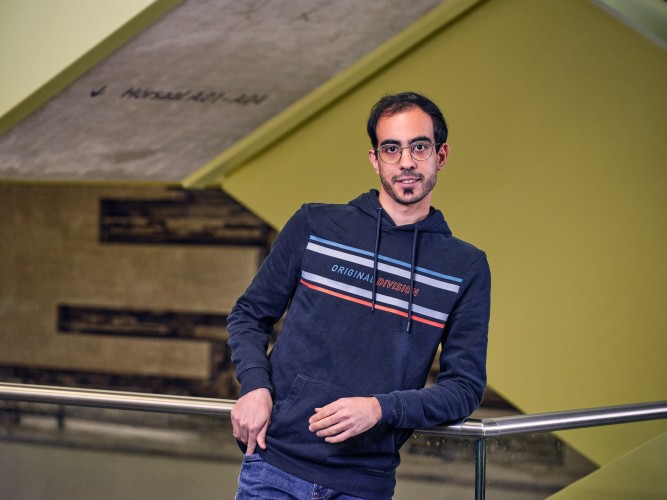 Picture: Stefan Elges
Arya
Hey there! I'm Arya and I'm a master's student in Tropical Hydrogeology and Environmental Engineering at TU Darmstadt. I've always been passionate about innovation, teamwork, Start-up work environments and how to keep nature safe and sustainable. These elements form the main topics for our master's program and they match my ambitions and goals for the future. This ultimately encouraged me to apply for the programme at TU Darmstadt, whose home is also known as the "city of science".