Published: October 6th, 2023
Lamia Chérif,
Employee for university cooperations and sponsors for ArbeiterKind.de Hessen
In Germany, educational careers are still closely linked to the parental home: Out of 100 children from non-academic families, only 27 enroll in academia, although twice as many graduate from high school.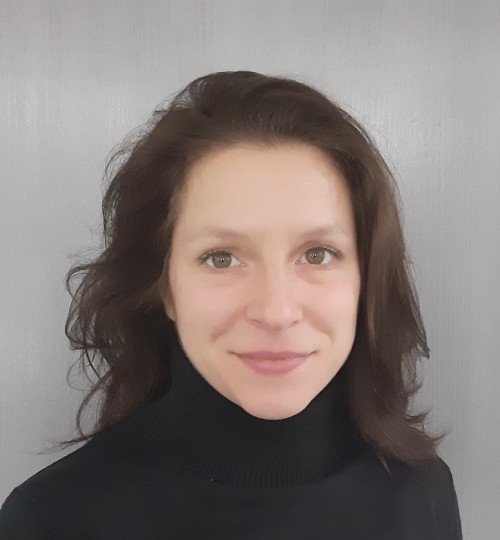 Picture: Lamia Chérif
What does it mean being the first in your family to study?
Unlike for children of parents with an academic background, for those whose parents did not go to university, studying is not automatically their next aspired chapter in life. According to Lamia Chérif, an employee for university cooperation and promoter for ArbeiterKind.de Hessen, first-generation students often lack educational role models who can make the meaning and background of studying tangible and thus attractive to them, and who can tell them about their own experiences.
And the figures confirm this: According to ArbeiterKind.de, a non-profit organization that supports first-generation students in their studies and with which TU Darmstadt cooperates, only half of all high school graduates from non-academic families decide to study at university. There are also clear differences between children from academic households and those who complete their studies: While 43 out of 100 students earn a master's degree, only 11, of first-generation students do so.
Tip
These courses are particularly popular among first-generation students
Students from non-academic households appear to particularly choose degree programs that are linked to a specific occupation, such as teacher training or engineering. This is often related to the fact that these degree programmes provide a clearer job picture for the families of first-generation students than more abstract degree programmes such as languages, art or music.
Richard,
Biology and Chemistry Teaching at Secondary Schools
Everyone was very happy that I started studying.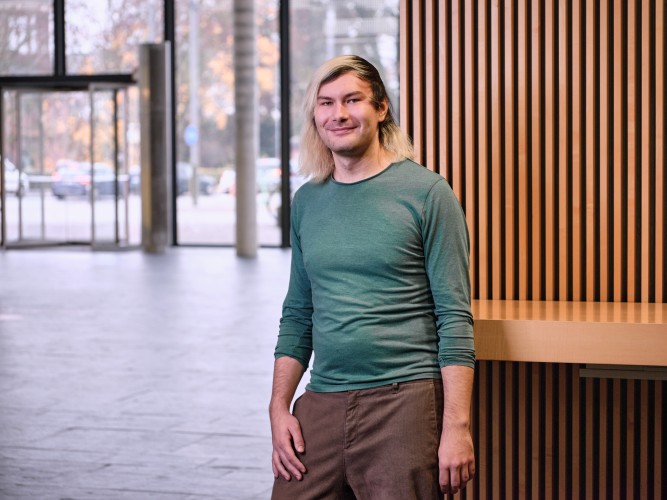 Picture: Stefan Elges
Steven,
M.A. History with a focus on modern history/history of technology
My parents always told me to do what I enjoyed and basically supported me − both morally and financially.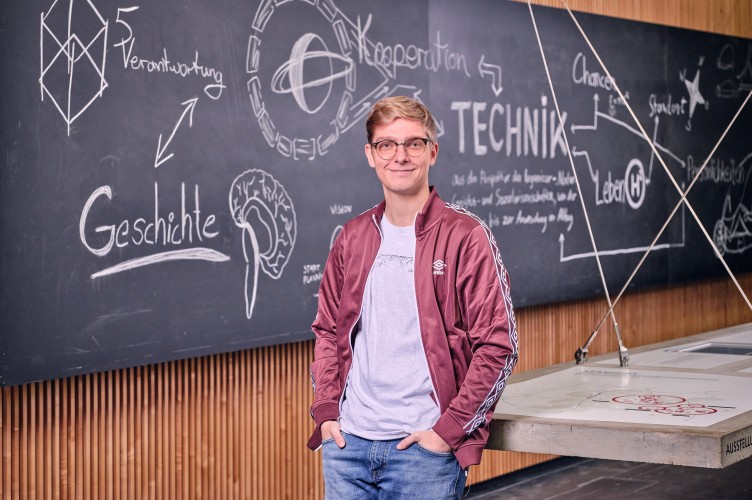 Picture: Stefan Elges
Support is the key
Family support has a big impact on whether you choose to go to university. That's how our Ambassadors Richard and Steven experienced it as first-generation students: They received encouragement for their decision right from the start.
It's important that parents, even if they haven't had a student experience themselves, encourage their children to consider university as a educational opportunity and support them in their curiosity and desire to study. And such support can come in a variety of forms:
Informing together about the varying study options
Moral support on the way from application to admission and beyond
If possible: Financial support in the first period until life as a student has settled down and a part-time job has been found
Gather information together about financing possibilities such as BAföG
Always give the signals "You're doing well!" and "You can do it!" so that you can study with a good feeling
Richard,
Biology and Chemistry Teaching at Secondary Schools
Being self-relient can be a big challenge. I sometimes felt like I put my foot in my mouth in every possible way. That was the most challenging part in the beginning, but it also taught me a lot and I grew from it.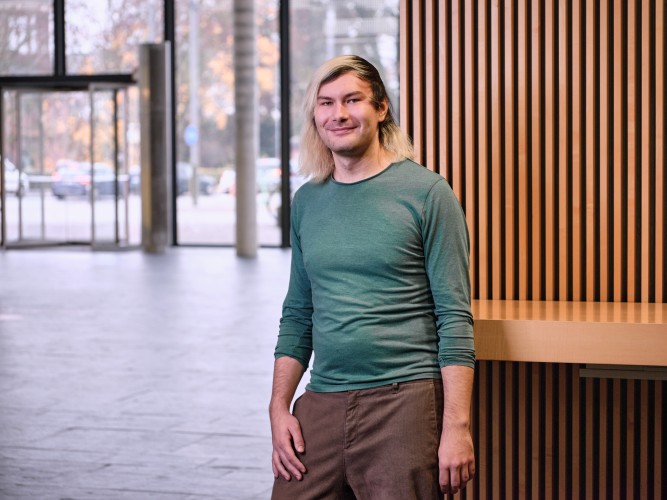 Picture: Stefan Elges
Steven,
M.A. History with a focus on modern history/history of technology
Take time for yourself in the first month and figure out how you want to handle studying. Everyone else is also just figuring it out at first, and finding ways on how to manage the first time.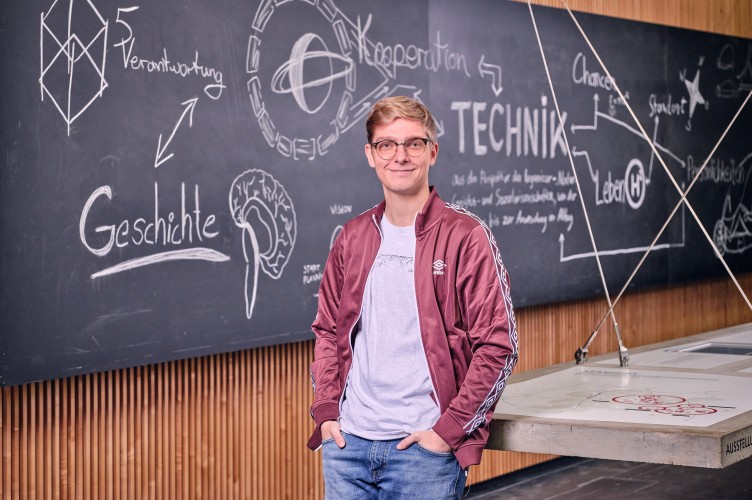 Picture: Stefan Elges
Finding your way in an unfamiliar environment
You've taken the plunge into the unknown and gained admission to your desired degree programme. But how do you prepare for your first semester if you have no idea what studying is like and don't know anyone who can show you the way? Ambassador Richard remembers that he put his foot in his mouth a few times, especially when it came to bureaucratic matters. It is important that you look for like-minded people or more experienced students who can help you with your questions. And most importantly: everyone has the same questions! Even for students with an academic background, many things are new, so don't be afraid to ask.
How and when will I receive notification that I have been admitted to my degree programme? What requirements do I have to meet? And what is the best way to find an apartment or a room in Darmstadt? You can find answers to all these questions and much more on our blog, such as helpful information about the perfect start to your studies and a sneak preview of the TU Darmstadt campus tour .
Orientation events
The orientation week, short OWO, is one of the most important weeks of the entire study programme for first-year students. Here you will learn what you need to know to get started in student life, discover Darmstadt together and make direct contact with other first-year students and more experienced students. The orientation week for the winter semester usually takes place one week before the semester starts in October. A list with links to the OWOs of the individual departments can also be found on the website einfachsTUdieren of TU Darmstadt.
It is also worth taking a look at the website of the ArbeiterKind.de group Darmstadt. Volunteers and first-generation students accompany prospective students, first-semester students, and students in advanced semesters in monthly online meetings and answer questions about studying in the first generation.
Richard,
Biology and Chemistry Teaching at Secondary Schools
No matter how you might be put under pressure by your family, you know best what you really want to do and what's good for you.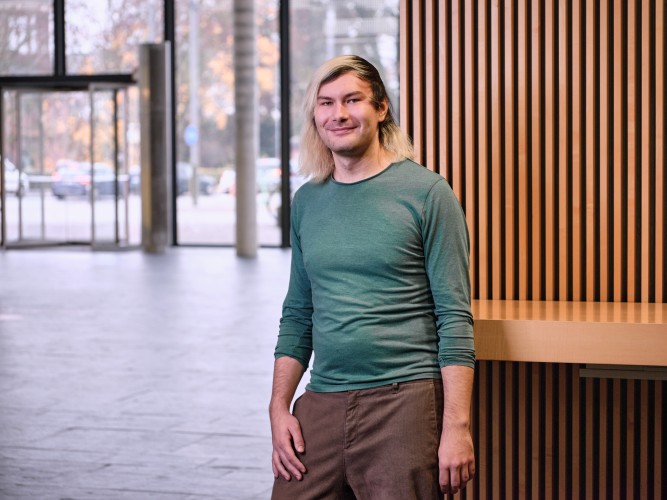 Picture: Stefan Elges
Don´t be afraid of doubts!
Even if you are already settling into student life within a few months, it is perfectly normal for doubts to arise at times about whether the path you have chosen is the right one. But don´t worry! You are not alone in having thoughts like these, and you also need to keep in mind that being a first-generation student is a very special accomplishment. Even if you do not know everything at the beginning and have to slowly settle into the conditions and expectations of your studies, don´t worry. Within a few weeks to a few months you will have settled in and be familiar with your studies. And even if things do not work out, changing your degree programme or redirecting is always possible and never too late. Ambassador Richard shares about how he fared in his blog post on "What to Study" .
Financial reasons can also often cause students to question whether they can continue their studies or should begin them at all. Many aspects need to be considered, such as financing their own apartment or a room in a shared apartment, as well as everyday living expenses. In addition, there are materials for studying and the semester fee. But don't worry, our Ambassadors have a few tips for you – from housing guides to healthy food for little money to general tips on financing your studies .
Together with the ArbeiterKind.de group Darmstadt, the Central Student Counseling and Orientation of TU Darmstadt offers students an information event twice a year, in which the topic of study doubts is discussed. During these conversations your questions will be answered in a trustworthy environment. According to Lamia Chérif, a monthly consultation hour is currently being planned. As part of the QuiS project Studier' DA in collaboration with Darmstadt University of Applied Sciences, events on study orientation are also to be offered.
Michael Fitzke,
First-generation TU alumnus
I'm glad I took this step.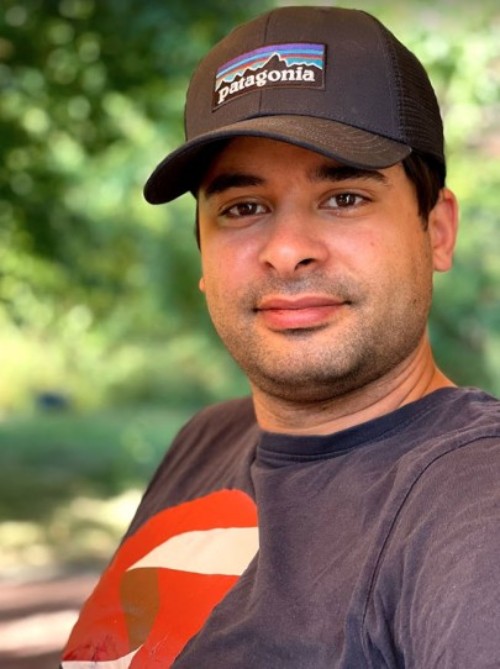 Picture: Michael Fitzke
A TU alumnus as a success story
First-generation students can, of course, be just as successful in life as students from academic families. Our alumnus Michael Fitzke, for example, proves that the path to a career does not necessarily have to be a straight line. Despite leaving school early after the 10th grade, he has made a successful career and is now head of development for AI systems in veterinary medicine at the U.S. company Mars. He caught up on his vocational baccalaureate diploma and, after successfully completing it, began his mathematics studies at TU Darmstadt − and not without some difficulties. But thanks to his motivation, he managed to complete the first difficult semesters, in which he had a lot of catching up to do, and to continue his studies in the master's degree as well.
Are you interested in being the first in your family to start studying, but still unsure how to master your studies and student life at TU Darmstadt? Then take a look at the Facebook and Instagram channel of ArbeiterKind.de group Darmstadt, send them an email or visit one of the open meetings and network with like-minded people as well as experienced mentors who will accompany you at the beginning of your studies and beyond.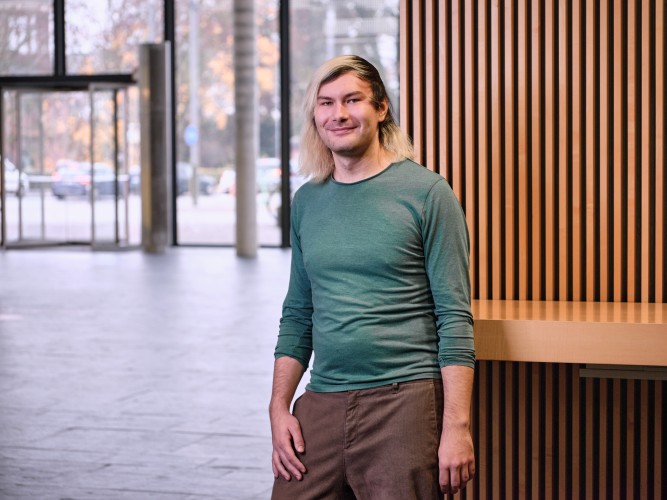 Picture: Stefan Elges
Richard
Hello! My name is Richard and I am studying biology and chemistry to become a teacher at secondary schools. Becoming a teacher is my dream job. By combining my science subjects with sociology, education and psychology, I look at many exciting questions from different perspectives during my studies. I love to support other people in their endeavours.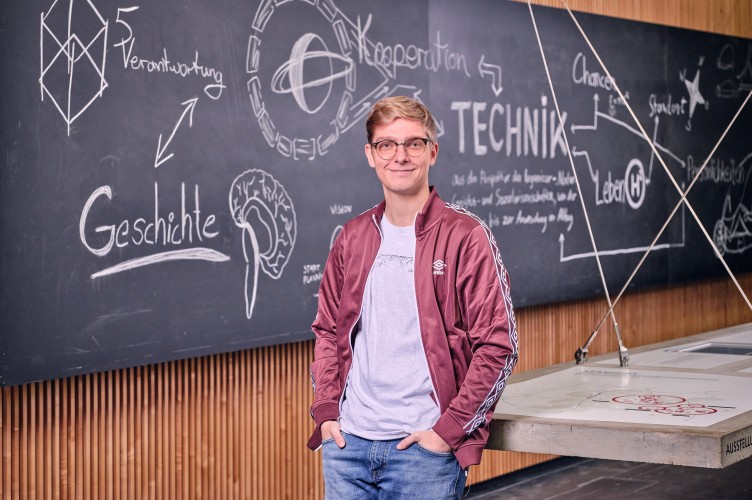 Picture: Stefan Elges
Steven
Moien! My name is Steven and I am currently pursuing a Master's degree. I study history with a focus on modern history/history of technology. Before that, I already studied History & German Studies in the Joint Bachelor of Arts. My degree programme has a strong interdisciplinary orientation. This gives me the opportunity to gain insights into other disciplines. In this way, I can broaden my experience horizons and get to know new people.