Published: 27th July 2021
Mia,
Business Administration/Industrial Engineering – specialising in Civil Engineering B.Sc.
I live in Darmstadt in a flat share with 3 other people. We are two women and two men. The atmosphere is comfortable and relaxed. Unfortunately, we do not have a living room where we can meet, that would be too expensive.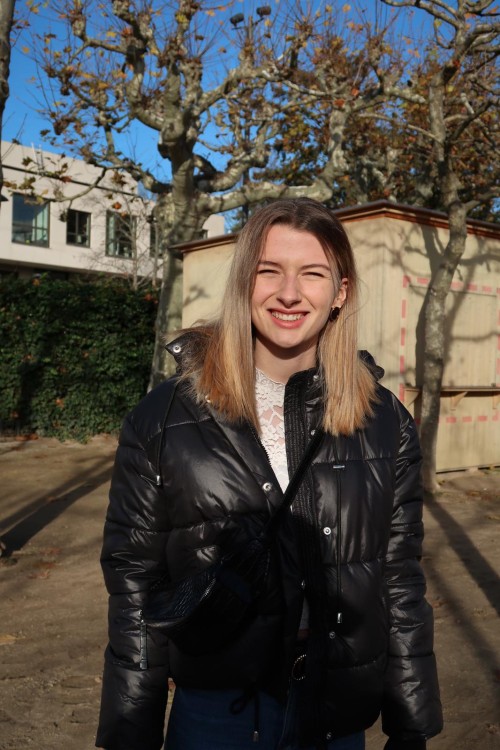 Picture: Marie Brandt
WANTED: Study-pad
Once you've received your letter of acceptance, the adventure of studying will begin soon! It will be especially exciting when you start looking for an apartment in your new homeland. It's best to think about what you expect from your place of residence and your apartment, how much money you can and want to spend, and how you imagine your student life in Darmstadt.
Since finding a place to live at from abroad can be particularly difficult, TU Darmstadt offers a housing service for international first-year students through the International Affairs Department, as well as support for exchange students in finding a place to live.
All students, both from abroad and from Germany, can of course inform themselves independently via various online portals, social media or local newspapers and look for an apartment, but we will get to that later.
Laura,
Data and Discourse Studies M.A.
My partner and I share a cozy apartment in the center of Darmstadt. Darmstadt is a nice city and pleasantly sized, with many parks. But one disadvantage is that the traffic, especially if you live in the city center, can be really loud and stressful.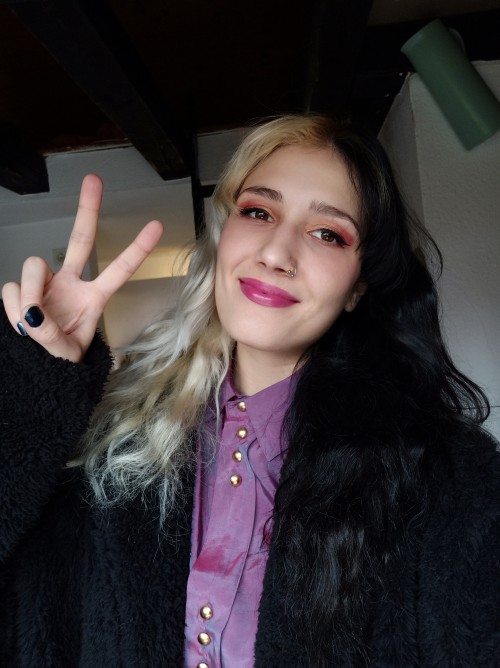 Picture: Privat
Step 1: urban or rural?
The most important question when looking for an apartment is: Where exactly do you want to live? Darmstadt is located in the middle of the Rhine-Main region and has exceptional connections via trains, buses, and streetcars – even to the surrounding area. It can get noisy in the middle of the city, especially on weekends. It is usually quieter on the outskirts and the rents are often cheaper. For those who appreciate peace and quiet and are willing to travel a little further to university, it can be worthwhile to look for an apartment in the immediate vicinity of Darmstadt!
Popular neighbourhoods in Darmstadt
Downtown: As the name suggests, you are right in the middle of the city! If you want to live in a super central location, are looking for an area where there is always something going on and want to reach the "Stadtmitte" (city center) campus, including the refectory, particularly quickly, this is exactly the right place for you to live. However, the rents here are usually quite high.
Martinsviertel: The Martinsviertel is a popular place to live in Darmstadt because there are many beautiful old buildings here. Nevertheless, it is centrally located and only a short walk away from the city center and the Campus Stadtmitte. There are also plenty of pubs and restaurants here and there is always something going on, especially on weekends.
Johannesviertel: The Johannesviertel also offers beautiful old buildings and is centrally located. It is usually a bit quieter here, but that also depends on the exact location.
Woogsviertel: This residential area is rather quiet and is located near a bathing lake not far from the city center. From here, you can quickly reach the Lichtwiese campus and the Botanical Garden, but the Stadtmitte campus is also easy to reach by bike or bus.
Bessungen: Bessungen is a popular and rather quiet residential area. Depending on the location, you can quickly reach the campus and relax in your home after university.
Moiz,
Materials Science M.Sc.
Since Dieburg has rather little to offer students, I regularly travel to Darmstadt to meet friends or visit places. One advantage of living in Dieburg, however, is that the Foreigners' Registration Office is very friendly and service-oriented, and and visa issues can be resolved quickly - for example, a two year visa for a master's degree programme.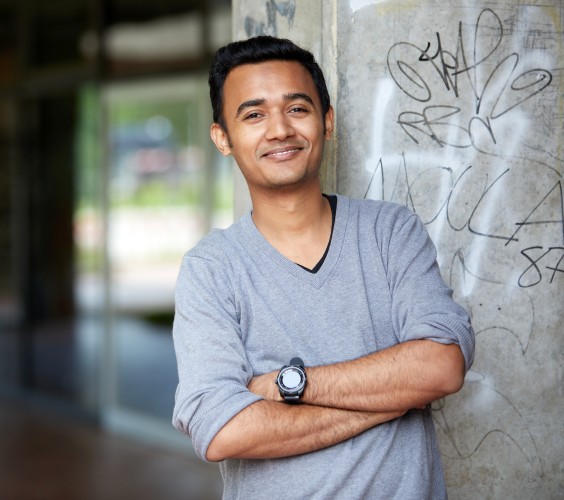 Picture: Britta Hüning
The residential area becomes more favorable and quieter if you move a little further away from the city center. Neighbourhoods such as Arheilgen, Kranichstein, the Post- or Heimstättensiedlung and Eberstadt are not quite as central, but you get more living space at a lower price and can get to the city swiftly by bike or public transport.
Alternatively, it may be worthwhile to look for an apartment or shared apartment outside the city. If you prefer to live a bit away from the hustle and bustle and enjoy taking trips into nature, you can feel very comfortable living outside the city. With your semester ticket, you can take the RMV public transport in the hessian state for free and still get to Darmstadt quickly.
Aravind,
Logistics and Supply Chain Management M.Sc.
I live in Groß-Zimmern, but given the situation last year, it made little difference where you live. If you come from abroad and are thinking of extending your visa, the surrounding area is a good choice because it is easier to get an extension here due to the lower occupancy rate of the local Foreigners' Registration Office. However, if you prefer to commute less, you should look within Darmstadt.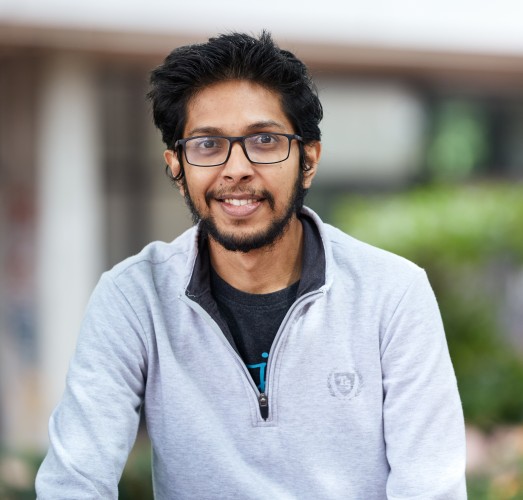 Picture: Britta Hüning
Popular locations around Darmstadt
Moritz,
Digital Philology B.A.
My girlfriend and I live in downtown Darmstadt because we had the opportunity to move into the apartment. Advantages: We live very centrally and the apartment is relatively cheap. Disadvantages: It is rather noisy and very hot in the summer because it is on the attic floor.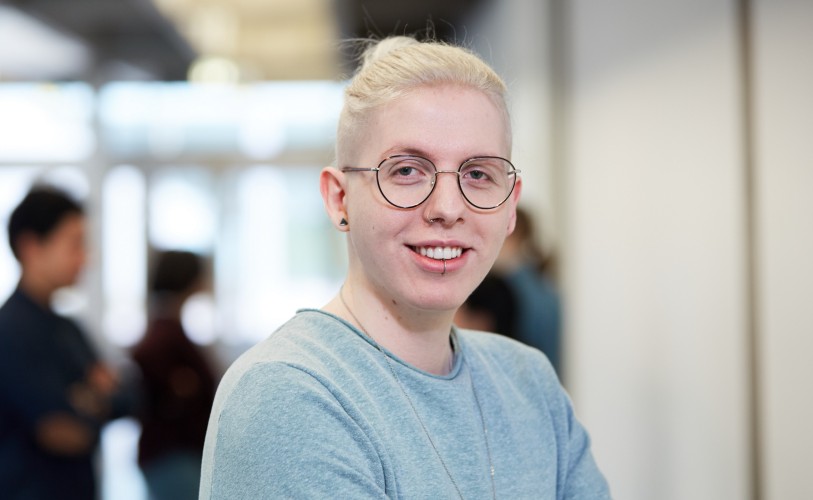 Picture: Britta Hüning
Step 2: Community or a lone wolf – how much freedom is necessary?
The other super important question is: Would you rather live alone or with others? Of course, both solutions have their advantages and disadvantages! If you live alone, you usually pay a slightly higher price per square meter, but you have more freedom to choose how to use your living space. If you live together with others, you usually share a bathroom and kitchen, maybe even a living room – so you have a little less space/are a little more limited in use. However, in such a shared apartment there is always someone there with whom you can talk, eat or do something. Especially if you are new in a city and do not know anyone, a real advantage! But, as with siblings or in friendships, it can also sometimes come to conflicts. So it's best to decide right at the beginning whether you feel comfortable in a shared apartment and how many people you would like to have around you on a regular basis. If you prefer to live alone, be aware that your own apartment is probably a bit more expensive.
Tip!
Behind some advertisements, especially if they are very large shared flats that advertise a villa or a house of one's own and in which only men live, it is a matter of so-called fraternities. So, if in doubt, find out beforehand whether the advertisement is perhaps a fraternity and whether it is suitable for you.
You can find a flat share via online portals. Below we have listed lots of links to help you find an apartment. The same applies for your own apartment: The easiest way is to get information online and get a feeling for the prices. Keep in mind that if you have your own apartment, you will need to furnish it. However, some dormitories also offer furnished apartments. In our opinion, these are particularly suitable for a shorter stay. It is best to find out in advance what is already available there.
Juan,
Environmental Engineering M.Sc.
I live in a 3-person flat-share with a very good friend of mine and we have a good atmosphere. We often do things together, like cooking, practicing sports or watching movies, and we support each other.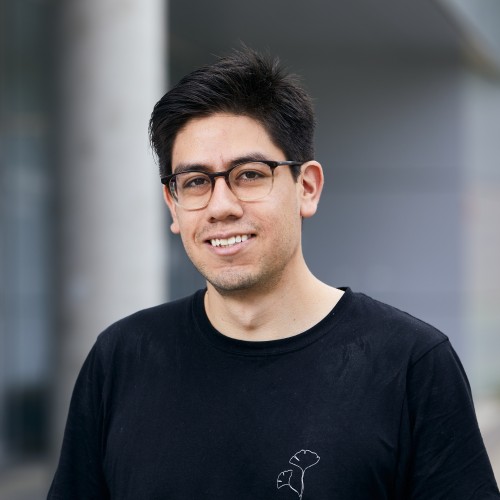 Picture: Britta Hüning
Helpful links for finding flat shares and apartments
There are many platforms where you can find information about housing. We have listed some of them here.* This collection is, of course, far from complete, but it may serve as a good starting point for your own research.
Facebook groups (e.g. Wohnungssuche Darmstadt)
Posting on the notice board (e.g. in the cafeteria, Karo5, etc.)
*We have no business relationship with the providers and accept no liability for the content of the pages.
Catalina,
Biomolecular Engineering B.Sc.
I like my centrally located dorm, everything is close: the bus stop, the university, and various shops. You can also get to know other students and meet new friends in my hall of residence.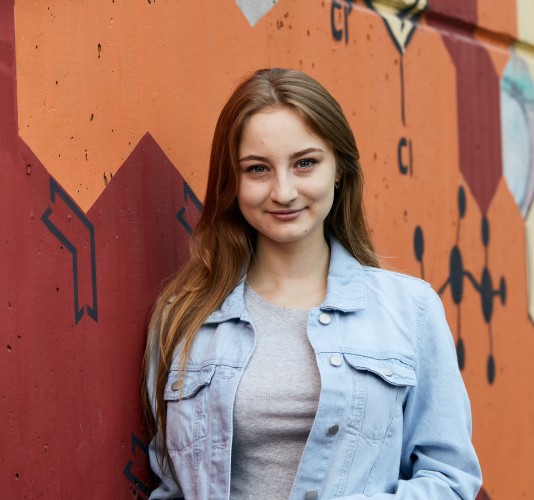 Picture: Britta Hüning
Step 3: dorm or apartment?
Would you like to be in the middle of the city and really enjoy life as a student? Would you like to meet lots of other students? Then a dorm is just right for you!
A clear advantage is that most of the facilities are already available, and some rooms are furnished. In addition, the Studierendenwerk dorms are not run commercially and, despite their central location, offer living space at a moderate price and are usually organised as shared flats. Sounds tempting, doesn't it? The disadvantage: Many students apply for a limited number of rooms. It is therefore worthwhile to get on a waiting list early (one to two semesters in advance).
Julia,
Business Administration/Industrial Engineering – specialising in Mechanical Engineering B.Sc.
The advantage of the dorms is the good location for sure, you can get everywhere on foot, are not dependent on buses and trains and can get home quickly if you need to. I also find it an advantage that the dorms are very uncomplicated, so it's especially recommended for people from abroad!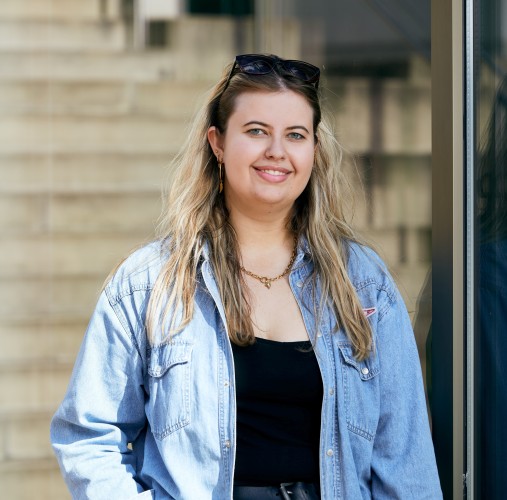 Picture: Britta Hüning
Tip!
You should be careful when looking for a flat, as fraud sometimes occurs in the competitive housing market. Don't transfer money in advance and always make sure that you sign a legitimate rental contract. The legal advisors at the AStA or the Studierendenwerk will be happy to help you if you are unsure.
A dorm is out of the question for you or you would like to be more flexible? Then it's best to look for a flat. Here you can decide whether you want to live with friends or fellow students and where exactly you want to live. Are you ready for your own four walls? Then let's go!
Masha,
Data and Discourse Studies M.A.
I live in a flatshare of the KHG (Catholic University Community). I've already had very good experiences with living in a Catholic dorm in the past, so that was my first choice. I live there with 9 people - I know that sounds like a lot of hassle, but it's not. Our flat is really big, we have almost the whole house to ourselves, there are 3 bathrooms and 2 kitchens, plus there's a huge room where we can study, work or even party.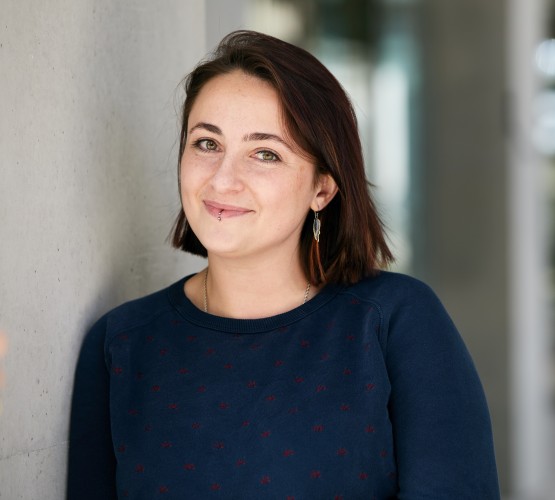 Picture: Britta Hüning
Step 4: Apply, apply, apply!
Have you decided how you want to live in Darmstadt or the surrounding area? Then get going! Think about your wishes and requirements early on: What does your flat absolutely have to have? Where can you relax best? How will you spend your free time? How big is your budget? Is it OK for you to travel 30-45 minutes to university? If you have answered these questions in advance, it will make your flat search much easier. And you can start looking for a place to live when you receive your notification from the university, at the latest. The sooner, the better! We'll keep our fingers crossed that you find your dream flat in Darmstadt and see you soon on campus!
Your #studentsofTUdarmstadt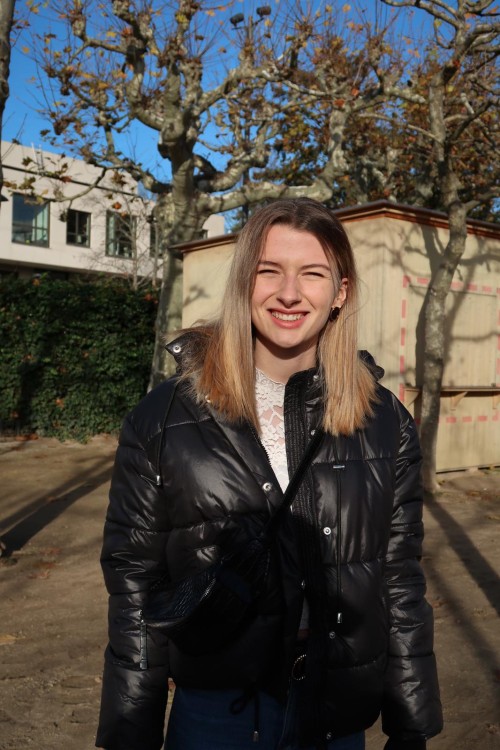 Picture: Marie Brandt
Mia
Hey! My name is Mia and I'm studying Economical and Civil Engineering at the TU Darmstadt. I am very excited to give you some insights of what a student-life at TU Darmstadt looks like and hope I can help you!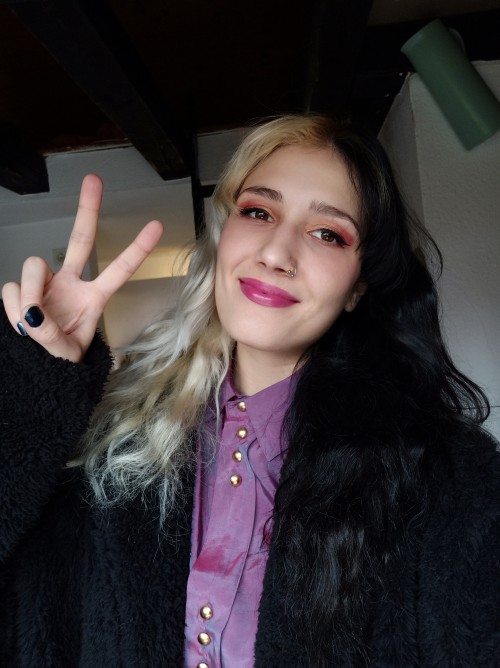 Picture: Privat
Laura
Hello, my name is Laura and I study Data and Discourse Studies. I chose this degree programme because I am very interested in combining computer science tools with research in the humanities. Moreover, the degree programme is the only one of its kind in the world.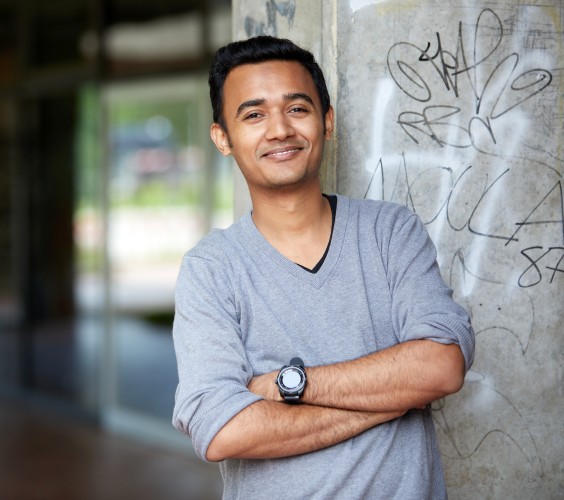 Picture: Britta Hüning
Moiz
Hey, human! I'm Moiz and I hail from Karachi, Pakistan. I study Materials Science. I had always had a dream of studying and living abroad, mainly because of my previous travels to several countries around the world for the game of Scrabble. Out of all, I chose TU Darmstadt because of its research profile and rankings. So, either you are already living your dream of studying abroad or about to live it, I hope that I can help you in your journey with my experiences.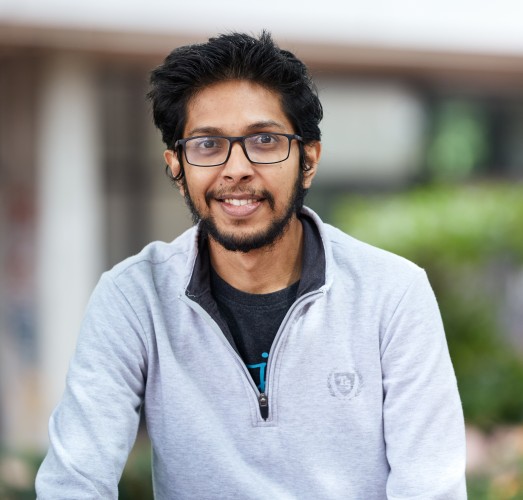 Picture: Britta Hüning
Aravind
Hey, I'm Aravind, and I am studying Logistics and Supply Chain Management at TU Darmstadt. Why I came all the way from India to study here? TU Darmstadt's excellent global reputation in being one of the top ranked universities in Germany and within Europe attracted me, above all. The Master programme at TU is a perfect choice for my interests. I am excited that in this programme I will get a unique opportunity to involve in the ongoing research projects in Logistics and also gain practical experience.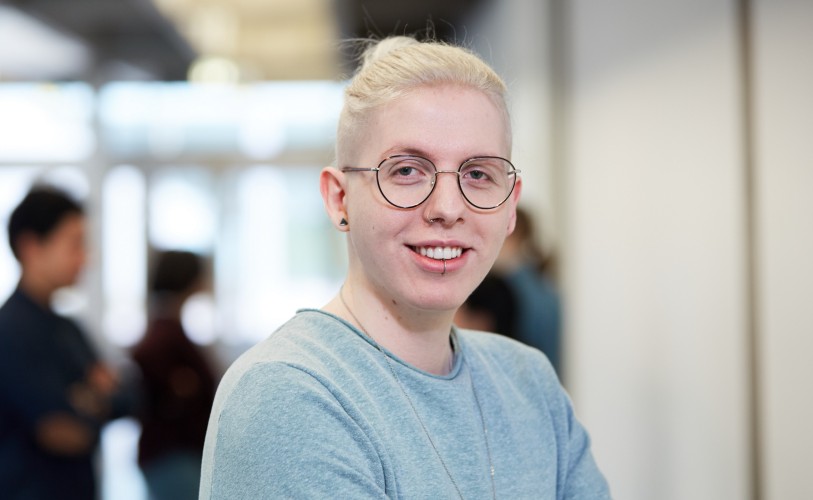 Picture: Britta Hüning
Moritz
Hey, my name is Moritz and I'm studying Digital Philology at the TU Darmstadt. You can find out here why I chose such a specialty degree programme and why I especially profit from and enjoy working together with other departments. Maybe we'll run into each other at TU Darmstadt on Campus Stadtmitte or we'll get to know each other through my work on the faculty's council and as a member of the university student council. If you see me around, please feel free to say hi!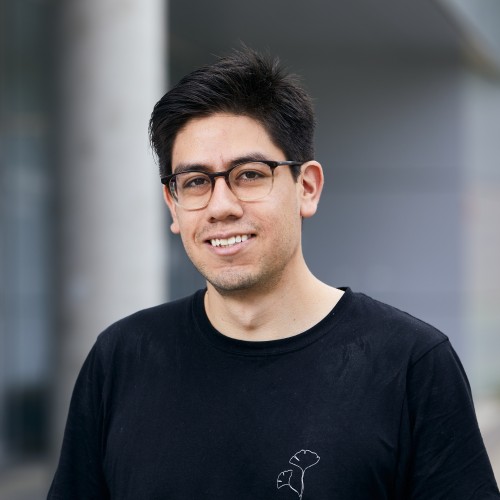 Picture: Britta Hüning
Juan
Hello, my name is Juan. I come from Quito, Ecuador and at the moment I am doing my master's degree in environmental engineering. Coming to Darmstadt was one of the best decisions I could have made not only because of the study program, but for being able to get amazing work and cultural experiences.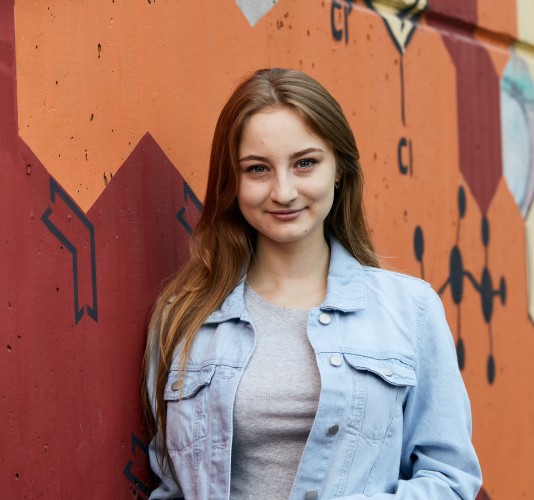 Picture: Britta Hüning
Catalina
Hello, I'm Catalina! The Technical University Darmstadt is one of the best technical universities in Germany and is part of the TU9 university network. My degree programme offers a wide range of subjects from different fields. In addition, the university is located in a science city and there are many research opportunities. That's why I chose this university.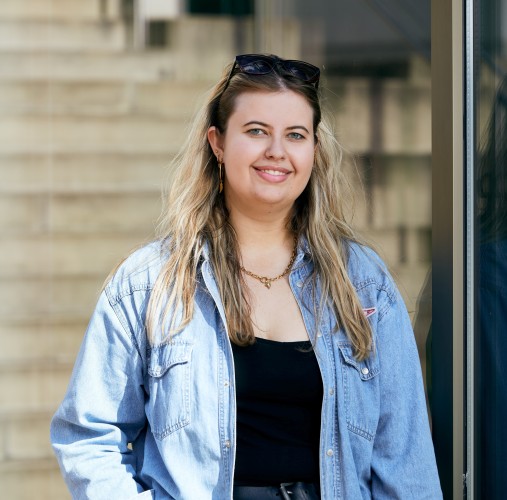 Picture: Britta Hüning
Julia
Hi, I'm Julia and I have been studying Industrial Engineering, specialising in Mechanical Engineering. I am one of the first students who started their studies digitally. It was different from what I imagined, but considering the circumstances, I liked it. There were many online activities to meet new people, which went very well.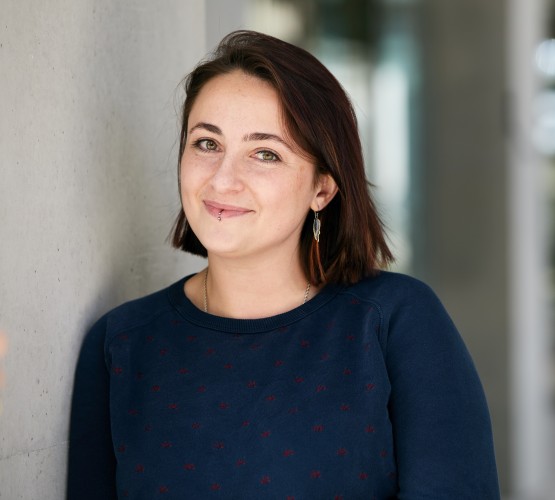 Picture: Britta Hüning
Masha
Hey! My name is Masha and I'm doing my master's in Data and Discourse Studies. It always takes long to explain what exactly I am studying. My program is a kaleidoscope of disciplines and methods, which are weirdly and fruitfully intertwined together. For me it is a fusion of hobby and profession: languages, history, programming, philosophy! I love it how we mix approaches trying to gain this voluminous image of our world.