Healthy nutrition is an important aspect of life because it influences growth, physical health, a fulfilled life, and can counteract the occurrence of diseases. All functions of the body are linked to nutrition. Nutrition influences both the physical and the mental condition. Of course, this applies equally to all people – and especially to students. If you perform at a high mental level all day and then sit a lot, it is especially important to pay attention to this. Because regular and rich food is important for our brain to sustain increased concentration.
Don't forget to eat during the finals period!
The finals period is a particular challenge. Mia often catches herself skipping meals during exam periods to save time. She therefore tries to set up a rough plan for her meals in advance.
Mia,
Mia, Business Administration/Industrial Engineering – specialising in Civil Engineering B.Sc.
For example, you can cook larger quantities and eat them for several days - so you save time and still stay fit!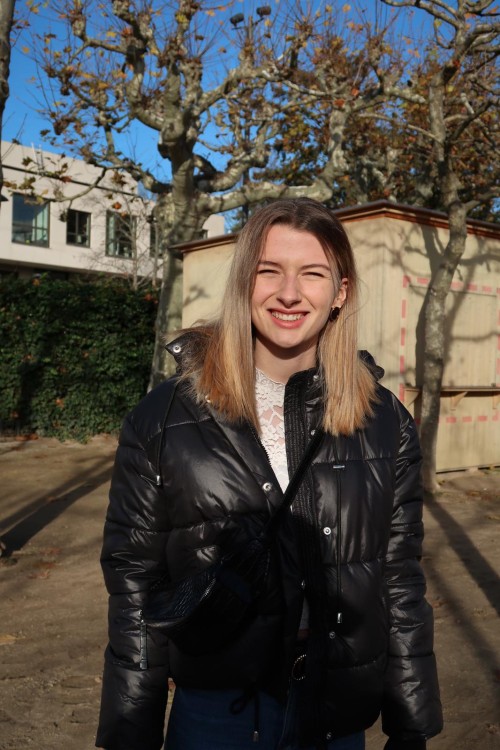 We know the importance of our diet and we know that meals should be regular and proper. We learned from Mia that it is better not to skip meals, but what is "proper" nutrition?
Catering and Canteens
Inexpensive food without long waits and cooking yourself is available in the dining halls and bistros of the Studierendenwerk. You will definitely get your fill here: dishes vary from day to day to cater to all eating habits, salads, desserts, snacks, and vegan options as well. The cakes and paninis, which are prepared in the in-house bakery, are particularly delicious. The app always shows you the daily specials.
Which foods contain which vitamins?
As budding bio and chemistry teacher, Richard tells us which products you should eat to get the right vitamins.