Published: 25th November 2021
Healthy nutrition is an important aspect of life because it influences growth, physical health, a fulfilled life, and can counteract the occurrence of diseases. All functions of the body are linked to nutrition. Nutrition influences both the physical and the mental condition. Of course, this applies equally to all people – and especially to students. If you perform at a high mental level all day and then sit a lot, it is especially important to pay attention to this. Because regular and rich food is important for our brain to sustain increased concentration.
Don't forget to eat during the finals period!
The finals period is a particular challenge. Mia often catches herself skipping meals during exam periods to save time. She therefore tries to set up a rough plan for her meals in advance.
Mia,
Mia, Business Administration/Industrial Engineering – specialising in Civil Engineering B.Sc.
For example, you can cook larger quantities and eat them for several days - so you save time and still stay fit!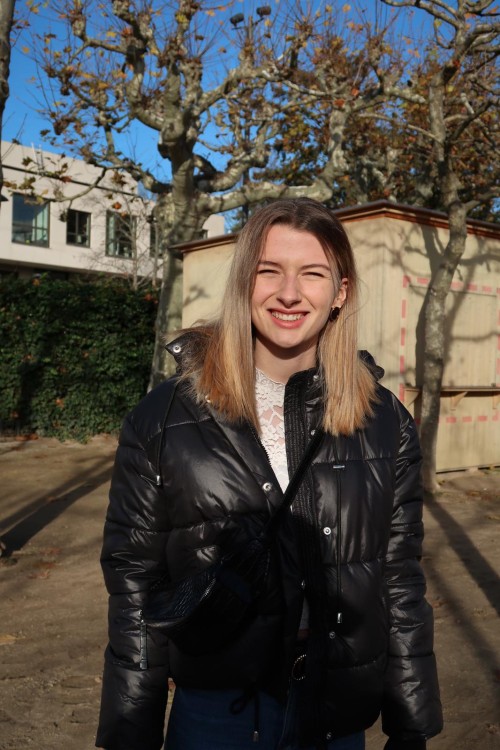 Picture: Marie Brandt
We know the importance of our diet and we know that meals should be regular and proper. We learned from Mia that it is better not to skip meals, but what is "proper" nutrition?
Catering and Canteens
Inexpensive food without long waits and cooking yourself is available in the dining halls and bistros of the Studierendenwerk. You will definitely get your fill here: dishes vary from day to day to cater to all eating habits, salads, desserts, snacks, and vegan options as well. The cakes and paninis, which are prepared in the in-house bakery, are particularly delicious. The app always shows you the daily specials.
Which foods contain which vitamins?
As budding bio and chemistry teacher, Richard tells us which products you should eat to get the right vitamins.
Richard,
Biology and Chemistry Teaching at Secondary Schools
Vitamins are part of a healthy lifestyle!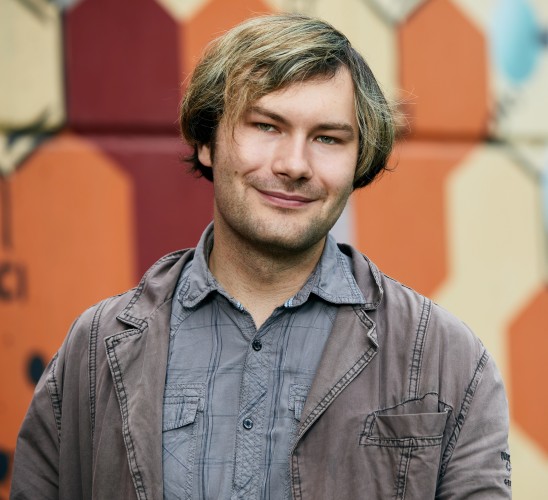 Picture: Britta Hüning
A part of eating healthy are vitamins, but why do we need them and where do we find them?
Vitamin A (in carrots): Important for your vision and cellular growth
Vitamin B1 (in oats), vitamin B2 (in eggs, broccoli) and pantothenic acid (in mushrooms, legumes): Important for gaining energy out of food
Vitamin B6 (in walnuts) and vitamin B12 (in eggs): Important for metabolism and for the production of blood
Vitamin C (in peppers, oranges): Important for the immune system
Vitamin D (in milk, also self-produced when staying under the sun): Important for the bone structure
Vitamin E (in sunflower oil, hazelnuts): Protects cells from radicals
Vitamin K (in broccoli, spinach, oats): Important for blood clotting
Niacin (in walnuts, turkey meat) and folate (in spinach, broccoli): Important for DNA-repair and cell division
Looking beyond the horizon – what is considered "healthy" in other regions?
Now we know what proper nutrition is, what vitamins we need and how to get them. But nutrition and eating habits are not the same everywhere – there are big regional and local differences! Our Ambassadors report on eating habits from their home countries and countries where they have lived for a long time and what they have noticed in Germany.
Nicole,
German Studies and Philosophy J.B.A.
It is known that the people who live near the sea in Italy grow very old and stay healthy.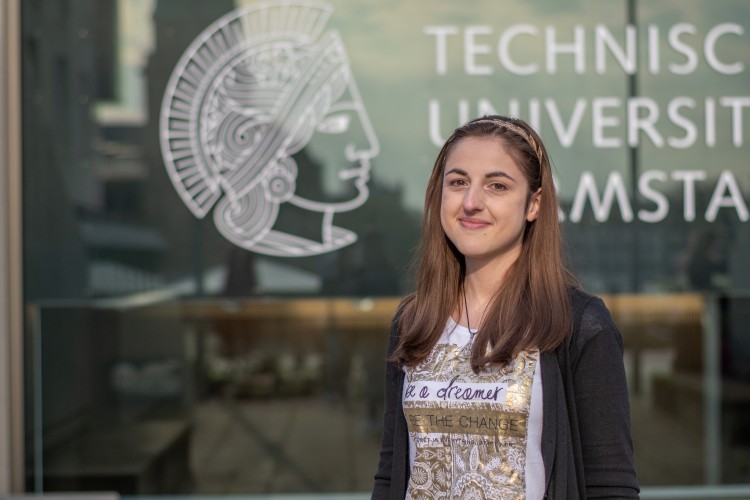 Picture: Juan Aleman
"This is largely because of their food culture. Whatever is served in restaurants is usually freshly caught, and everyone knows that fish and seafood, with their high protein content, are very healthy. In addition, many healthy oils dominate the dishes in Italy, olives and pickled vegetables find their way onto the table. Even pasta dishes become healthy Italian-style dishes. Popular dishes in Italy are: Caprese (Salad made from tomato strips, mozzarella, basil and a little olive oil.), pasta or rice with seafood or fish dishes."
Masha,
Data and Discourse Studies M.A.
In Ukraine, organic farming is the norm.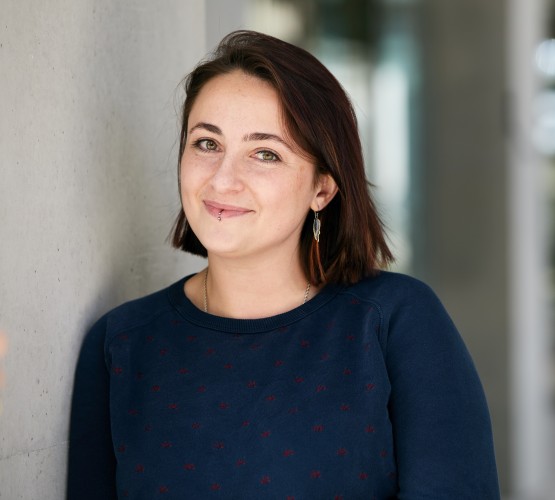 Picture: Britta Hüning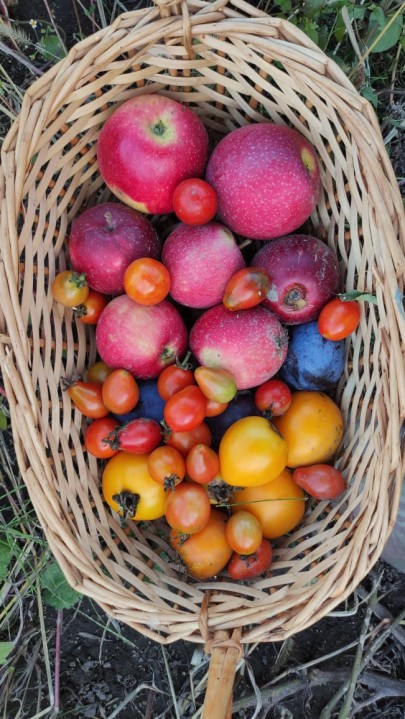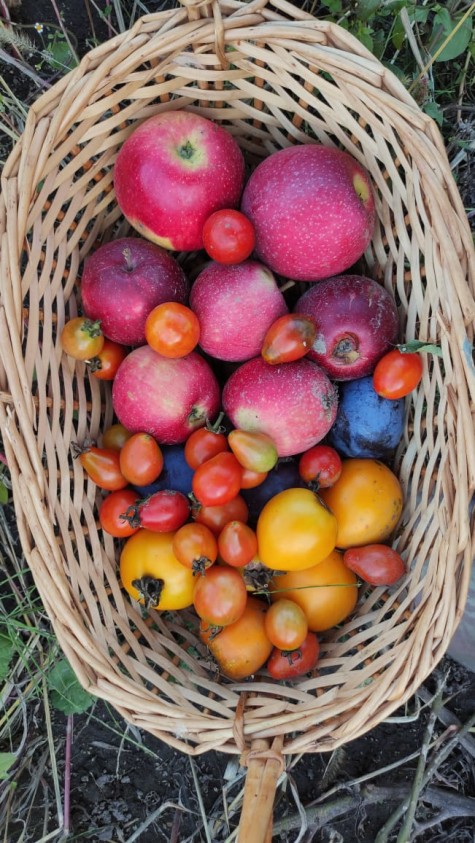 "Coming from Ukraine, I'm used to incredibly tasty fruits and vegetables. Due to the rich soil and climate, (whatever you may think, in the south of Ukraine it is really warm and sunny), everything grows so well. Sand thorns and beetroots in the north, watermelons and grapes in the south. What is called "organic farming" in the western world is quite ordinary thing for us. Many little farms and private households with gardens, wouldn't even think of using fertilizers. And as it is common in Ukraine to get your groceries on the little markets, many families enjoy pure good-quality garden produce. My family also has a garden and the whole summer we profit from delicious "tree-run" tomatoes, berries and fruits."
Catalina,
Biomolecular Engineering B.Sc.
In Moldova, a lot of preserving is done in order to have a variety of fruits and vegetables even in winter.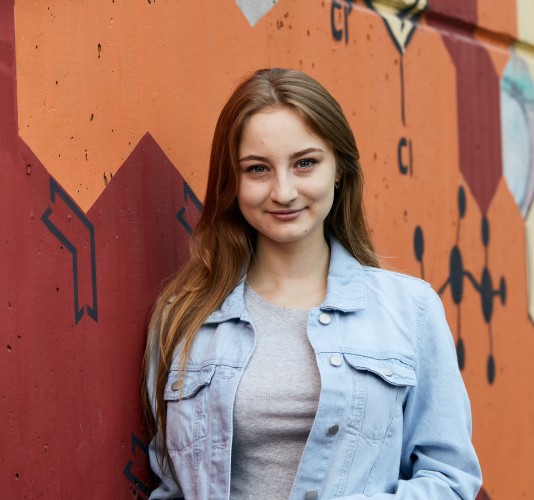 Picture: Britta Hüning
"Surely, each of us want to follow a correct, balanced diet, which includes a variety of all kinds of products. During the winter season, the variety of fruits and vegetables on the supermarket shelves is not very extensive. In Moldova, where I come from, a large assortment of fruits and vegetables are grown here, thanks to the fertile soil and favourable climate, and in order to preserve them for the wintertime, many people choose canning. For a long time, recipes have been passed on which show how to tastily preserve salads and vegetables and make jam. Many people choose to grow their own fruits and vegetables or buy them fresh from the market, and then, according to their own preferences, can them. Even today, when stores offer many brands of canned food, they still do not fully satisfy culinary preferences. And besides, this is an opportunity to maintain traditions, recipes that are passed down from generation to generation and also do not forget that all products are environmentally friendly."
Masha,
Data and Discourse Studies M.A.
The Netherlands is the second largest exporter of food!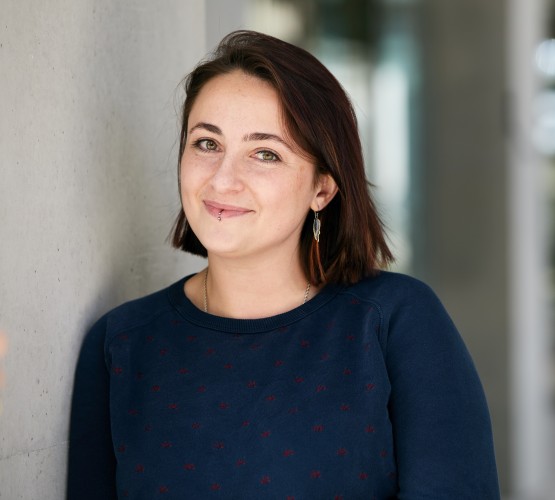 Picture: Britta Hüning
"As hard as it is seeming to believe this, the tiny country of the Netherlands is the world's second largest exporter of agricultural goods. The very high efficiency that the country has achieved allows producing vast amounts of fruits and vegetables. Thus, naturally, apart from traditional (doubtfully healthy food like croquettes), Dutch people eat a lot of green things. The prices for groceries from the market are often cheaper than from the supermarket and many people try to support small businesses and buying groceries from the farms."
Having a lot of fruits and vegetables in disposition, people in the Netherlands also try to eat more "sustainable" – reducing the consumption of meat, for example.
Aravind,
Logistics and Supply Chain Management M.Sc.
In India, how we eat is as important as what we eat. Even the healthiest food can become toxic if not consumed properly.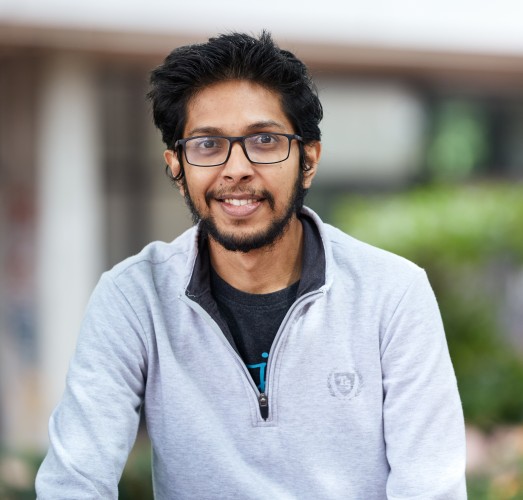 Picture: Britta Hüning
"Food is a very complex subject to understand. The world is experimenting with new foods, new recipes, new combinations, and new styles of consuming it, to make it more aesthetically pleasing. But hardly anyone knows that how we eat is equally important as what we eat. Let us understand what healthy eating means in India and acknowledge its science and significance.
Food is a function of many variables like season, geography, local availability, and body type. According to Ayurveda, food is the medicine, and we are what we eat. The Ayurveda kitchen says that food, if not consumed in the right quantity and healthy way, makes people sick. But we hardly pay attention to the medium and the ways in which we consume it.
Eating with hands – According to Ayurvedic tradition eating food should involve all senses. The touch of food to your fingers and the feeling of its texture can really trigger the nerve endings of your fingers which are connected to your digestion.
Sitting on the floor – in India sitting on the floor and eating together is a family activity. In yoga, they say sitting on the floor involves so many muscles and this stimulates the release of digestive juices.
Eating in silence – When you eat in silence, you really focus on the food, you chew your food properly and it helps your digestion a lot especially regarding absorption and assimilation of the food. Eating food in silence can be very meditative in nature and it can really calm your mind down.
Sharing food – it makes the whole mealtime such an enjoyable experience with the whole family or the whole crowd because in India you share the food with the people present at the mealtime.
Even the healthiest food can become toxic if it is not consumed in the right way. eating habits have always been highlighted in all cultures. Food is one of the cultural identities of every community."
Attention, holy national dish in Hesse!
There are also special eating traditions in Hesse. Nicole explains what "Grie Soß" is all about.
Nicole,
German Studies and Philosophy J.B.A.
Opinions are split when it comes to green sauce - some like it, others can't stand it.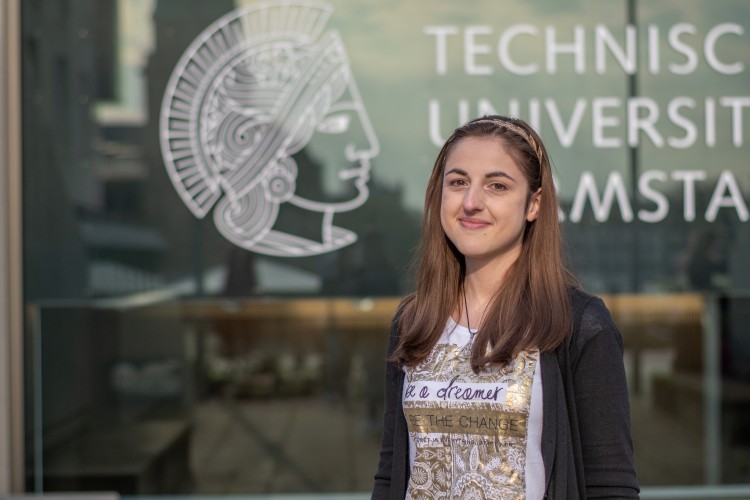 Picture: Juan Aleman
"A dish has made it to the top of the food chain when it gets their own monument. The Frankfurt Green Sauce got this achievement (or in Hessian: "Grie Soß") and is therefore first dish in Germany to have its own monument since 2007. For the green sauce there is also an annual festival and there is a fixed green sauce day, on which the green sauce is not only traditionally served with hard-boiled potatoes and eggs, but also a green sauce queen is chosen. In Frankfurt, the Seven Sacred Herbs have been cultivated since the 19th century and have been considered a culinary specialty and national dish ever since."
For a good start to the day: Polina's breakfast recipe
Breakfast is one of the most important meals of the day. A good breakfast prepares you for a long day at university. Polina has a recipe for you that guarantees a good start to the day. Take 20 minutes to make and you will have a warm, balanced and nutritious meal that's could double as a lunch or dinner.
Polina,
Linguistic and Literary Computing M.A.
If you need to go fast, this dish is a very good choice. And it lasts for two days.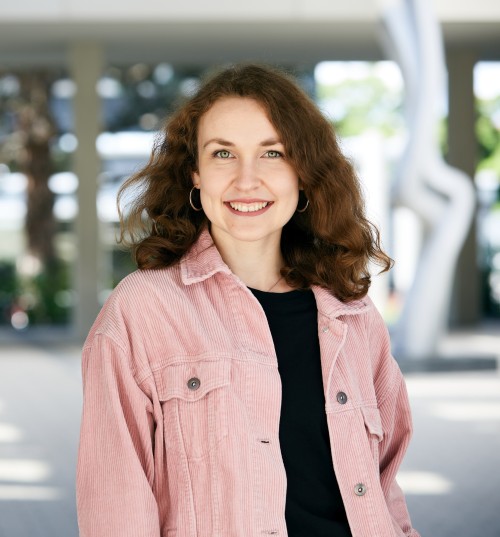 Picture: Britta Hüning
What you need:
1 bell pepper
1 onion
1 can of tomatoes
3-4 eggs
Olive oil, salt, pepper, spices (according to your taste).
Chop the pepper and onion, sauté, add the tomatoes, salt & season everything and simmer for a few minutes. Then beat the eggs, spread them over the other ingredients, cover the pan with a lid and cook for 6-7 minutes. Done! Enjoy!
Save food
We found out what a proper and healthy nutrition looks like, especially in different countries. Finally, we would like to give you some information about foodsharing. Food is a scarce resource, and it is important to use it sustainably and responsibly. David is active in food sharing in his spare time and believes that the issue concerns everyone.
David,
Information Systems Technology M.Sc.
You can also do your bit to save food at home: you don't have to throw expired products straight away; you can often still eat them.
Picture: Britta Hüning
Do you know how much food is simply thrown away? In Germany alone, 12 million tonnes a year, which is far too much! And that's where foodsharing starts! We go to the companies and pick up the products that are no longer sold and thus are really high-quality products and save them from the bin! And then it's time to distribute! 50 loaves of bread, 1000 eggs or sometimes 6 full cars at one business pick-up? Unfortunately, this is not uncommon! You can also make a big difference in your household and not dispose of all food directly at the best-before date. Or you can start directly by foodsharing!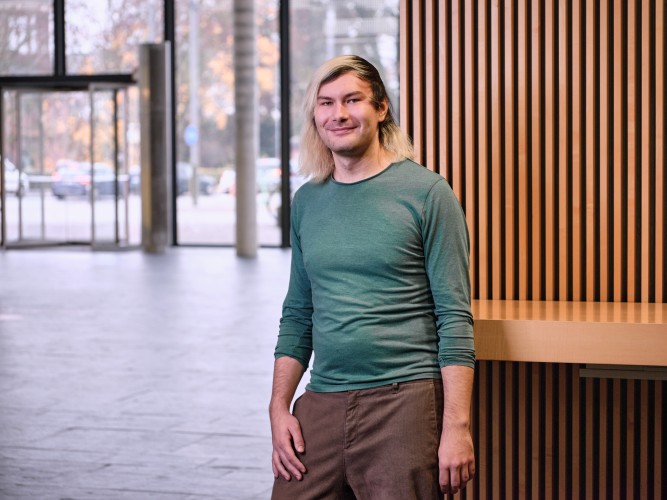 Picture: Stefan Elges
Richard
Hello! My name is Richard and I am studying biology and chemistry to become a teacher at secondary schools. Becoming a teacher is my dream job. By combining my science subjects with sociology, education and psychology, I look at many exciting questions from different perspectives during my studies. I love to support other people in their endeavours.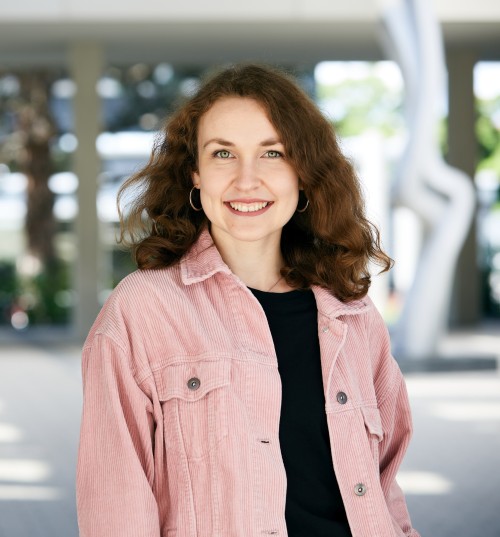 Picture: Britta Hüning
Polina
Hi, I'm Polina and I'm studying the master program "Linguistic and Literary Computing". The study program is very interdisciplinary, which is challenging and fascinating at the same time. Furthermore, it offers excellent future perspectives. I like this mix of the linguistics and computer science, and also the possibility to study in two languages – German and English.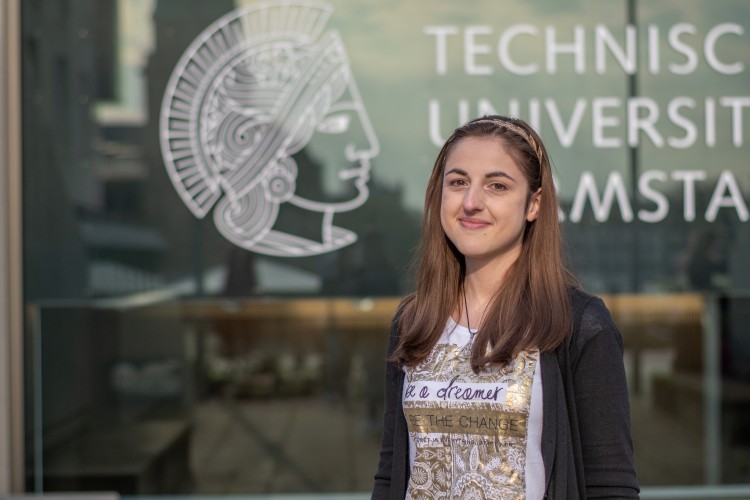 Picture: Juan Aleman
Nicole
Hello, I am Nicole! :) I'm studying German Studies and Philosophy as Joint Bachelor of Arts, which is two degree programmes in one. I study here because the TU Darmstadt was the only university at the time where I could study what I wanted. So keep going, there's always something better than death!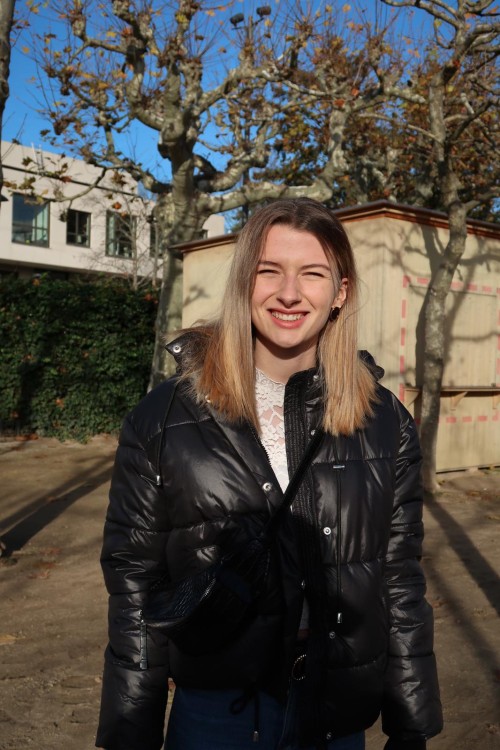 Picture: Marie Brandt
Mia
Hey! My name is Mia and I'm studying Economical and Civil Engineering at the TU Darmstadt. I am very excited to give you some insights of what a student-life at TU Darmstadt looks like and hope I can help you!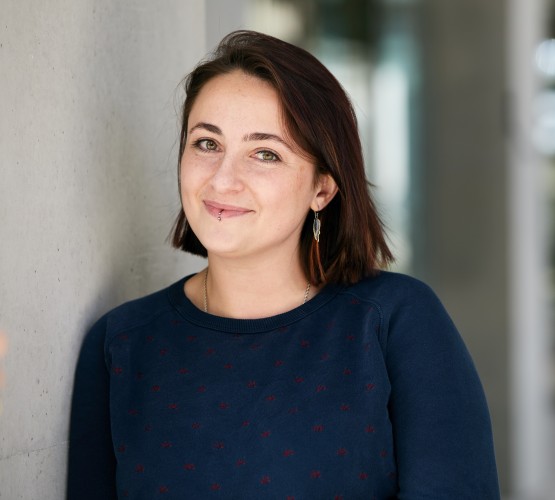 Picture: Britta Hüning
Masha
Hey! My name is Masha and I'm doing my master's in Data and Discourse Studies. It always takes long to explain what exactly I am studying. My program is a kaleidoscope of disciplines and methods, which are weirdly and fruitfully intertwined together. For me it is a fusion of hobby and profession: languages, history, programming, philosophy! I love it how we mix approaches trying to gain this voluminous image of our world.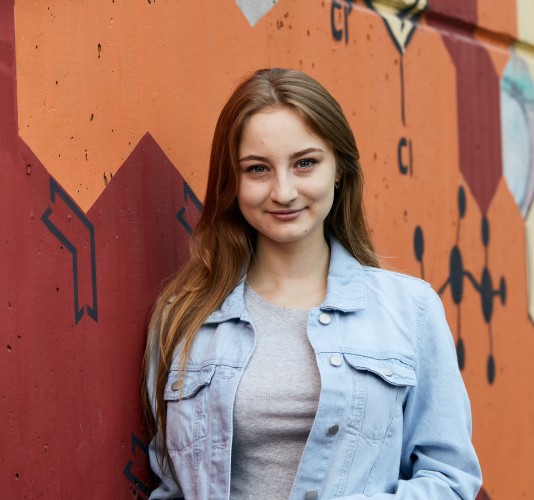 Picture: Britta Hüning
Catalina
Hello, I'm Catalina! The Technical University Darmstadt is one of the best technical universities in Germany and is part of the TU9 university network. My degree programme offers a wide range of subjects from different fields. In addition, the university is located in a science city and there are many research opportunities. That's why I chose this university.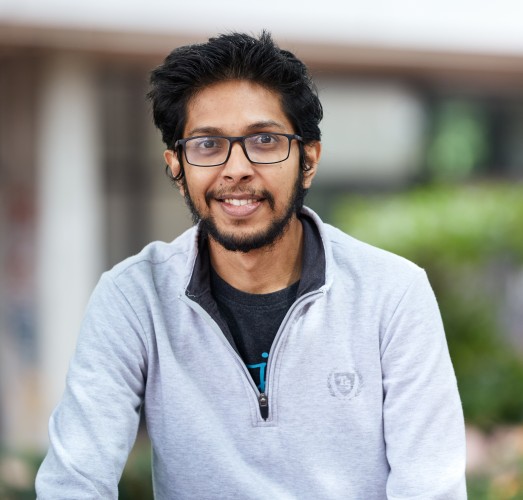 Picture: Britta Hüning
Aravind
Hey, I'm Aravind, and I am studying Logistics and Supply Chain Management at TU Darmstadt. Why I came all the way from India to study here? TU Darmstadt's excellent global reputation in being one of the top ranked universities in Germany and within Europe attracted me, above all. The Master programme at TU is a perfect choice for my interests. I am excited that in this programme I will get a unique opportunity to involve in the ongoing research projects in Logistics and also gain practical experience.
Picture: Britta Hüning
David
Hi, I'm David and I'm doing my master's in Information Systems Technology. As you've probably never heard of it: this degree is a combination of electrical engineering and information technology, as well as computer sciences, meaning it's the best of both worlds! I love the great diversity of my course and that you can choose your own focus areas from many different modules from the two "main" subjects.I'll tell you more about what makes my degree at TU Darmstadt so special here.