Published: 24 March 2023, last edit: 13th July, 2023
New people, new culture
I'm Richard , a regular TU student and student ambassador for TU. I live in the Karlshof student residence, together with three students from abroad. Samet, one of my flatmates, is from Istanbul and I took the opportunity to interview him for our blog! We chatted about his experience as an exchange student at TU. The full interview can be found in the podcast fuTUre students.
Samet is 23 years old and studies computer science in Turkey. He decided to spend his semester abroad at TU Darmstadt within the Erasmus programme. He wanted to meet new people and experience other cultures. He has also seen it as an opportunity to travel across Europe.
Samet,
Computer Science, B.Sc.
My three Erasmus goals: I wanted to meet lots of international students and get to know new cultures, I wanted to improve my language skills, and I wanted to travel across Europe!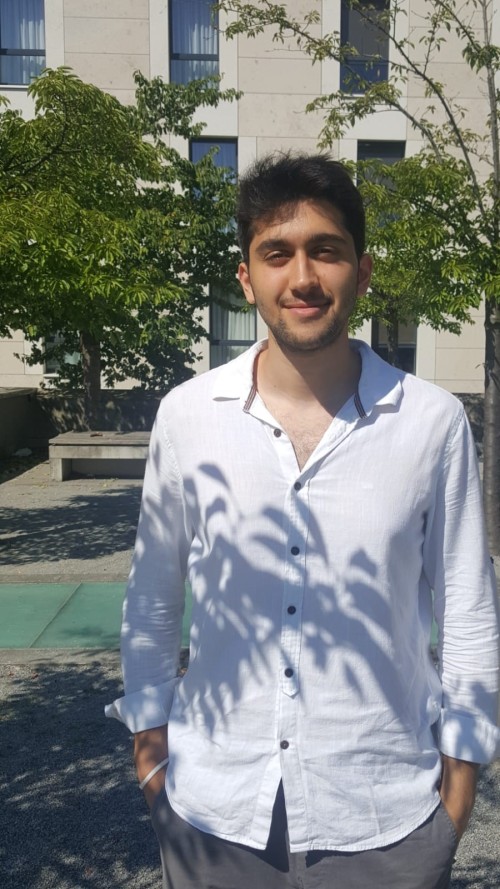 Picture: privat
Samet particularly decided to study in Germany in order to improve his German language skills. His grandparents live in Germany, so he already had some attachment to the country. His university gave him permission to go to TU Darmstadt and he found a flat through the Studierendenwerk website where he could live.
Financing your stay in Darmstadt
Samet told me he got accepted by the Erasmus programme and is financing his studies with it. He also used the vast number of job offerings from our university to earn some extra money during his stay.
The #studentsofTUdarmstadt have written a blogpost on how to earn money at TU Darmstadt .
Things to see and do in Darmstadt
The most exciting thing for Samet in Darmstadt was the annual Heiner Fest, the big city festival in Darmstadt. To learn more about festivals in Darmstadt you might be interested in our blogpost about the summer in Darmstadt .
Samet,
Computer Science, B.Sc.
You can come to Germany without knowing the German language, but…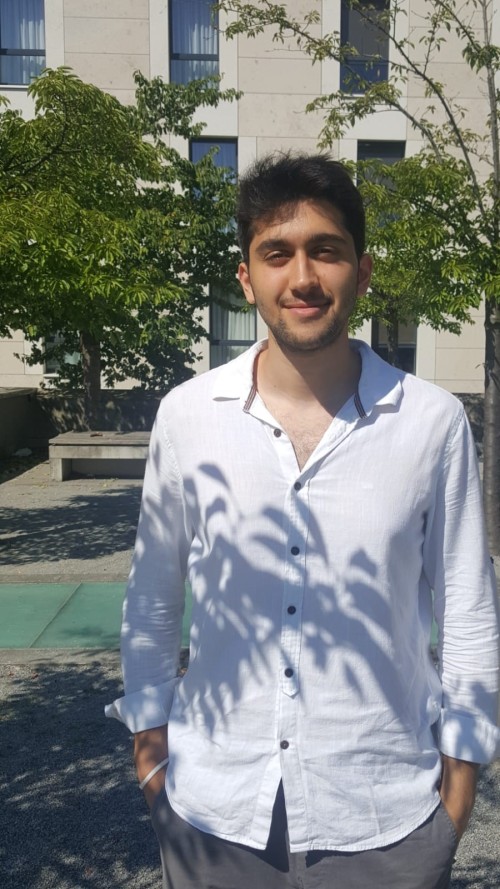 Picture: privat
Samet is not a very experienced speaker of the German language, but he was able to study and live here in Darmstadt by using only English to communicate. Most of the people around here are able to speak English and the international programmes also give the Erasmus students the possibility to network with other international students in English. "Don't be shy", that's his advice for future Erasmus students. , Samet recommends to learn some German before starting the semester in Germany, because even though it is possible to study in English completely, it will make everyday life in Germany easier, for example when going to the grocery store.
Welcome in Darmstadt!
New at TU Darmstadt and you don't know where to go? Try out the Experience-Weeks (X-Weeks). The International Student Services will show you everything to know about TU Darmstadt. At the same time, a four-week German intensive language course will be available to you.
Our Team TUtor International is offering all kinds of social events for you to get to know new people and go sightseeing together.
My fellow student ambassador Patrick founded the European Student Network (ESN) Darmstadt! This group also offers many events for international exchange students around here.
And there's also the Intercultural Tutors Team (ITT) from Studierendenwerk Darmstadt, offering social and cultural events for international students as well as help with official formalities and all sorts of questions you might have.
At TU Darmstadt, you've come to the right place for an exchange semester! You can also find detailed information on this overview page. And who knows, maybe you'll like it so much that you'll consider doing a German or English-language Master's degree at TU Darmstadt!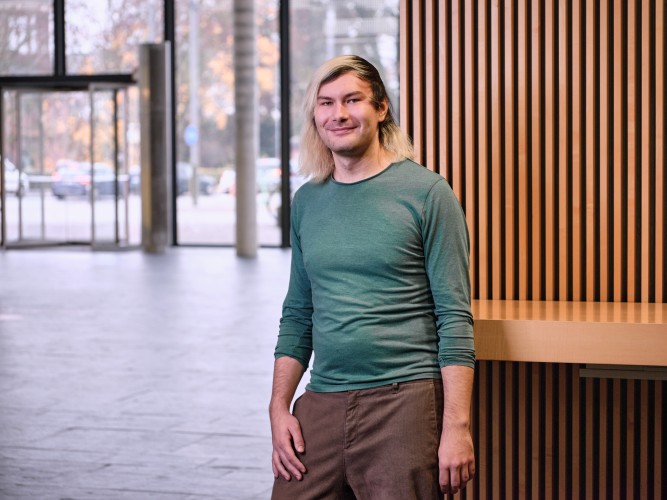 Picture: Stefan Elges
Richard
Hello! My name is Richard and I am studying biology and chemistry to become a teacher at secondary schools. Becoming a teacher is my dream job. By combining my science subjects with sociology, education and psychology, I look at many exciting questions from different perspectives during my studies. I love to support other people in their endeavours.