Published: 18th August 2022
Caro,
Industrial and Mechanical Engineering, M.Sc.
I believe everyone perceives university differently. How you approach your studies, whether you are particularly ambitious or whether you rather enjoy student life. Everybody can decide that for themselves.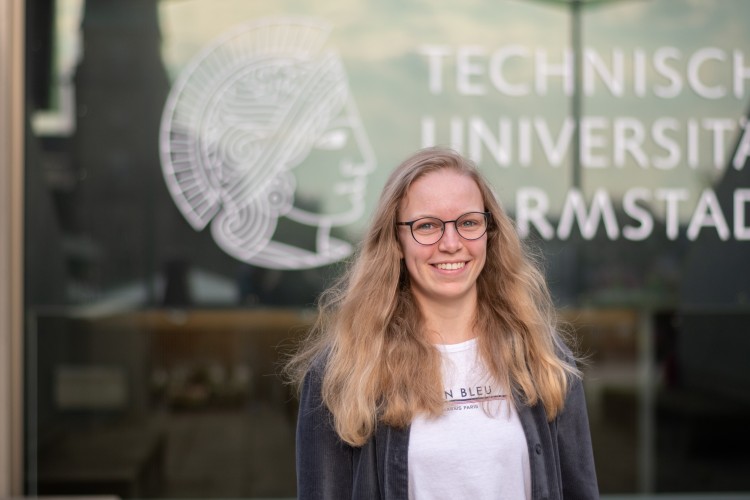 Picture: Juan Aleman
Abstract and individual: the spirit of TU Darmstadt
We started our research with the goal of finding a definition for the spirit of TU. However, during our conversations with Juan, Caro and Moritz, we realized that this is not going to be an easy feat. That's because there is not that one and only spirit of TU Darmstadt. Everyone has his or her own definition, their own expectations of university as well as their personal experiences. This perception depends on many factors, as Caro says: "How you approach your studies, whether you are particularly ambitious or whether you rather enjoy the student life." Which is why we won't give you one definition of the spirit of TU Darmstadt, instead we can offer you several ones.
Juan,
Environmental Engineering M.Sc.
TU promotes self-organization, which is very helpful for the future.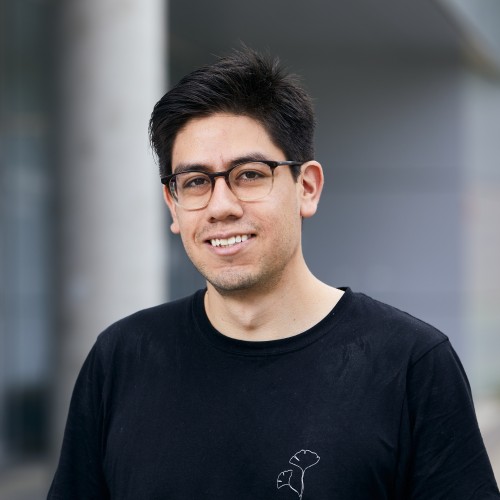 Picture: Britta Hüning
A sense of freedom?
Cards on the table. One of the big upsides of a degree program is …? The freedom to manage your time! In contrast to school, professional life or even the rather rigid system at universities of applied sciences, studying at a university often gives you the opportunity to manage your own time and to schedule events the way you want. Of course, this varies depending on the programme you are in; some module regulations and study schedules are stricter than others. Sometimes it also depends on the academic level, as for example our Ambassador Juan finds. He enjoys the freedom that his master's degree in environmental engineering gives him – in contrast to the more structured bachelor's degree: "I like that TU gives students freedom. You can organize your studies independently, for example when you choose your courses. I like that you learn to organize yourself and thus make the most of the TU's opportunities: sports in the morning, lectures at noon. TU encourages self-organization, which is very helpful for the future."
To really savour and enjoy this freedom, an increased amount of organization is necessary, as our Ambassador Caro finds. For example, if you want to take a sports class in the morning and not go to lecture until noon, you have to pay attention to schedule for classes and compare that to the schedule for sports. In case this type of planning is difficult for you, you can always contact the Central Student Advisory and Orientation Office (ZSB) and get some support on finding ways to get the most out of yourself, your studies and your free time.
It doesn't matter whether you are more of an organizational ace or not, and which degree programme you choose : Sooner or later, you'll learn in your studies how to organize yourself as best you can as a student, but also as a young person. Juan, Caro and Moritz agree that this may sound like a challenge at first, but it is a soft skill that will get you ahead in life, in your studies and also later in your professional life.
Tip for deciding on a degree programme
If you are in the middle of deciding on your degree course, you might want to include this criterion in your decision. Therefore, ask yourself: Do I benefit from freedom in my studies, and do I trust myself to complete my studies with little structure and guidelines, or do I prefer to have fixed guidelines so that I can better stay on track? Check out our article on finding the right degree programme There we have more helpful tips for you on how to find the right course according to your ability and interest.
Caro,
Industrial and Mechanical Engineering, M.Sc.
For me, TU is about challenging myself with a demanding degree programme, completing it in a way that makes sense for my future, and hopefully laying a good foundation for my professional life.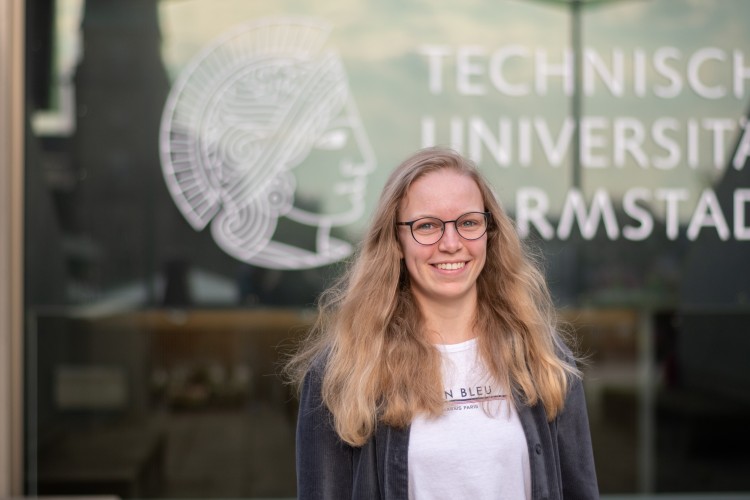 Picture: Juan Aleman
Together through studies
TU Darmstadt sometimes has the reputation of being very demanding. In addition to good preparation, diligence and a little discipline, the social side of student life may be helpful, especially the mutual support of fellow students. No matter what goal you are pursuing with your studies, whether you want to complete your studies within the standard period of study or take a little more time, your fellow students at university will help you through your studies and enrich your time as a student. "I have made lots of great friends through my studies," says Caro: "In general, my environment has shaped me and my studies a lot. My friends and I were all quite good and ambitious, which made us support and encourage each other and it was more like, 'Well, which exam can we move forward?'"
At TU, there are many ways you can meet new people. You've just enrolled in a degree programme and want to meet new people? The easiest way is by attending Orientation Weeks (OWOs), which are offered to freshmen by the respective student councils. During the orientation weeks, you will get to know both the institution and your fellow students. How it is organized depends on the student council. For all party animals and night owls out there, there is often a pub or club crawl. Our Ambassador Moritz explains why the OWO is such a great opportunity: "I participated in the orientation week and took part in all the events offered by the student council. That totally helped to get to know people from my degree course Digital Philology. After the orientation week I joined the student council as a member, and I am still an active member to this day. That's also how I met a lot of people and that's how my group of friends quickly formed." Many students make friends during their studies who stay with them throughout their academic careers. And true to the motto "We're all in this together," as Moritz finds, "it was very collegial and there was the 'sense' that you're in the trenches together and had to do the basic courses together."
Getting to know people during your studies: TU offers you these opportunities
In addition to the regular opportunities to meet new people as a student (OWO, kick-off days for international students, language courses, seminars, lectures, library, cafeteria, dormitory/ shared apartment …), there are a few highlights at TU Darmstadt when it comes to social interaction:
Through TU you can participate in sports activities, such as , the annual sports and health festival of the university, or the Meet & Move. Sportabzeichen Uni Challenge
At Konaktiva, one of the oldest and largest student-organized company contact fairs in Germany, students meet companies. There you can make your first contacts in preparation of an internship, a thesis, or your career start.
You can also make new contacts through the (AStA) and the facilities run by the AStA, General Student Committee, where you are at the hub of Darmstadt's cultural life, and the 806qm, the place-to-be when it comes to cabaret, lectures, movie nights or concert and club events. Schlosskeller
TU Darmstadt also has a wide range of in which you can get involved in and network as a student. university groups
Moritz,
Digital Philology B.A.
The lecturers want to help the students and accompany them during their studies.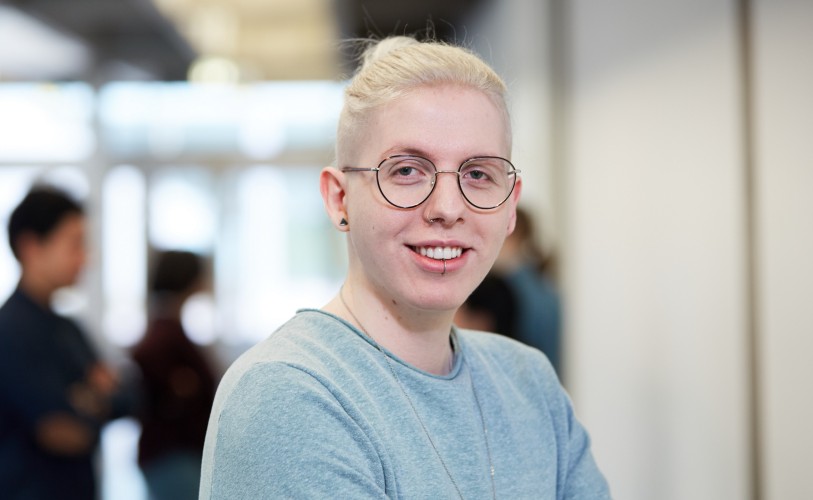 Picture: Britta Hüning
Many support offers and a lot of contact with lecturers
Incidentally, TU offers its students the opportunity to brush up on study contents within a given framework and to deepen their knowledge in exchange with fellow students via the learning centres of the individual departments, such as Electrical Engineering and Information Technology (etit), Computer Science, Mechanical Engineering, Applied Geosciences or Chemistry. Even if you have a few questions floating around in your head after a lecture, you have the opportunity to get in touch with the lecturers or research assistants, as Moritz explains: "You can talk to all the lecturers, you can register for a consultation hour, go there with your questions. They want to help students and accompany them in their studies."
TU offers you the chance to not only grow as a person, but also expand your interests. It doesn't matter if you want to study ambitiously, get support from the lecturers, or even socialize a little. And even if you want to help shape the university and contribute to the spirit of TU Darmstadt, there are ways and means, such as student council work. "The student council is a great way to get to know people and the university in general. The experience there also helps you at events, for example when you do committee work. The lecturers get to know you better and you have a recognition value, which definitely helps if you desire a student assistant position later on," as Moritz tells us with a twinkle in his eye.
How you can help shape the spirit of TU
All of this sounds good so far, doesn't it? In addition to being engaging in the student council or in university groups, TU offers you various opportunities to help shape the spirit of TU. Starting with the decision about the study contents of a degree programme up to the university assembly, where the president is elected. In addition, the university is working on improving the quality of study conditions and teaching. In this context, for example, TU's own online self-assessment for choosing a degree programme was created, which was driven forward by students themselves.
Incidentally, as an ambassador you can of course also actively help to shape the spirit of TU and help others to discover their own spirit. Caro shows how: "I have the feeling that I can pass on my own spirit of the TU. Maybe even motivate others to develop their own spirit. Being motivated is the basic prerequisite for starting and completing a degree course. That you can persevere and discipline yourself because that makes a huge difference."
Juan,
Environmental Engineering M.Sc.
If I have to define the spirit of TU Darmstadt, it's a balance between science, studying, and enjoying student life.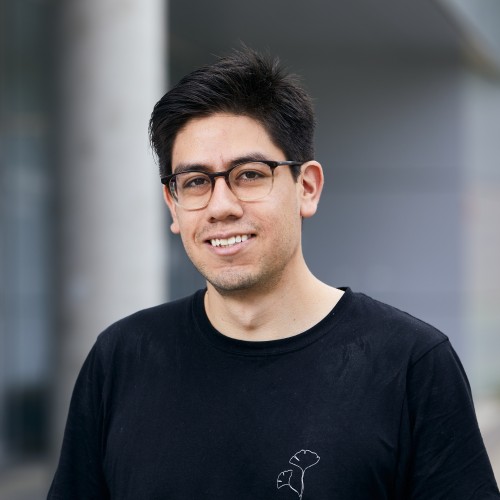 Picture: Britta Hüning
Many leisure activities
Now you have already got a small insight into what it is like to study at TU Darmstadt. Apart from lectures, tutorials and seminars, the university offers students many opportunities to "enjoy their free time, do things, and get to know people," as Juan finds: "There are cafés and canteens, the university cinema and the sports programme, which is incredible." So, as you can see, there are many ways to spend your free time at TU. Our Ambassadors are particularly enthusiastic about the extensive range of sports courses offered by the University Sports Center. Whether you want to take a climbing course like Caro, use the beach volleyball courts like Juan, or play disc golf at the Lichtwiese like Moritz – TU offers the right sport for everyone and thus the perfect balance to everyday study life.
Even if sports are not your thing, there are various opportunities to meet like-minded people and make new contacts. Caro has a few insider tips for you: "From the Akaflieg, the community about airplanes, to the bicycle workshop, where tinkerers can go, to the drama groups." Moritz, for example, took an improv theatre class in his first semester, "I did theatre before that, which I liked better because improv theatre is very different. But I think it's cool that you can just take these classes without any cost." As you can see, TU offers its students a variety of opportunities to pursue their own interests and hobbies. For Juan, this adds to his spirit of TU Darmstadt: "Few universities in the world offer their students as many opportunities outside of their academic careers."
Juan,
Environmental Engineering M.Sc.
TU welcomes international students and also encourages national students to go abroad. TU attaches great importance to creating a globalized knowledge transfer.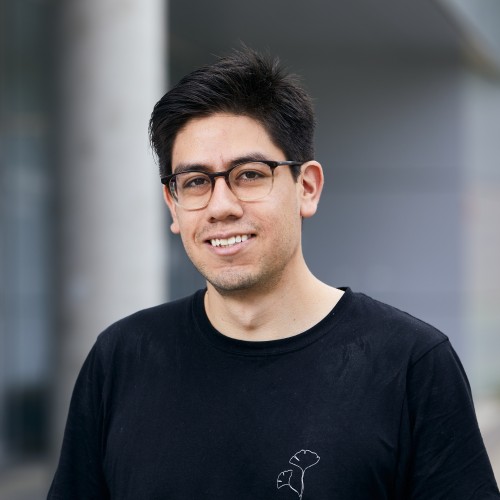 Picture: Britta Hüning
Truly international
For many who choose to study at TU Darmstadt, the city, as well as the university, becomes their new home. This is especially true for the international students, for whom not only Germany is new, but Darmstadt has yet to be discovered as well. Our Ambassador Juan from Ecuador is an example: "My expectations of studying at TU Darmstadt have been confirmed, especially regarding the aspect of internationality: I have met many people from different countries. I myself also took an Erasmus semester." These opportunities for international exchange among students were one of the things that persuaded Juan to study at TU: "One reason I chose to study at TU was because it offers everyone to go abroad and has many contacts with international partner universities. TU both welcomes international students and encourages home students to go abroad, putting a lot of emphasis on creating a globalized knowledge transfer." Curious to learn more? For more information on studying at TU and living in Darmstadt as an international, check out our article Better Together .
TU Darmstadt is proud to be able to attract many international prospective students; it has one of the largest groups of international students in Germany. This "truly international" spirit is also reflected in TU's internationalization strategy: about 5,000 people from all parts of the world study, teach and research at TU. This international strategy includes strategic partnerships with international universities, such as the European university network Unite! You want to get an insight into this trans-European study? Then take a look here .
Welcome Internationals!
For a perfect start at TU Darmstadt, the university provides exchange students who spend a semester at the university with appropriate services:
In the , exchange students are supported upon their arrival to ensure a smooth start at TU. In the X-Weeks programme, TU Darmstadt students are assigned to exchange students as guides who help them organize their daily routine and student life and show them what Darmstadt has to offer. International Student Services
For international students who are completing their entire studies at TU, there are also appropriate points of contact to help them get off to the best possible start in their studies at the university and their life in Darmstadt:
ISS offers to help international students make the transition to life in Germany and studying at TU as smooth as possible. Kick-off Days
In general: We want to show you that we care! We do not leave international students alone, we help them arrive and settle in – Internationals are ! Abroad, but not alone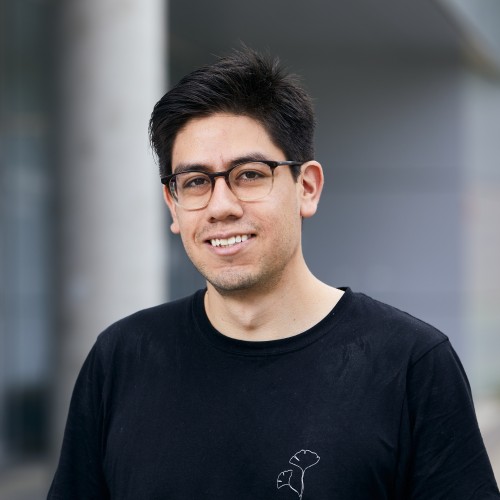 Picture: Britta Hüning
Juan
Hello, my name is Juan. I am from Quito, Ecuador and I am currently doing my Master in Environmental Engineering. Coming to Darmstadt was one of the best decisions I could have made, not only because of the study program, but also because I could gain great work and cultural experiences.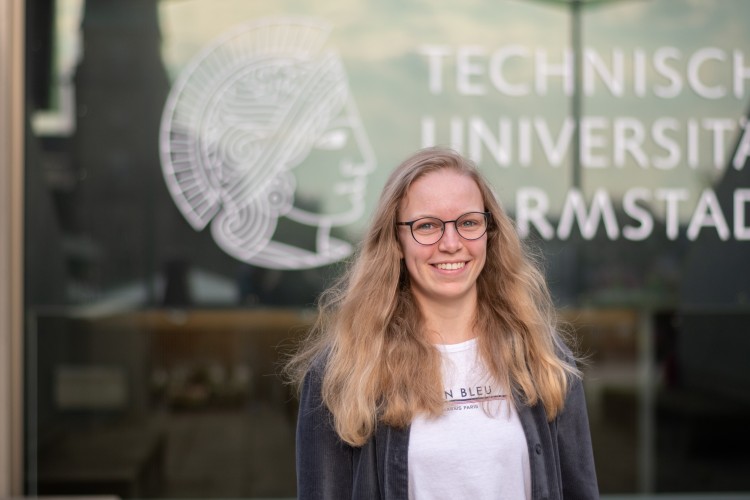 Picture: Juan Aleman
Caro
Hey, I'm Caro and I'm studying industrial engineering with a technical specialization in mechanical engineering for my master's degree. What I particularly appreciate about my degree program is the interplay between the business and technical modules. Since the study of industrial engineering is offered at TU with technical specializations, my interests are optimally covered..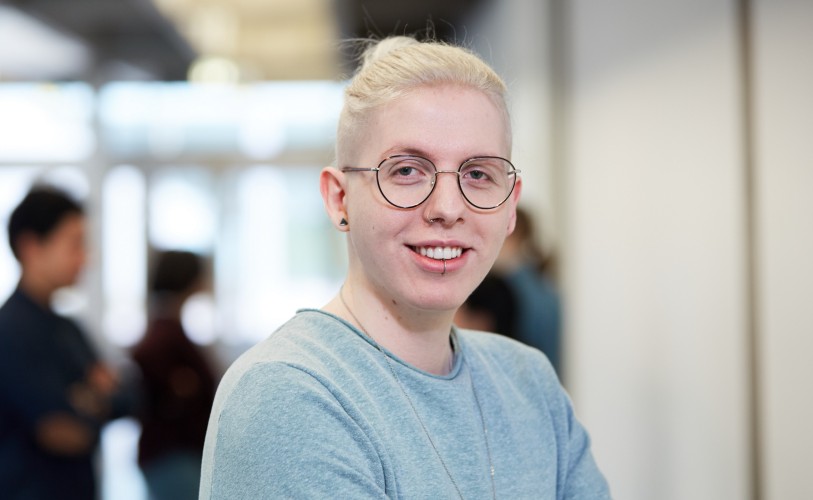 Picture: Britta Hüning
Moritz
Hey, I'm Moritz and I'm studying Digital Philology at TU Darmstadt. I'll tell you here why I chose a rather niche course of studies and why I enjoy the interdisciplinary cooperation so much! Maybe we'll run into each other soon at TU Darmstadt at the "Stadtmitte" (city center) campus or we'll get to know each other through my work in the departmental council and as a member of the student council. Feel free to contact me!