Published: 11th July 2022
Catalina,
Biomolecular Engineering B.Sc.
When you return home a few months after your study abroad, you will see the world from a completely different perspective and look at the world with new eyes.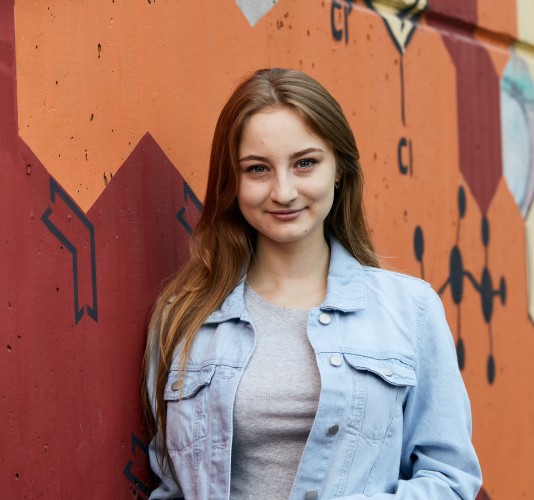 Picture: Britta Hüning
Catalina tells us why travelling abroad is worth it: "Studying abroad allows you to explore another country and gain international communication skills. The approach to learning differs in many foreign cultures. Therefore, this allows you to become acquainted with different learning methods and try something new. When you study abroad, you can learn new things about the world that you wouldn't know if you had stayed in your home country."
Catalina's top reasons to spend a semester abroad
Reason #1: Gain life experience.
"Being in a completely new environment can be scary at times, but also very interesting. You will be faced with situations that are completely new to you. This is a great opportunity to learn how to adapt and respond effectively, discover new strengths and skills, overcome fears, and learn to solve problems on your own. These soft skills will help you throughout your lives."
Reason #2: You'll get to know yourself better.
"Entering a completely different environment will help you better understand yourself, your strengths and your weaknesses. Understanding is the first step to developing new skills."
Reason #3: Opportunity to learn about other cultures
"Attention to cultural factors is an important skill to develop while studying abroad. In addition, living in another country can help you see your culture from a different perspective and broaden your horizon."
Reason #4: Spontaneity and lots of adventure.
"Studying abroad undoubtedly involves various trips and meeting friends."
Reason #5: Meeting lots of people
"Getting close to completely different people will not only help you develop communication skills, but also teach you to understand them better. You will be able to make lots of professional contacts."
Reason #6: …and of course, education.
"A different way of studying, different methods – you can try all this. In addition, it will be possible to improve your knowledge in another language."
First thoughts and decisions
Some of our Ambassadors have already spent a semester abroad and can tell you about it. Juan , for example, was in Italy for six months; for him, this is how his adventure began:
Juan,
Environmental Engineering M.Sc.
It all started with seeing the advertising posters in the different buildings of the university. Then some professors said in the lectures: 'Students, take advantage of the opportunity to study abroad, take advantage of it'. Then I saw how easy it is to access this opportunity and I decided to study abroad.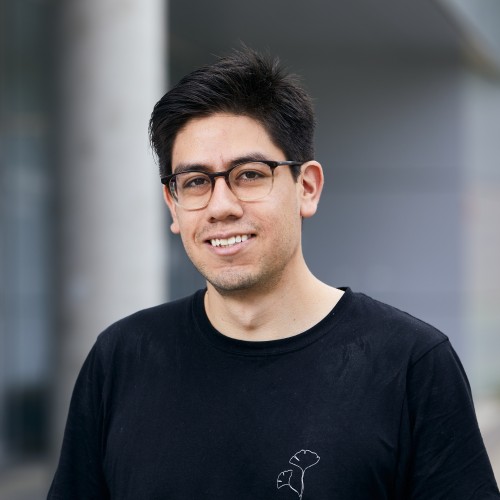 Picture: Britta Hüning
Masha was initially unsure whether a semester abroad was really the right decision for her. "An exchange semester has practically become an integral part of the degree. Many students have plans to go abroad and the professors encourage them as well. Some new programmes (like my M.A. Data and Discourse Studies) even include a semester for an exchange, among other options."
Masha,
M.A. Data and Discourse Studies
To be honest, I had doubts at first whether I really wanted to do an exchange. Studying in Germany is already 'sstudying abroad' for me as a Ukrainian, I wasn't sure if I would want to change countries again after only being here for only one year. Besides, I had to make this decision at the beginning of my first semester.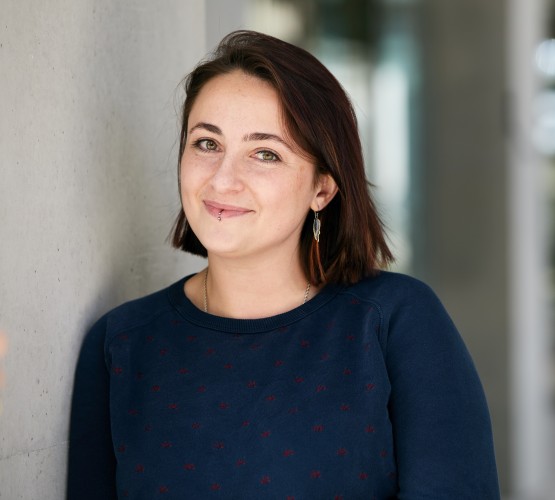 Picture: Britta Hüning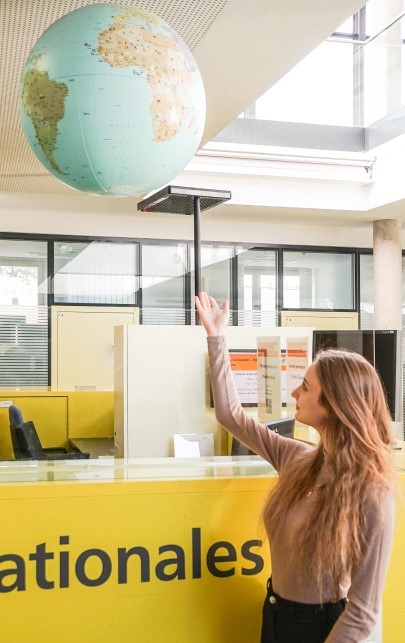 Catalina is also an international student at TU and plans to spend a semester abroad:
"When I came to Germany from Moldova to study, I experienced so many positive emotions, met many interesting people, improved my communication skills, spoke foreign languages and much more. Undoubtedly, it was the right decision. Besides, I also want to study abroad again and become an exchange student to gain even more skills, learn something new and just because it's a cool feeling to experience something you don't know, which seems scary at first."
Catalina hasn't decided which country she wants to go to yet. It could be a country in Europe or Asia, or perhaps the countries of South and North America. TU Darmstadt has over 300 partner universities worldwide.
Thomas has already been to the USA and plans to go abroad again.
Thomas,
B. Sc. Mechanical Engineering
Studying abroad not only offers personal development and the chance to become more open-minded, but also academic and professional development.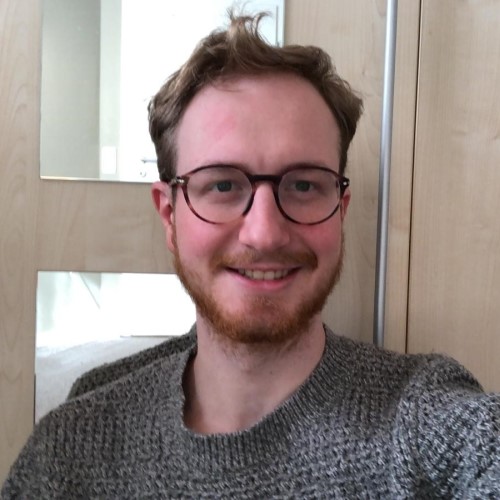 Picture: Thomas
"For me, there is not just one reason to do a semester abroad, but many! I am currently pursuing a double degree master's in China at Tongji University in Shanghai. In my bachelor's degree, I spent a semester at Rose Hulman Institute of Technology in the US.
On the one hand, it's the unique experiences you take away on these adventures, and on the other hand, it's the personal development you go through when studying abroad. Of course, studying abroad is lots of fun, however, this endeavor also brings its own challenges. Mastering these challenges leads to not only building self-confidence, but also becoming more responsible.
Besides all the social aspects, it is also important for me to build my resume and studying abroad allows me to achieve this goal.
The best thing is, you can explore the new corners of the world. For example, studying in Shanghai will allow me to travel through China and also visit other countries like Japan or South Korea.
To sum it up: Studying abroad not only offers personal development and the chance to become more open minded, but also academic and professional development."
What do I need for a semester abroad?
Catalina and Masha tell you about their experience:
Let's start with the most important thing – that is desire and motivation. In fact, doubt or fear might be the biggest challenge of them all.
After that, you must look at the partner universities, the different courses and everything that the university has to offer.
There are two places you should go to first:
- The website of the department you are studying at. Each faculty has its "partners" so the list of countries where you can do your exchange, as well as the requirements for applying. These will vary depending on the faculty.
- the website of the Department of International Relations and Mobility, where you can find a complete overview and general requirements.
The most common form of mobility is an exchange for one or two semesters. TU Darmstadt has many partner universities in Europe (through the well-known ERASMUS program) and around the world.
Check out the website of your department for more information about which partner universities are available for your degree programme.
The next step is to compile the required documents.
The list of required documents depends on the department. In any case, you need a letter of motivation, a current report card and possibly a certificate of language skills. Then you have to fill out the online application in the application portal and apply to your department. You can choose up to five universities abroad.
There is only one application deadline – November 30 each year for the following winter and summer semesters. That means if you want to apply for WiSe 2023/2024 and SoSe 2024, the deadline would be 30.11.2022!
Usually, you will find out in January if you have been nominated for an exchange place by your department. In February, the final nomination is made by Department VIII – International Relations.
After you have accepted the nomination, you have to apply to the partner university. The deadlines for these applications vary greatly depending on the university (sometimes in February, sometimes in June) and the list of required documents is usually longer. However, there is no need to worry, the International Relations Department will inform you about everything in time, you just have to make sure to check your email. ;)
Once these steps are completed, you can confidently say that you are halfway through. Then there are still individual aspects. Visas, for example, and other preparations.
Among other possibilities of exchange, there is also the possibility to do a double degree – due to special agreements, students can complete two degrees at the same time: at TU Darmstadt and the corresponding degree at the partner university.
There is also the possibility to participate in short-term programmes, as many partners offer summer and winter schools or to do an internship abroad.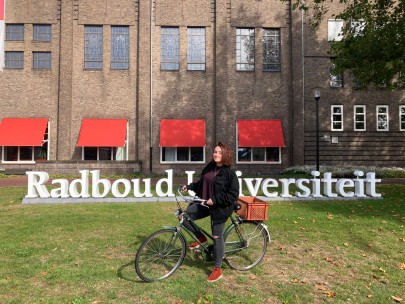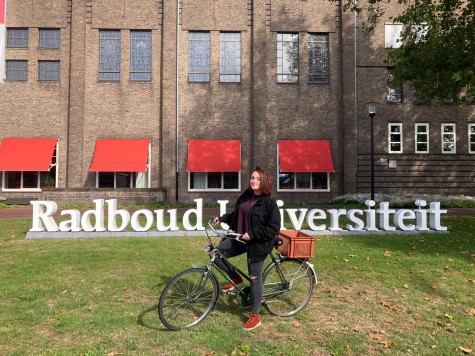 The application process for Erasmus seems quite complicated at first sight, but it was no problem for our Ambassadors.
Masha reports: "Another thing I find incredibly cool is that as a TU student I could study at the host university for free!"
"I decided to just try it and see what happens. I thought I might not get selected for the exchange after all (at the time, I didn't know that TU actually finds a place for almost everyone). But I still had some time to think about it, because I received the nomination in February (the nomination from the faculty sometime in late January and the final one from Department VIII then in February) and I had to accept it by the end of the month.
I decided to accept it! The next step was to apply to the partner university in the Netherlands, Radboud Universiteit, and, once accepted, to prepare for my stay there. When you hear all that has to be done, it seems like a huge amount of work at first. However, it is not as bad as it seems, to the contrary it was easier than I anticipated. You just take the process step by step.
Another thing I feel is incredibly cool is that thanks to the exchange agreements, as a TU student I was able to study at the host university for free (I definitely wouldn't be able to afford that myself, and not every country has free education). And this works not only in Europe, but also in other parts of the world (e.g., the U.S.)."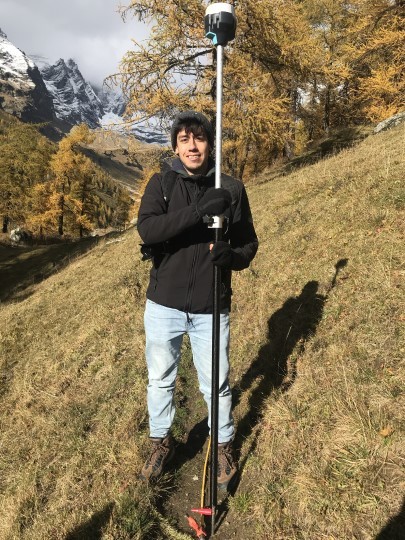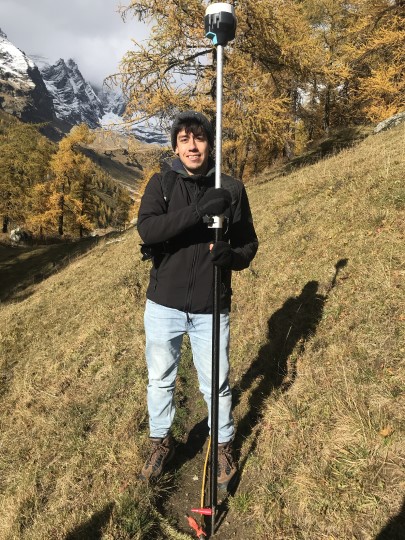 Phew, that takes care of the most exhausting part, but how did our Ambassadors fare abroad?
Juan shares stories from Turin, where he studied at Politecnico di Torino: "Being able to experience a new culture while studying at another university and deepening my academic knowledge was definitely something for me. I loved living in Turin!"
"You might be wondering why? Simply because I was able to apply my existing and newly acquired knowledge in a mountain environment. As an environmental engineer, I was very happy to have courses in the Alps and to go on field trips where we obtained important data. For me, it was a tremendous experience. I also had the opportunity to meet awesome people with whom I am still in contact with. Additionally, llistening to very competent and professional professors, and enjoying the Italian culture as well as learning from it too. Maybe six months was too short for that? I don't know, what I do know is that it was a wonderful time, I would do it again and recommend it to anyone who wants to speak another language."
Read more about Juans semester in Italy in his blogpost !
Masha recounts her experiences in Nijmegen:
Masha,
M.A. Data and Discourse Studies
"Sometimes we don't realize how rigid we are in our ways of thinking about the world and a sideways look or a different angle is always good."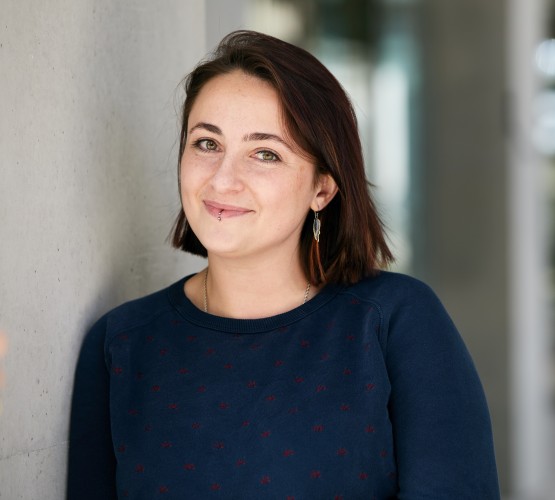 Picture: Britta Hüning
"I can't say I needed an international experience (I already have plenty of those in my life). But the Erasmus experience was a good thing for me. Just getting a glimpse of studying in another country shows you the alternatives, that you can do things in different ways and I think that enriches you a lot and takes you outside the box. Not only academically, but also as a person. Sometimes we don't realize how rigid we are in our ways of thinking about the world and a new perspective is always beneficial."
That a stay abroad is a formative experience seems to be a fact. What is interesting is what our Ambassadors took away for their experience for their next semester abroad and what they might have done differently:
Masha, for example, wants to take it easier:
"Maybe it's good to cut down on the credits and rather enjoy the time abroad. Usually at TU there is no minimum number of CP that students have to complete, so you are completely free to 'loosen up' your schedule as much as you like.
In my experience, I took too many courses and I think I would have been much more present in the moment if I had taken a lighter workload."
Here are some more tips from Juan as well:
Don't miss application deadlines. You have to apply early!
Complete all formalities in time (during the application phase, enrollment phase) to receive the scholarship.
Find out in advance which courses of study are recognized at the TU Darmstadt
If possible, arrive a little before the start of the programme so that you can get used to the new city/country in a relaxed and smooth way.
Would our Ambassadors recommend the experience to others?
Masha Says "Yes"!
"It is definitely a very good thing to go abroad. An exchange takes you a lot further not only in your studies but also in your personal development and is actually a life-changing experience for many people. In my case, it helped me find the focus of my further research and decide on the topic of my master's thesis."
Catalina says: "You should definitely give studying abroad a try! I think everyone should experience the spirit of such an adventure at least once."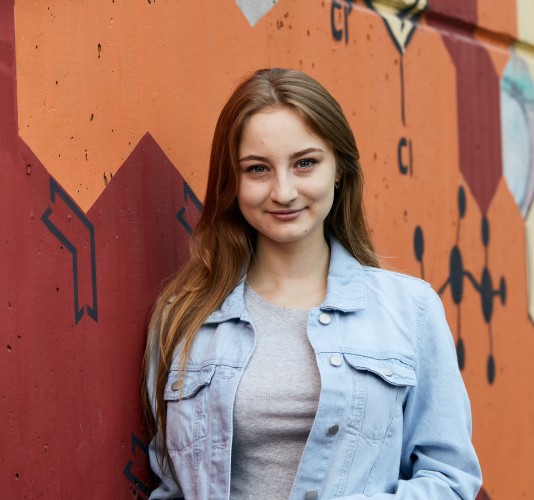 Picture: Britta Hüning
Catalina
Hello, I'm Catalina! The Technical University Darmstadt is one of the best technical universities in Germany and is part of the TU9 university network. My degree programme offers a wide range of subjects from different fields. In addition, the university is located in a science city and there are many research opportunities. That's why I chose this university.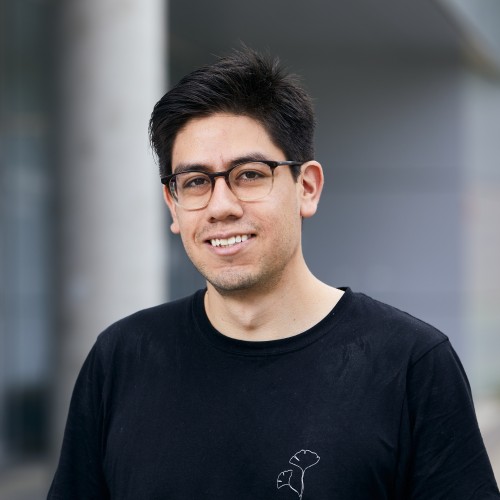 Picture: Britta Hüning
Juan
Hello, my name is Juan. I come from Quito, Ecuador and at the moment I am doing my master's degree in environmental engineering. Coming to Darmstadt was one of the best decisions I could have made not only because of the study program, but for being able to get amazing work and cultural experiences.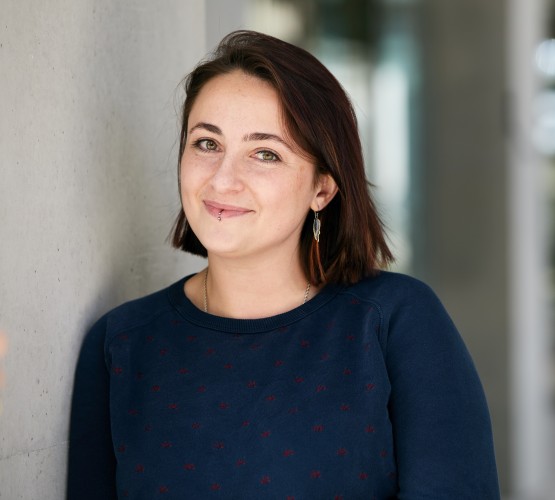 Picture: Britta Hüning
Masha
Hey! My name is Masha and I'm doing my master's in Data and Discourse Studies. It always takes long to explain what exactly I am studying. My program is a kaleidoscope of disciplines and methods, which are weirdly and fruitfully intertwined together. For me it is a fusion of hobby and profession: languages, history, programming, philosophy! I love it how we mix approaches trying to gain this voluminous image of our world.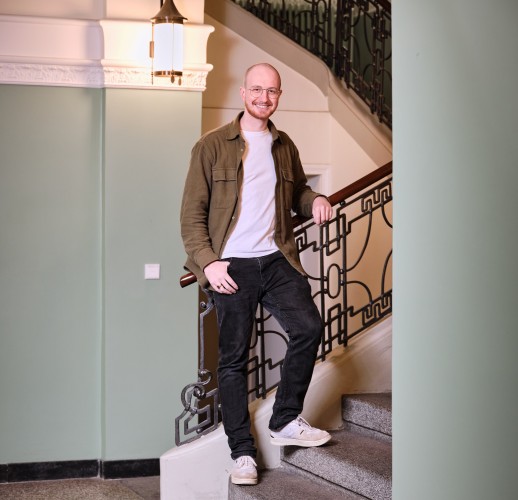 Picture: Stefan Elges
Thomas
Hey, My master programme is mechanical engineering here at the TU. I also completed my Bachelor at the TU Darmstadt, and because i enjoyed it so much, which is why i decided to also do my master here as well! Especially the ability to freely organize myself helt me to balance my life and my studies.